Welcome to the 456th Edition of my series. Starting this Wednesday, I will be running karaoke on Wednesdays at the Silo in Downtown Muncie. As of now I will be doing this on a weekly basis so anyone in or near the Muncie area and have nothing more to do, please join me on my first night. Nothing else has changed so let me get to this week's selections.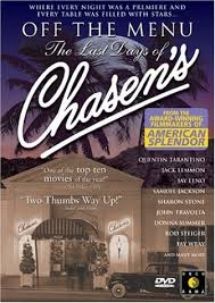 Off the Menu: The Last Days of Chasen's (1997): I start the week out with this documentary which takes a look at the Hollywood restaurant Chasen's. This was a restaurant that opened up in 1936 and closed its doors in 1995. This documentary was filmed in the last days and reflects on the history of the place. This was a popular place among actors, politicians, and many others. It also takes a look at a few of their long-time employees. It is always a sad time when our favorite restaurant, bar, or coffee shop closes and enjoyed seeing the history of the place and even how it looked very highly upon their employees. It also reflects on significant moments from actors like Liz Taylor making the chili there very popular and it getting named after her. I could really relate to this documentary looking back at a couple of my hangouts closing like the Blue Bottle Coffee Shop and the Folly Moon bar. This is an interesting look into the Hollywood world at a restaurant that maintained a long stint.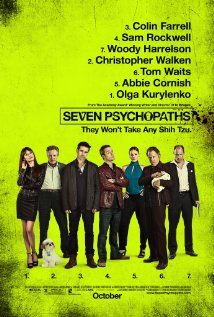 Seven Psychopaths (2012): Martin McDonagh wrote and directed this rather violent comedy. Colin Farrell stars as struggling screenwriter Marty who inadvertently becomes caught up in the criminal underworld when his friends Billy and Hans, played by Christopher Walken and Sam Rockwell, kidnap a dog which belongs to a ruthless mobster named Charlie, played by Woody Harrelson. That's about the best I have to say about this film. It was a very well-written comedy with some really good characters and performances. Tom Waits, Gabourney Sidibe, Olga Kurylenko, Michael Pitt, Harry Dean Stanton, and Abbie Cornish all co-star in this film. It is a good film on a writer struggling to write a screenplay and kind of comes to life when he does write the screenplay.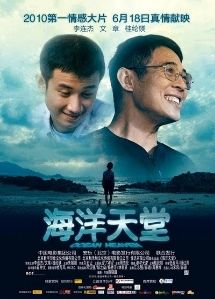 Ocean Paradise (2010): This is my Asian film for the week which stars Jet Li. When I say that name, I am sure many thing some martial arts film or maybe an action film but that is far from the truth in this one. Jet stars as Wang who is a single father raising an adult son who has autism. He soon learns he is terminally ill and looks to teach his son certain life skills and look for a place for his son to stay after he passes away. Zhang Wen co-stars as his son Dafu and does a great and sincere job of playing someone who is autistic. This may very well be the first movie I have seen Jet Li where he does not beat someone up and does a great job in this drama and is a moving tribute towards the relationship between a father and his son. This is available on Instant Netflix and is one I really hope to get some exposure. It actually comes up as OCEAN HEAVEN on Netflix but imdb has Paradise instead.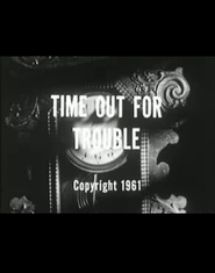 Time Out for Trouble (1961): This is one of two short films for the week. This short has a really mean mantle clock which seems to really have a hatred of humans which she feels cause their own accidents because they let their feelings overwhelm their judgment, get bored easily and never watch for danger. The scenes are done with point-of-view shots and creepy organ music along with a talking clock. This is meant to be a safety video which was produced by the Oklahoma State Department of Health but is really bizarre instead. This would really be a good starter short for the Rifftrax guys if they have not viewed it yet.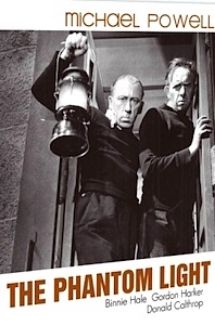 The Phantom Light (1935): This is my British film for the week. Michael Powell directs this movie where a couple lighthouse keepers are murdered. Binnie Hale and Gordon Harker star as Alice and Sam who are investigating these murders before they possibly become next. This is referred to as a "quota quickie" and was an early one for director Powell who was known for movies like BLACK NARCISSUS and THE RED SHOES. This is a pretty fun movie from that era and can be best appreciated by fans of the classic British cinema.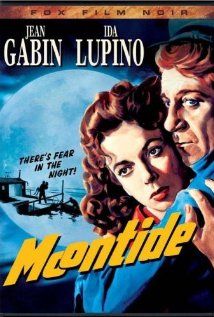 Moontide (1942): Archie Mayo directs this film noir though really more of a drama in my opinion. French actor Jean Gabin stars as longshoreman Bobo who has a drinking binge and wakes up by a dead man and has no idea what happened. He rescues a lovely woman named Anna, played by Ida Lupino, from suicide and forms a relationship with her. Things seem great until Bobo's friend Tiny, played by Thomas Mitchell, who might hold the trump card of the unsolved murder in hopes to break up their relationship. Claude Rains also co-stars in this film. Gabin makes in American debut in this movie and does a really good job. Mitchell was also pretty good as Tiny. He is probably most known as Uncle Billy in IT'S A WONDERFUL LIFE. This was a very compelling film in my opinion and was worth a look.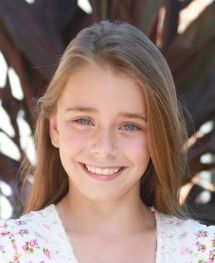 World of Art (2011): This is my modern day short film for the week which I pay tribute to my Facebook friend Alana who has a small but significant part in this movie and is my birthday gift to her which was last Friday. Mike Allore wrote and directed this homage into the world of art. Johnny Victor stars as Art who ironically enough is an artist. He is an artist who lacks inspiration and ends up in a strange jail that contains works of art like Mona Lisa herself as well as the farmer couple in the famous AMERICAN GOTHIC painting, among others. He escapes in a journey to learn about himself and find this inspiration, even getting to meet Vincent Van Gogh. This was very fun and enjoyable as well as a very clever homage to artists. I think this is one that any artist can relate to. I was able to find this 30 minute movie on youtube and here is the site https://www.youtube.com/watch?v=p-uUj9cBeL8 . This is an independent film that really deserves to have a look with really good acting, costumes, and even special effects for an independent film.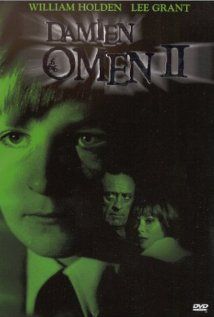 Damien: Omen II (1978): Don Taylor directs this sequel to the 1976 classic THE OMEN. It is a few years later where Damien, played by Jonathan Scott-Taylor is now a pre-teen and is becoming more and more aware of his destiny as the anti-Christ. William Holden and Lee Grant star as his wealthy surrogate parents who just cannot accept the fact that Damien might have something to do with some of the bad accidents going on around them. Lew Ayres, Sylvia Sidney, and Lance Henrikson co-star in this sequel. This does not top the first one but is still a decent sequel. Holden does a good job of picking up where Gregory Peck left off in the first one and I believe Holden is a rather underrated actor. Scott-Taylor is good as the older Damien and learning about himself. It still has a pretty creepy feel to it and would be a really good double feature to watch the original followed by this one.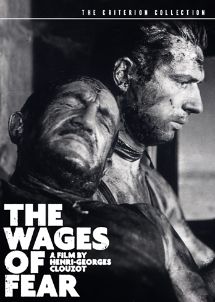 The Wages of Fear (1953): Henri-Georges Clouzot directed this foreign film which takes place in a South American village. In this village, men are hired to transport nitroglycerin shipments but do not have the equipment to make it safer. Yves Montand, Falco Lulli, Peter Van Eyck, and Charles Vanel star as those who have been hired and in addition to the dangers of driving, there is also an intense rivalry forming. This is a rather dark look at humanity but still very compelling. It also has well written characters that people can get behind while quite flawed. This is also a good homage to the working man.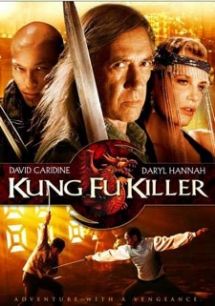 Kung Fu Killer (2008): I end the week with this guilty pleasure movie which stars David Carradine, and no this has nothing to do with this previous series KUNG FU or KUNG FU: THE LEGEND CONTINUES. Carradine stars as Crane who is a Caucasion monk whose spiritual grandmother Grandmaster is killed and Crane infiltrates the underworld to avenge her murder with his martial arts skills. I don't really remember if there was some backstory on how he became a monk. He also looks to save a beautiful night club singer, played by Daryl Hannah, from the clutches of an evil gang. This can be a fun movie if you are not too serious and can suspend your disbelief for awhile. This is actually a Spike TV original.
Well, that is it for this week. Stay tuned for next week which so far includes Philip Seymour Hoffman, Kirsten Dunst, Eric Idle, Hedy Lamarr, John Travolta, and many others.