Welcome to the 468th Edition of my series and the last week of the Madness. Next week is my nine year anniversary. I know, I can't believe it either. I don't usually get thematic but on this one I am going to attempt 10 foreign language films and for each one to have a different language. I already have a rough list which is subject to change. I will get to my selections for the week.
State of the Union (1948): Frank Capra directed this political comedy starring the team of Spencer Tracy and Katherine Hepburn. Tracy plays industrialist Grant Matthews who is urged to be the Republican nominee for president. In this campaign he must make some uncomfortable compromises as well as learning to speak for himself. Hepburn plays his wife whose marriage is not the best of all time but still have a lot of love and respect for each other and it is his wife who is trying to help Grant think for himself. Van Johnson, Angela Lansbury, Adolphe Menjou all co-star in this film. Margaret Hamilton also has a part where she is far more outgoing than her usual grumpy characters. This has Capra written all over it and is a really good satire on political campaigns. This is a very underrated Capra film as well as an underrated Tracy/Hepburn film.
Enter Nowhere (2011): Jack Heller directs this cabin in the woods thriller. Katherine Waterston, Scott Eastwood, and Sara Paxton co-star as three strangers who each for different reasons end up in a cabin in the middle of nowhere. In the cabin they get to know each other while also looking for a way out which they learn is going to be a very unusual way. The cabin in the woods theme is very familiar but this was done in a rather clever way that I don't really want to go any further as I believe it will be giving a lot away. This is another one that deserves more exposure in my opinion and is really more of a mystery than a horror film.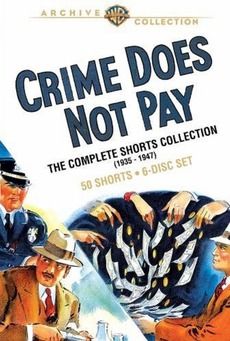 The Wrong Way Out (1938): This is my short film for the week which comes from the "Crime Does Not Pay" series of propaganda shorts from this era. A young couple fall in love and decide to marry despite the objections from the parents citing they are not ready yet. They are so determined to get away they go and secretly get married. They realize how difficult married life is and have trouble making ends meet so they turn to a life of crime. The message here is wait until you are financially ready before you marry or you will turn to a life of crime. I have seen a few of them and are good to watch for historical purposes and I also enjoy the shorts from this era which TCM keeps alive.
Cisco Pike (1972): Bill Norton wrote and directed this film. Kris Kristofferson makes his film debut as the title character who is a has-been musician just getting out of prison. He is looking to go straight but a corrupt cop named Leo, played by Gene Hackman, does not make that easy for him after pressuring him to sell three bricks of Marijuana. Karen Black, Harry Dean Stanton, and Roscoe Lee Brown all co-star in this film. Kristofferson was great in his debut and Stanton is really good as his old friend. There is not much to say but is an overlooked film from the era and could really use a look.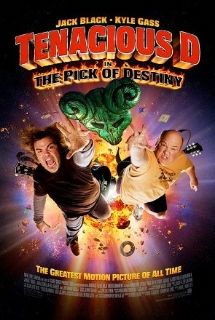 Tenacious D in The Pick of Destiny (2006): Jack Black and Kyle Gass star as JB and KG. This shows them when they first meet and work to rise to the top of the world. They are first on a quest to obtain "The Pick of Destiny" which is supposed to improve their abilities and their chances for the upcoming Battle of the Bands. Ronnie James Dio plays himself and is someone I have always liked so I was glad of the choice their. Foo Fighters frontman Dave Grohl also has a very interesting cameo. Fred Armison, Ben Stiller, Amy Poehler, Tim Robbins, Ben Stiller, Colin Hanks, Amy Adams, Meat Loaf, and John C. Reilly all have parts in Tenacious D's journey to the top. I admit, I shut this movie out for a long time having mixed opinions on the movies of Jack Black but finally gave in and really enjoyed this comedy as well as its soundtrack. This is a real-life music duo which formed in the mid 90s before Jack Black's rise into film.
Creepshow (1982): George A. Romero directed this film while Stephen King wrote it. This consists of five different tales of terror. The first one deals with an old man rising from the ground in pursuit of a cake he never got. The second one deals with a farmer discovering a meteor which turns everything into plant life. The third deals with a vengeful man burying his wife and lover up to their necks on the beach. The last one is about a businessman who does not like cockroaches and the roaches take it very personal. Hal Holbrook, Adrienne Barbeau, Leslie Nielson, Ed Harris, Ted Danson, Stephen King himself, and many others co-star in this film. It was very good seeing Nielson as a very ruthless person. This is based on the E C Comics that were popular during the 80s which also introduced us to TALES FROM THE CRYPT. This is a fun 80s movie especially during October.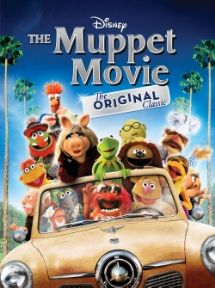 The Muppet Movie (1979): I showed a movie documenting how Tenacious D together but now I feature the movie which brought together the Muppets in their first feature film after a popular tv series. Kermit the Frog is living in his swamp but is persuaded by an agent, played by Dom Deluise, to pursue a career in Hollywood when finding an audition for frogs. Along the way, he meets and is joined by Fozzy, Miss Piggy, Gonzo, and all the other Muppets we love today. There is also a cameo from Big Bird who was on a different path looking to join public tv which his dream came true but so did Kermit and friends. Also, along the way Kermit must elude restaurant owner Doc Hopper, played by Charles Durning, who really likes serving frog legs. Austin Pendleton, Miton Berle, James Coburn, Bob Hope, Elliot Gould, Madeline Kahn, Carol Kane, Cloris Leachman, Steve Martin, Richard Pryon, Telly Savalas, Orson Welles, and Paul Williams all have amusing cameos. Paul Williams also wrote the soundtrack including the popular RAINBOW CONNECTION. The Muppets will always be watchable for me as this movie delivers some laughs and good music. This is available on Instant Netflix.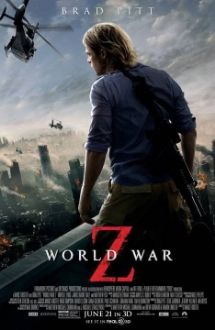 World War Z (2013): Marc Forster directed this zombie film based on the novel by Max Brooks. Brad Pitt stars as Gerry Lane who is a former United Nations investigator who is content in his family life but brought back when people are running rampant as zombies and looks to find the source. Mireille Enos, Matthew Fox, and David Morse also have parts in the film. I find that a lot of people who read the book did not care for this movie. I cannot judge that one since I did not read the book and I just don't read all that much. This was not the best zombie movie of all time but is still watchable for me with Pitt very good in his role and I liked Morse a lot in his cameo. This is available on Instant Netflix.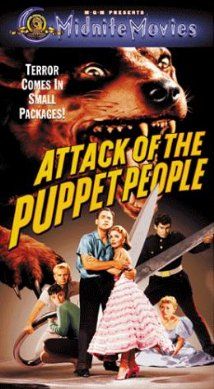 Attack of the Puppet People (1958): I noticed that in October, I really lacked b-movies from this era so I was glad to look into this one. John Hoyt stars as Mr. Franz who is a doll maker and also has a machine which shrinks people to doll size. I found this person to be a very lonely man whose loneliness clouded his judgment to the extreme. There is also a very weird song called YOU'RE MY LIVING DOLL. This is a great one for fans of b-movies of this era. This is also available on Instant Netflix.
Fairy Tale: A True Story (1997): This is based on some events in 1917 where two girls take a photograph where possibly proof of fairies comes about. People like Sir Arthur Conan Doyle, played by Peter O'Toole, and Harry Houdini, played by Harvey Keitel, both take interest in what they are seeing causing a stir in England. Bill Nighy also co-stars in this film. I did not know until now the interest that Conan Doyle took in the fairies and wrote an article on account of the photograph found. This is a good film for the family to watch. It is really a story of hope and believing. I think I believe in fairies.
Well, that is it for this week. Stay tuned for next week which will be the nine year anniversary. Continue to read for the last week of the Madness.
THE MADNESS: ATTACK OF THE AUTOMATONS: WEEK 4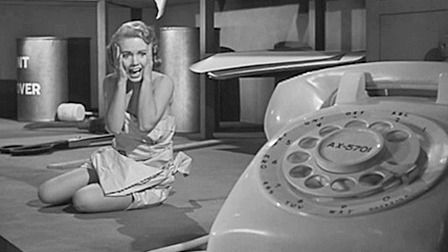 Attack of the Puppet People (1958, 79 minutes): I believe this one should get bonus points with the shrinking of humans. 66
Awaara (1951, 179 minutes): I was not intending for this Bollywood movie to count but there was a real weird and somewhat long dream sequence which involved hell.
Batman Assault on Arkham (2014, 75 minutes): Anything goes for Batman and cannot think of any reason for bonus points but a pretty good animated movie. 666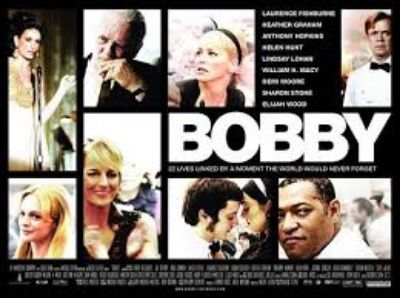 Bobby (2006, 120 minutes): This counts because of Anthony Hopkins. A movie on people lives who intersect before the RFK assassination.
Cisco Pike (1972, 95 minutes): This counts due to Karen Black as a wild card. 666 1/2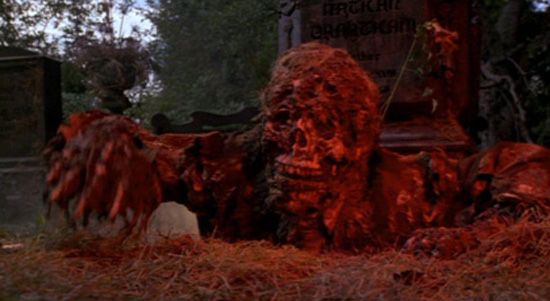 Creepshow (1982, 120 minutes: This goes without saying. 66 1/2
Enter Nowhere (2011, 90 minutes): This cabin in the woods movie has enough to count for the contest with the supernatural. A good twist to the genre. 666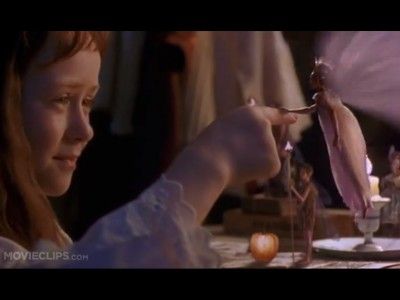 Fairy Tale: A True Story (1997, 99 minutes): This should have enough fairies to qualify as fantasy so hoping to get points for this one. 666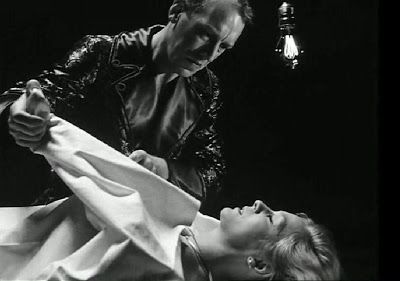 Hour of the Wolf (1968, 90 minutes): This is Ingmar Bergman's entry into horror. This is more of a psychological horror. 666
The Invention of Lying (2009, 100 minutes): I know I am really walking a thin line on this one. There is no wild cards in this Ricky Gervais comedy. I believe this should count due to it taking place in an alternate universe where nobody lies. Imdb does bill this as fantasy.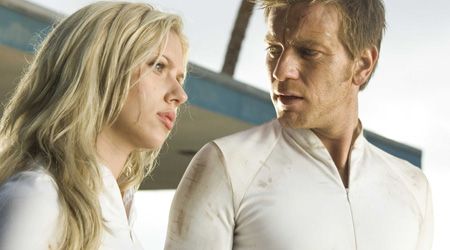 The Island (2005, 136 minutes): This takes place in a future society and is a sci-fi film making this Michael Bay film count. Not sure what to think on this one. 66 1/2
It's the Great Pumpkin, Charlie Brown (1968, 30 minutes): I must include this timeless classic. This Halloween special always counts. I think next year, I am going to look for the most sincere pumpkin patch possible so I can see the Great Pumpkin. 6666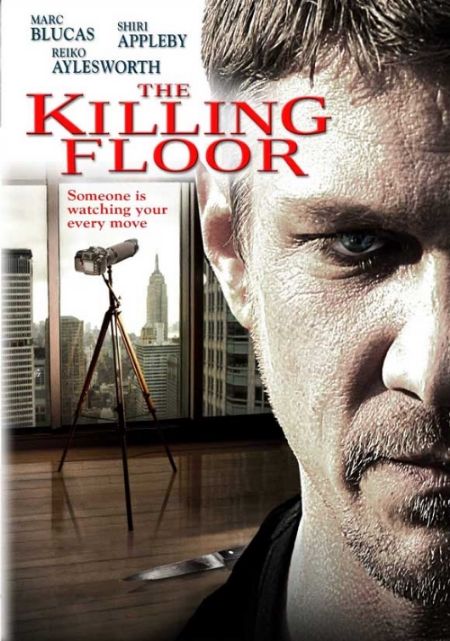 The Killing Floor (2007, 94 minutes): This had BUFFY THE VAMPIRE SLAYER alum Marc Blucas, ROSWELL alum Shiri Appleby, and 24 alum Reiko Aylesworth. It is billed as horror where serial murders take place. 66 1/2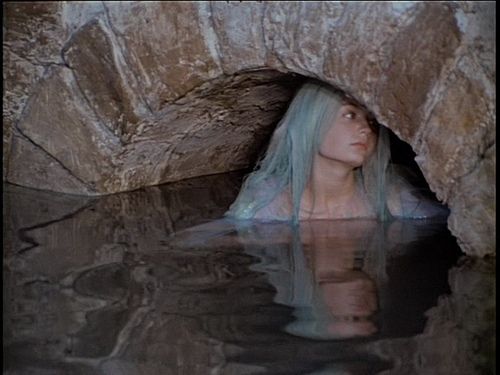 The Little Mermaid (1976, 81 minutes): This is a Russian version of the Hans Christian Anderson classic that came out long before Disney. A bit weird but interesting film that even has some Russian musical numbers. 666
The Muppet Movie (1979, 95 minutes): This counts due to the wild card of Telly Savalas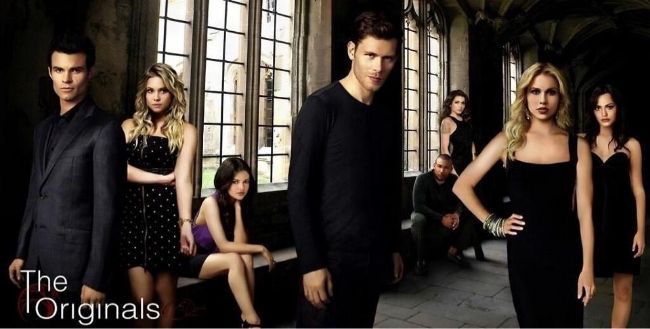 The Originals: Crescent City (2014, 45 minutes): No explanation needed for this to be counted with vampires, werewolves, and witches. 666
The Possession (2012, 92 minutes): This is a movie on a young girl possessed by an evil spirit so should count. Liked it more than I thought. I really thought Jeffrey Dean Morgan was great as well as the daughters. 66 1/2
State of the Union (1948, 124 minutes): This Frank Capra film counts due to Angela Lansbury. 666 1/2
Tokaida Yotsuya Kaidan (1959): This is some Japanese horror about a samurai murdering his wife and being haunted so counts as a ghost story. 666
Tenacious D in the Pick of Destiny (2006, 93 minutes): This should count due to the Devil being a character. 666
The Texas Chainsaw Massacre: The Next Generation (1994, 95 minutes): This franchise entry is mostly of worth to see a young Renee Zellweger and Matthew McConaughey who clearly paid their dues to be where they are now. This had a awful lot of Leatherfaces both men and women. 6
World War Z (2013, 116 minutes): Zombies make this one count. 666

X-Men: First Class (2011, 132 minutes): This is a really good origin story on Professor X and Magneto meeting and forming the X-Men. 666 1/2