Welcome to the 484th Edition of my series. Tonight are the academy awards so I'll be watching those like usual. In two weeks, we will be putting on our play I'M GETTING MURDERED IN THE MORNING at the Amvets in Muncie. It is on March 6th and 7th which is a Friday and Saturday. Tickets are $20 which include a dinner and the show and can be reserved at 765-287-9054 so if you are near the area, please get some tickets. I will get to my selections for the week.
Margaret (2011): This is part 8 of my Matt Damon series where he plays a smaller but significant role in this one. Kenneth Lonergan wrote and directed this film. TRUE BLOOD alum Anna Paquin stars as Lisa who is a 17 year old who witnesses a brutal traffic accident in which she feels responsible. She does what she can to make things right but is met with opposition and soon she begins to alienate everyone around her including her friends, family and teachers. Mark Ruffalo, Jean Reno, Allison Janney, Matt Damon, Kieren Culkin, Matthew Broderick, and many others co-star. This movie met a lot of mixed opinions. I will say that it probably did not need to be two and a half hours but I did find it to be rather compelling. Paquin carried it very well. It does beg the question of how much it is worth the truth with the livelihood of others at stake.
John Waters: This Filthy World (2006): This is a selection fro the "Triple Feature at the House of Callies" feature a couple weeks ago. Jeff Garlin directed this one man show where schlock director John Waters speaks to a crowd on a New York stage. He reflects on things like his career, his life, and much of his viewpoints. He is known for his 70s film PINK FLAMINGOS and his 80s film HAIRSPRAY which became a very popular musical. He was not very politically correct on much of the subjects he spoke on but was quite entertaining. One might want to see a few of Waters' films before checking this out but I believe you will be thoroughly entertained. This was a good follow up from the first one.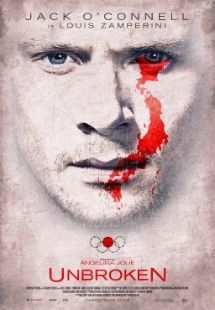 Unbroken (2014): Angelina Jolie makes her directorial debut in this film where the screenplay is written by the Coen Brothers. Jack O'Connell stars as Olympic athlete Louis Zamperini who joins the armed forces in WWII. Along with a couple others, he survives in a raft for 47 days only to be captured by the Japanese army and become a POW. This had to compete with the controversial AMERICAN SNIPER for the year. This one is more about survival and criticism has been given on things that were left out like religious elements and post-life after the war. I enjoyed it for the inspiring story that it was. This was shot between his life before he became an Olympic athlete and during the war where he fought for survival.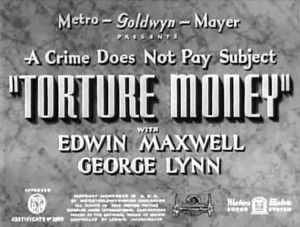 Torture Money (1937): This is my short film for the week and part of the "Crime Doesn't Pay" series that was on the rise at this time. This one talks about the early days of insurance fraud where people would stage auto accidents and look to settle out of court. The police and the district attorney wise up to this and look to uncover it. This gives some insight into the early days of automobiles on something that obviously exists far more today.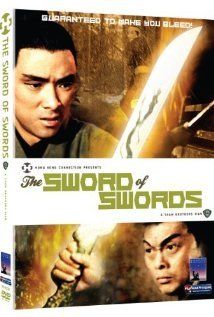 Sword of Swords (1965): This is my Asian film for the week. I actually recorded this from the El Rey network. This is from the Shaw Brothers company that produced a lot of these kinds of movies in this era. A young student named Lin Jen-Shiau, played by Jimmy Wang Yu, looks to avenge his teacher's murder and get back a stolen sword that an unscrupulous student named Fang Shi-Shiung, played by Tin Fung, takes. In the process, Lin becomes blinded and must learn to to fight without being able to see. This has some really good action scenes and a very good story. This must not have gotten much exposure as even imdb does not really have enough votes for a rating or comments expressing like or dislike. Hong Kong buffs will really like this one.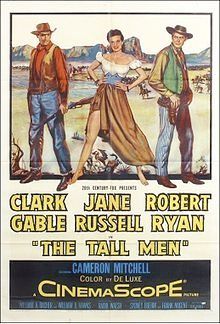 The Tall Men (1955): This is my western for the week and part one of a two-part Clark Gable series. Raoul Walsh directed this film which stars Clark Gable and Cameron Mitchell as brothers Ben and Clint Allison who do what the can to survive. They try to rob cattle baron Nathan Stark, played by Robert Ryan, who in turn decides to give them a job on a cattle drive from Texas to Montana. In the process they meet Nella, played by Jane Russell, who Ben takes a liking to but she does not believe he is ambitious enough and favors Nathan for being more successful. Ben does what he can to win her over while they all have to fight attacks from the Indians. This has a really good blend of action and drama with Gable and Russell working very well together.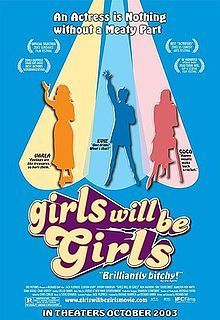 Girls Will Be Girls (2003): Richard Day wrote and directed this movie. Jack Plotnick, Clinton Leupp, and Jeffery Roberson all portray Hollywood actresses at different stages of their careers. This is a comedy and a bit of a satire on women reflecting on the success and trying to get into that limelight. There is some intentional over-the-top moments and some pretty dark comedic moments. MODERN FAMILY co-star Eric Stonestreet co-stars as Dr. Benson who is not the most on the level people. This is to be taken for what it is worth and not really seriously. If you can do that, I believe this will be a rather enjoyable comedy. This is available on Instant Netflix.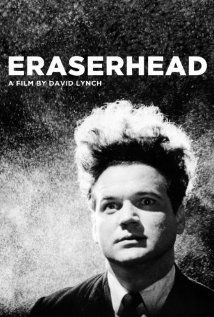 Eraserhead (1977): This was written and directed by David Lynch and his feature directorial debut. John Nance stars as Henry Spencer who is a hapless factory worker who fathers a mutant child along with an unhappy girlfriend, played by Charlotte Stewart. He must put up with the constant cries of his weird looking baby. This has a lot of weird and atmospheric visuals and limited dialogue. It is really left to interpretation of the viewer. It was a very good early effort by Mr. Lynch and has become quite the cult classic.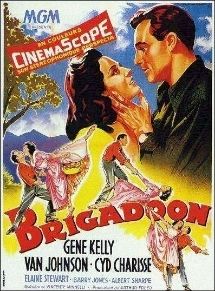 Brigadoon (1954): This is my musical for the week directed by Vincente Minnelli and written by Alan Jay Lerner. Gene Kelly and Van Johnson star as Tommy and Jeff who are a couple American hunters in Scotland. They encounter a village that is not on the map called Brigadoon. They soon learn it is an enchanted village which appears once every 100 years. Tommy takes interest in village girl Fiona, played by Cyd Charisse and must rethink what he wants in life. Van Johnson's character Jeff complements Tommy well and stays rather cynical about getting attached to anyone. This is a pretty enjoyable musical with a great teaming between Kelly and Charisse which has a good story to it as well as music. Out of the musical actors of this era, I tend to enjoy Gene Kelly the most and he did really well in this one.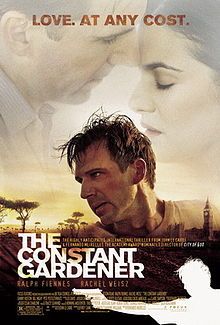 The Constant Gardener (2005): I end the week with this murder mystery directed by Fernando Meirelles which is based on the novel by John Le Carre. Ralph Fiennes stars as Justin Quayle whose activist wife Tessa, played by Rachel Weisz, is murdered. It goes back and forth to moments with his relationship with Tessa and her work as well as in the modern day with Justin investigating the murder which leads his to a bigger conspiracy than he wanted. Danny Huston, Archie Panjabi, Bill Nighy, Pete Postlewaite, and many others co-star in this film. This is a very compelling story and had great scenery in the Kenya area. Fiennes and Weisz have some great moments together. I have always seen Danny Huston as the underrated of the Huston family and also does a good job in this movie. This is really worth a viewing.
Well, that is it for this week. Tell me what you like and dislike and stay tuned for next week which so far includes more Matt Damon, Oliver Platt, more Clark Gable, Clint Eastwood, Tom Hardy, and many others.