Welcome to the 487th Edition of my series. Nothing new really has happened this week so I'm not going to say a lot. Some things could be happening soon but will announce it if and when they happen. I'll just get to the selections for the week.
Ricky Gervais: Out of England (2008): I start the week out with this HBO stand up special with the famed actor/comedian known for the original version of THE OFFICE and the Netflix series DEREK. In this he offers his takes on many topics like nursery rhymes, obesity, moronic friends, even the nazis, and a few other things. This is a no holds barred session but still delivers a lot of laughs. Not a lot else to say except if you like the humor of Gervais, I think you will like this one.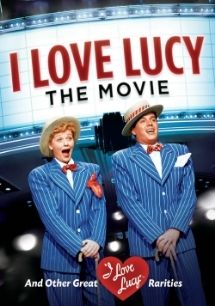 I Love Lucy: The Movie (1953): I saw this DVD in the library and became curious so I checked it out. This is an edited version of three episodes in the first season consisting of THE BENEFIT, BREAKING THE LEASE, and THE BALLET. These are based on the apartment tenants of Lucy and Ricky Ricardo, played by Lucille Ball and Desi Arnaz, and their friends Ethel and Fred Mertz, played by Vivian Vance and William Frawley. The beginning is them talking to their studio audience, mostly Desi Arnaz. I liked them demonstrating things to the audience. I have not been a heavy watcher of the sitcom but this was pretty funny and worth a look. It would probably be just as easy to watch the episodes. This was not released for a long time wanting to promote their other movie THE LONG, LONG TRAILER.
Wanted-- A Master (1936): This is my short for the week which is one of those Pete Smith Specialty shorts which I seem to do every other week. This one might be my favorite. As someone who has five chihuahuas, this was very entertaining but yet at the same time kind of sad. This has a stray dog that lives in the junk yard and learns that soon all stray dogs will be killed at the pound by a certain time and has little time to seek out an owner. He goes from neighborhood to neighborhood in hopes of finding and owner and survive. Pete Smith narrates as the voice of the dog.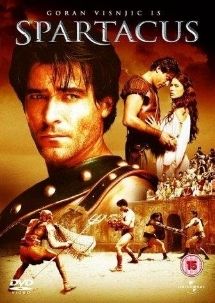 Spartacus (2004): This is my mini-series for the week which is a remake of the classic 1960 film. Goran Visnjic stars as the title character who is bought a slave and trained as a gladiator. He ends up leading a revolt along with other slaves fighting for their freedom. Rhona Mitra co-stars as Varinia who is his love interest and actually does some narration which I thought worked very well. Spartacus manages to win the sympathy of some of the Roman senate prompting Marcus Crassus, played by Angus Macfadyen, to crush the rebellion. Alan Bates, Ian McNeice, James Frain, Henry Simmons, Ross Kemp, Ben Cross, Chris Jarman, and many others co-star in this mini-series. I thought they did a pretty realistic depiction on this era and had some really good action scenes. From what I have heard, this follows the novel by Howard Fast more than the 1960 film.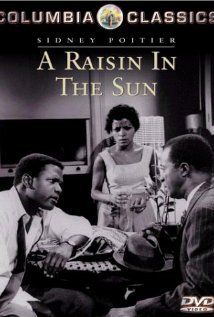 A Raisin in the Sun (1961): Daniel Petrie directed this film based on the play by Lorraine Hansberry. This was probably pretty groundbreaking at the time in depicting an all-black family. Sidney Poitier stars as Walter Younger, who lives in a small apartment with his wife, son, and mother. His mother Lena, played by Claudia McNeil, is set to get a big insurance payment which gives Walter a lot of ideas of what to do with it. Ruby Dee co-stars as his wife Ruth and does what she can to manage her family. Diana Sands plays Walter's sister Beneatha and could be considered the comic relief of the film. Ivan Dixon, John Fiedler, Louis Gossett Jr., and Roy Glenn co-star in this drama. This is a very good portrait of a poor black family in hopes that they will be better off but must also deal with prejudice. Poitier is great as someone who works as a chauffeur but wants more in life and thinks the insurance is the answer to his prayers.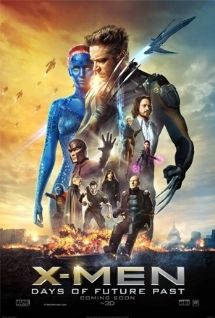 X-Men: Days of Future Past (2014): This is my superhero movie for the week which was directed by Bryan Singer and follows 2013 film THE WOLVERINE. Hugh Jackman reprises his role as Wolverine where they are in a very bleak world where both humans and mutants are dying and where Professor X, played by Patrick Stewart in the modern world, and Magneto, played by Ian McKellan in the modern world, must team up. Also helping is Kitty Pryde, reprised by Ellen Page, is able to send people back in time but usually maybe a couple weeks so they realize Wolverine must be sent back to the '70s due to his healing powers in order to prevent a significant event from happening that results in the bleak modern world. He must convince the younger Professor X, played by James McAvoy, and Hank McCoy, played by Nicolas Hoult, who have shut themselves off the the world as well as the younger Magneto, played by Michael Fassbender. Jennifer Lawrence, Halle Berry, Anna Paquin, Peter Dinklage, Shawn Ashmore, Omar Sy, Josh Helman, Daniel Cudmore, BingBing Fan, Famke Janssen, James Marsden, Lucas Till, Evan Jonigkeit, and many others co-star in this superhero film that is possibly the best of the X-Men series to date. This had a really good complex story with good character development on them all.
Umberto D (1952): This is my Italian film for the week which was directed by Vittorio De Sica. Carlo Battisti stars as the title character who is an aging man struggling to stay alive on his government pension. He also struggles to find someone who is caring especially after he is evicted from his home and becomes homeless. It seems his only true friend in life is his dog Flick but tries to find him a good home after becoming homeless and the dog seems to not want to be away from Umberto. This is a very emotional film but a character that just about anyone can get behind. Battisti is very good as Umberto and the movie managed to get some tears from my eyes. This might be one of the best from the foreign cinema and believe that anyone can enjoy this and follow it even with the subtitles.
The Bridges of Madison County (1995): This is part three of my three part Clint Eastwood series. Eastwood stars and directs this film based on the novel by Robert James Waller. Meryl Streep stars as housewife Francesca whose husband and kids are gone for a few days and is by herself for the first time in a long time. Eastwood stars as photography Robert Kincaid who is on assignment from National Geographic to photograph a local historical bridge in the town. Meeting Robert forces Francesca to think of the decisions she has made in life and they begin a brief affair. Eastwood makes this a very watchable romance that in my opinion goes beyond the phrase "chick flick". Eastwood and Streep work very well together and also does a good job in flashing back from the modern day to the period of the '60s where this movie mainly takes place.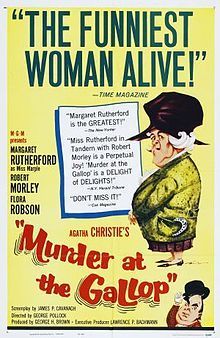 Murder at the Gallop (1963): This is my murder mystery for the week based on the novel by Agatha Christie. Margaret Rutherford stars as one of Christie's most known detectives Miss Marple. She learns that the wealthy Mr. Enderby has died of a heart attack but believes there is more to it. Along with her partner Mr. Stringer, played by Stringer Davis, they investigate this death against the wishes of Inspector Craddock who does not like the elderly woman investigating the death but is tolerant and respectful of her ways. This is a really fun whodunnit that keeps us guessing and has a lot of comedy along with it.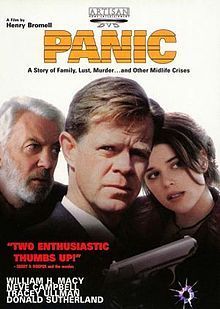 Panic (2000): I end the week with this modern film noir which was chosen by my friend Jordan who I had pick a number and this went along with her number. Henry Bromell wrote and directed this film which stars William H. Macy stars as Alex who is having his mid-life crisis and wanting to get out of the family business that his father Michael, played by Donald Sutherland, started which is murder for hire. He begins to see a psychiatrist, played by John Ritter, and meets a 23 year old patient named Sarah, played by Neve Campbell, who he has a fixation for but has no intention of leaving his wife, played by Tracey Ullman and son, played by David Dorfman. Things become even more complicated when he gets his next assignment and finds it is not easy to get out of the business. I don't really want to go into too much more detail but is a very compelling film with a bit of dark comedy. It also has interesting father/son flashback scenes where Michael is teaching alex to kill. This is one that really deserves a look and has gone onto become a pretty underrated film in my opinion.
Well, that is it for this week but I do have "Fun and Useless Facts" as well as "Double Feature at the House of Callies". Tell me what you like and dislike and stay tuned for next week which so far includes Frances McDorman, Stanley Tucci, Van Damme, Kevin Costner, and many others.
FUN AND USELESS FACTS
Ricky Gervais (Out of England) and James McAvoy (X-Men) were in the 2014 film MUPPETS MOST WANTED.
Rhona Mitra (Spartacus) guest starred in a few episodes of PARTY OF FIVE which star Neve Campbell (Panic).
James Frain (Spartacus) guest starred in a few episodes as psychotic vampire Franklin Mott in the tv series TRUE BLOOD which stars Anna Paquin (X-Men).
James Frain (Spartacus) and Ian McKellan (X-Men) were in the 1996 tv movie RASPUTIN.
Paul Kynman (Spartacus) and Ian McKellan (X-Men) were in the 1997 film BENT.
Jack Huston (Spartacus) and Jennifer Lawrence (X-Men) were in the 2013 film AMERICAN HUSTLE.
Rhona Mitra (Spartacus), Famke Jannsen (X-Men) and Peter Dinklage (X-Men) all had stints on the tv series NIP/TUCK.
Goran Vinsnjic (Spartacus) and Halle Berry (X-Men) are in the tv series EXTANT.
Goran Vinsnjic (Spartacus) and Famke Jannsen (X-Men) were in the 1998 film ROUNDERS.
Ruby Dee (A Raisin in the Sun) and Halle Berry (X-Men) were in the 1991 film JUNGLE FEVER.
Jennifer Lawrence (X-Men) and Donald Sutherland (Panic) co-star in the HUNGER GAMES series.
Jennifer Lawrence (X-Men) cites Meryl Streep (The Bridges of Madison County) as an inspiration for acting.
Anna Paquin (X-Men) and Neve Campbell (Panic) were in the 2011 movie SCREAM 4.
Ian McKellan (X-Men) was in an episode of the tv series EXTRAS which stars Ricky Gervais (Out of England).
Halle Berry (X-Men) and Jim Haynie (The Bridges of Madison County) were in the 1998 film BULWORTH.
Patrick Stewart (X-Men) and Tracey Ullman (Panic) were in the 1993 comedy ROBIN HOOD: MEN IN TIGHTS.
Clint Eastwood (The Bridges of Madison County) and Donald Sutherland (Panic) were in the 1970 film KELLY'S HEROES and the 2000 film SPACE COWBOYS.
Meryl Streep (The Bridges of Madison County) and Tracey Ullman (Panic) were in the 2014 film INTO THE WOODS.
DOUBLE FEATURE AT THE HOUSE OF CALLIES
I went to my friend Chris's house on Thursday night and along with him and his wife Laura, we watched the usual Lars Von Trier as well the first time we have done 3D since they just got a new 3D television.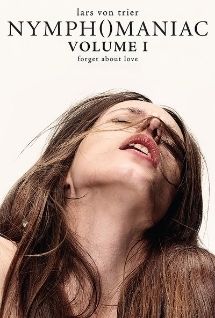 Nymphomaniac Vol. 1 (2013): This was not in 3D and cannot imagine if it was that way. Lars Von Trier, or as Chris in a very hilarious way referred to him as Lars Von Trapp who must be the black sheep of the Von Trapp family, directed this two part film which I'm sure we will get to very soon. Stellan Skarsgard stars as Seligman who who finds a fainted and wounded woman named Joe, played by Charlotte Gainsbourg, and takes her home. Joe is a self-diagnosed nymphomaniac who opens up to Seligman who might be the least judgmental person of all time. She recounts times with hundreds of men starting from childhood while Seligman tells of his hobbies like fly fishing, fibonacci numbers, and organ music which he somehow always relates to Joe's life. Shia LeBeouf, Christian Slater, Uma Thurman, Connie Nielson, and newcomer Stacy Martin all co-star in this film. Thurman was nearly unrecognizable and even those like Slater and LeBeouf did a good job in this film. This is by no means for everyone just like any Lars Von Trier film out there. This is very intense and holds nothing back. Some could associate this with porn but still is pretty compelling in the conversation between the two and the flashbacks during the conversation. As well as some interesting directing techniques from Von Trier that involved math. This is available on Instant Netflix but they do not have the full version to stream that Chris has on Blu-Ray. I'm sure Volume 2 will happen soon but was glad to take a break from these to go onto our first 3D experience.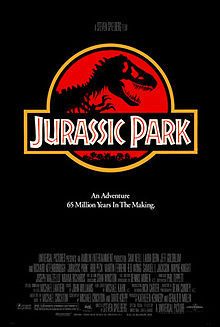 Jurassic Park (1993): They had a handful of 3D blu-rays so I guess as a reward for sitting through his first movie, I got to choose and I had not seen this in a while so I thought it would be good to revisit this dinosaur film. Steven Spielberg directed this film based on the popular novel by Michael Crichton. I'll just go through the basic storyline that I think just about everyone knows. Richard Attenborough plays John Hammond who has managed to use scientific technology in order to create living dinosaurs. He decides to give a preview to a handful of people where dinosaurs get loose. Sam Neill, Laura Dern, Jeff Goldblum, Samuel L. Jackson, Wayne Knight, B.D. Wong, Martin Ferrero, and many others co-star. It was pretty cool seeing this in 3D, especially the scene where they are running from the raptors. There was some other pretty good things done in the 3D and was worth a 3D watch even though I'm not always into the 3D gimmick. Even without the 3D, it is a very well-made film with some very good special effects before CGI became the big thing and it still holds up many years later. This was one of the right movies for this to have been done.