Welcome to the 488th Edition of my series. This week, I don't have too much to say so I'll just get on with my selections.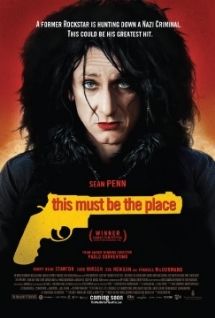 This Must Be the Place (2011): Paolo Sorrentino directed and co-wrote this really unusual comedy/drama. Sean Penn stars as former rock star Cheyenne who is living off his royalties in Dublin and has mostly shut off his family in the United States. He learns that his father is not doing well so decides to return to New York City in hopes to reconcile his differences with his father but arrives too late as his father dies before he arrives. He soon starts I guess what you would call a road trip when he learns that his father was humiliated by a former SS officer in Auschwitz and decides to confront this person in his journey of reconciliation and discovery. Frances McDormand, Judd Hirsch, Eve Hewson, Kerry Condon, Joce Van Patten, Shea Whigham, and even David Byrne makes a cameo as himself where they play many interesting cover version of the Talking Heads song of the title which is my favorite song by them so liked the homage. Byrne also helped with the music score. This is not for everyone but thought Sean Penn played the unusual part very well.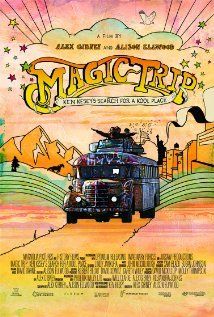 Magic Trip (2011): I follow up with this documentary directed by Alex Gibney and Allison Ellwood which focuses on an LSD laced road trip in 1964 with Ken Kesey and his band of merry pranksters. Kesey is most known for writing the novel of ONE FLEW OVER THE CUCKOO'S NEST and hating the movie version. In the process, they have encounters with the Grateful Dead, Timothy Leary, Ram Dass, and Jack Kerouac. This is a really good look at the 60s and is some found footage of the road trip that was put together pretty well. People in that generation will relate well to this documentary. Stanley Tucci narrates the movie.
Lionheart (1990): I decided to work in some Jean-Claude Van Damme on this edition. Van Damme stars as Lyon Gautier who is with the Foreign Legion but becomes a deserter when he learns that his brother was killed so tries to help his sister in law and niece who are struggling to make it. The only way he can find to make money is by entering into illegal fight leagues to make money. Harrison Page co-stars as the one who gets him the fights and they both have to deal with a very crooked female, played by Deborah Rennard. This is a pretty decent action film in my opinion and not a bad Van Damme entry. I thought he had a more complex character in this movie.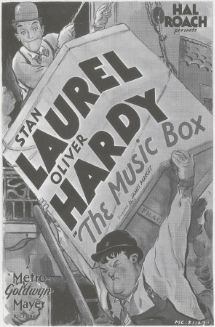 The Music Box (1932): This is my short film for the week and is an entry from comedy duo Laurel and Hardy. They play a couple of deliverymen trying to get a piano to a home that has a lot of steps and struggle to get it up to where they need to go. They did a good job of building around the premise of getting this piano up the stairs and continuing to lose their grip and the piano rolls down the steps. This might be my favorite of the duo I have seen so far.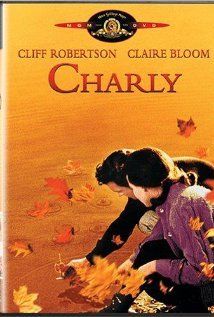 Charly (1968): I learned of this movie during my dad's "Favorite Movie of the Day" segment he has been doing on Facebook. Ralph Nelson directed this film based on the novel by Daniel Keyes. Cliff Robertson, known by most in my generation as Uncle Ben in SPIDER-MAN, stars as the title character who suffers from a mental illness which I suppose could be autism. I am not sure if they used that term in this era. He struggles to make it in the world. He is subject to some very cruel pranks at his workplace among his co-workers who he believes are his best friends. Claire Bloom co-stars as his teacher Alice who takes Charly to the clinic where he is offered a surgical procedure to enhance his intelligence. He agrees to undergo it and develops more than ever but learns the procedure is not permanent and tries to fix that. In the process he forms a relationship with Alice. This is a pretty moving film and is a bit of a tear jerker. Lilia Skala, Ruth White, Dick Van Patten, and many others co-star in this film. Robertson was very good as the title character so those who only known him as Uncle Ben and beach movies should really see this one.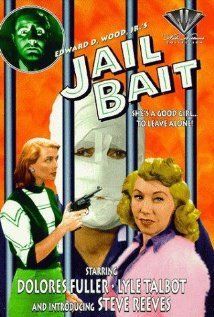 Jail Bait (1954): I decided to bring in everybody's favorite "Worst Director of All Time". After some sci-fi b-movies he decides to try his luck in the world of film noir. The title refers to things with murder and not underage sex like some might believe. A crook named Vic Brady, played by Timothy Farrell, lures a young man named Don, played by Clancy Malone, into a life of crime which results in a murder of a cop. His regulars Lyle Talbot and Delores Fuller star in this film and Steve Reeves makes his debut in this movie. This is typical Ed Wood in an attempt to be more serious. There is a scene at the movie theater which made me laugh and have no idea the point of it and has annoying music like usual but worth a watch from enthusiasts of Wood.
Draft Day (2014): Ivan Reitman directed this film that takes place hours before an NFL draft. Kevin Costner stars as Cleveland Browns general manager Sonny who has a lot of decisions he must make in order to help rebuild his team and many decisions that his coach, played by Denis Leary, are disagreeing with. Most of the movie is him struggling to make the decision to draft a high profile quarterback, played by Josh Pence, and an arrogant linebacker, played by Chadwick Boseman. In the process, he takes some pretty big risks for his team's future. Jennifer Garner, Chi McBride, Terry Crews, NFL star Arian Foster, Frank Langella, Sean Combs, Ellen Burstyn, Tom Welling, Wallace, Langham, W. Earl Brown, Sam Elliot, Kevin Dunn, Rosanna Arquette, and many others co-star. A lot of NFL analysts co-star as themselves. This is a pretty good look at a team during the draft day and the decisions that affect many people.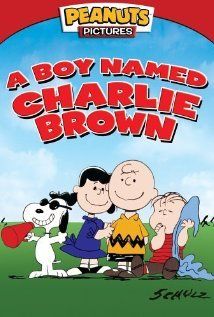 A Boy Named Charlie Brown (1969): This is the first feature film for the timeless title character created by Charles Schulz. In this one, Charlie Brown is reminded through video the things he cannot do like flying a kite or kicking a football without Lucy movie it. He decides to volunteer for the spelling bee where he fares quite well with a strategy he learns. The pressure is on when he goes to the national spelling bee in in New York City. Snoopy and Linus are there for moral support. The other Peanuts characters are Lucy, Schroeder, Patty, Violet, Sally, Frieda, and Pig Pen. I grew up on this stuff but this is the first time I have seen this one. Maybe I relate some to Charlie when I was a kid like trying but not being very good at sports. It was a really good feature and one for all generations.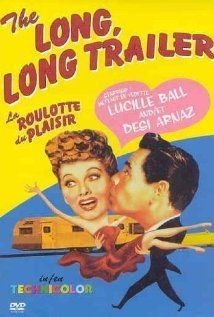 The Long, Long Trailer (1953): This is another selection from my Dad's "Favorite Film of the Day" he does on Facebook. This is a rare feature film from Lucille Ball and Desi Arnaz who are most known from I LOVE LUCY. Vincente Minnelli directed this comedy where the Arnaz and Ball star as newlywed couple Nicky and Tacy. They have a pretty significant disagreement where Nicky wants to save up for a nice home but Tacy favorites the life of a trailer that they can move around. He gives into Tacy's wishes leading into a lot of funny misadventures with the trailer. Marjorie Main, Keenan Wynn, and Burt Freed also co-star in this comedy. This was a pretty fun comedy with the leads pretty much playing variations of their famous tv series. I learned that there was a planned remake with Roseanne Barr and Tom Arnold but never got off the ground with they were divorced so I am grateful that happened.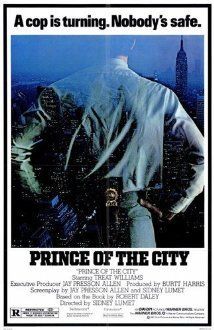 Prince of the City (1981): I end with this film which was directed by Sidney Lumet and based on the novel by Robert Daley. Treat Williams stars as Daniel Ciello who is a New York City narcotics detective. He has done some questionable things in his career and is approached by Internal Affairs to expose the inner workings of police corruption. He agrees to go along as long he does not have to expose his own partners that he feels a loyalty toward. The Internal Affairs group go along with it but Ciello finds that he is in over his head and that no one is really immune. Jerry Orbach, Bob Balaban, James Tolkan, Lindsay Crouse, Lance Henriksen, Cynthia Nixon, and many others co-star in this film. This is considered to be one of the best police dramas of all time which I won't give much argument. It is also possibly the most underrated as well so I hope to give this more exposure. Treat Williams does great as Ciello and is worth the two and a half hours. This is based on a real life narcotics detective named Robert Leuci whose testimony helped indict 52 detectives for corruption. Sidney Lumet also directed the 1973 film SERPICO which is about police corruption but is not the same thing.
Well, that is it for this week. Tell me what you like and dislike and stay tuned for next week which so far includes Carey Mulligan, Heath Ledger, Diane Keaton, and many others.