Welcome to the 492nd Edition of my series. It is good to finally see the weather getting even better. Nothing else really going on in life so I'll just get to my selections.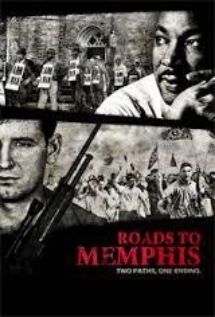 Roads to Memphis (2010): I start the week out with this episode of the PBS documentary series AMERICAN EXPERIENCE. This is a documentary on the assassination on civil rights leader Martin Luther King and James Earl Ray who was convicted of killing King. This is really more based on Ray and the events that lead up to the killing of King. While this was very interesting, I did feel that a lot was left out. They left out very little on how he recanted his guilty plea and how in the late '90s, Martin Luther King's son Dexter met with James Earl Ray where Ray denied killing King and how the family believed his claim. It was good to learn more about James Earl Ray and is a documentary worth a look.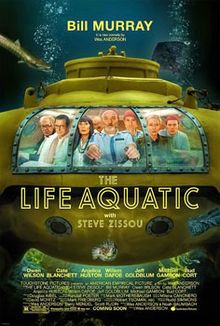 The Life Aquatic with Steve Zissou (2004): This is part two of my three part Owen Wilson series. Wes Anderson directed and co-wrote this comedy along with Noah Baumbach. Bill Murray stars as the title character who is an aquatic documentary filmmaker whose partner is killed by a mysterious jaguar shark that may not exist. He is also joined by a co-pilot named Ned, played by Wilson, who may or may not be his son. He also has a crew and goes on an expedition to pursue this jaguar shark. Cate Blanchett, Anjelica Huston, Willem Dafoe, Jeff Goldblum, Michael Gambon, Noah Taylor, Bud Cort, and many others co-star in this film. This is a difficult one to really describe. This has a lot of comedic moments with some good action scenes and even some moments to shed tears. There are also a lot of amusing music numbers of David Bowie songs performed in Portuguese It is a very complex film with a lot of well written characters and performances.
For Catherine (2005): I continue with this independent movie written and directed by Ethan Hunter. Grant Henry stars as Duo Black who has just broken up with his girlfriend Catherine, played by Catherine Campbell, and handles it in a very strange way and very annoying to his friends. His friends all try to get through to him with very little success. This was clearly filmed on a very low budget but had some pretty good moments like some very good nerd discussions and the rather intriguing character of Duo. This is not a bad independent film and might be worth a look.
This is a Living? (1953): This is my short film for the week and is one of the Pete Smith Specialty shorts. This takes a look at some people in rather unusual lines of work. This includes trapeze artists, a man and wife horseshoe thrower, and high jumpers. I caught this one on Turner Classic movies and is a pretty amusing short to take a look at.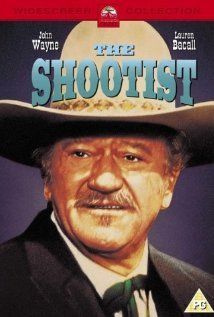 The Shootist (1976): I continue with this western directed by Don Siegel and based on the novel by Glendon Swarthout which would be John Wayne's last movie. Wayne stars as aging gunslinger J.B. Books who learns that he is terminal with cancer which is how John Wayne really died. He tries to live out his last days in peace and takes a room at a boarding house run by Bond, played by Lauren Bacall, and her son Gillam, played by Ron Howard. Gillam learns of Books' true identity which his mother does not like at first but slowly warms up to him. J.D. also must deal with his past haunting him before dying in peace. James Stewart co-stars in a later role as the doctor who diagnoses J.D. Richard Boone, Hugh O'Brian, John Carradine, Scatman Crothers, and many others co-star in this film. This was a really good one for John Wayne to go out upon and was quite well done.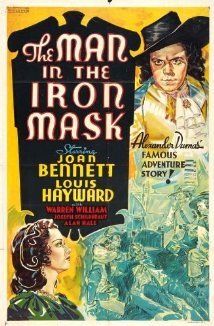 The Man in the Iron Mask (1939): James Whale directed this adaptation of the novel from Alexandre Dumas. This starts out where royal twins are born and to keep them both safe, D'Artagnan, played by Warren William, of the musketeers secretly raises Philippe, while Louis XIV goes onto become a very tyrannical king while Phillippe grows up to be very kind-hearted and naive to his origin of birth. When Louis learns of having a twin brother, he uses him as a look-a-like but finds that he is much nicer and does not do what he wants. He soon confines him to a prison and puts an iron mask over his head for the rest of his life. The musketeers work together to switch out the the iron mask and getting Phillipe to the throne. Joan Bennett, Joseph Schildkraut, Alan Hale, Miles Mander, Bert Roach, and many others co-star in this swashbuckler. This is actually quite different from the version in 1998. This has a really good story and some good action scenes. This movie came out in a very tough year but still stands on its own and is fun to watch.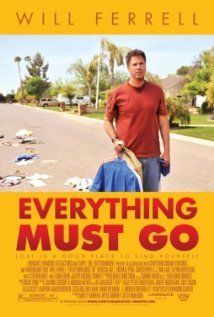 Everything Must Go (2010): Dan Rush directed this film based on a short story by Raymond Carver called WHY DON'T YOU DANCE. Will Ferrell stars in this film as Nick who is an alcoholic that has relapsed and cost him his wife and job. His wife has kicked him out and had all his belongings in the front yard. At first he decides to just sit on the recliner chair and drink beer. His cop friend Frank, played by Michael Pena, advises he have a yard sale to make his actions legal. He slowly becomes friends with the neighborhood kid Kenny, played by Christopher Jordan Wallace, and a pregnant wife across the street named Samantha, played by Rebecca Hall, whose husband is out on business. Stephen Root and Laura Dern co-star in this film. Ferrell really tones it down with his usual comedy and manages to help make a good comedy/drama. I believe Ferrell is at his best in this film and really carries this movie with his performance. This is a very well done independent movie with good performances.
Floating Weeds (1959): This is my Japanese film for the week. Yasujiro Ozu directed this film which is a remake of his own 1934 film. Ganjiro Nakamura stars as Komajuro Arashi who is the head of a theater troupe and returns to his coastal coastal town to see the son that has grown up thinking he is his uncle. His current mistress grows jealous and plans to expose his relationship with his son. The one thing that really stuck out to me when I saw this was an acting troupe. The movie also has a well-written story with really interesting characters. I guess now I might seek out the 1934 version in the future. Japanese film and foreign film buffs will really like this one.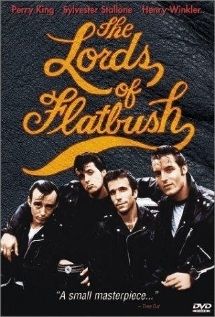 The Lords of Flatbush (1974): Before Sylvester Stallone became Rocky Balboa and before Henry Winkler became Fonzie, they were in a Brooklyn gang. They must face the realities of growing up. Perry King stars as Chico who is trying to win over the girl of his dreams but has a hard time doing so. Stallone plays Stanley who learns that his girlfriend is pregnant and does not know what he wants to do. This takes place in the '50s and has a pretty good soundtrack with original songs which sound like they are from the 50s. It is nothing great but still a good before they were stars movie that is a pretty good coming of age drama.
42 (2013): I end the week with biopic which was directed and co-written by Brian Helgeland. This takes place in 1946 in the times of segregation where whites and blacks had to use separate bathrooms and even baseball had its own segregation. Harrison Ford stars as Brooklyn Dodgers owner Branch Rickey who decided to be bold and when the time came to recruit one more player, he decided to be bold bring the first black player into Major League Baseball. He searched for players in the Negro Leagues and found Jackie Robinson, played by Chadwick Boseman, who is now known as the man who broke the color barrier. He accepted the position with the majors and had to prepare for all the backlash from fans and players. It was also hard for his own team to adjust though they would slowly come around. Christopher Meloni, Ryan Merriman, Lucas Black, Alan Tudyk, Andre Holland, John C. Reilly, and many others co-star in this film. This does a really good job showing the tension and for Robinson to overcome the racism around him. It also conveys how difficult it was for Rickey as well who stood by his decision. It is sad that these were times that race was all that mattered at the time. Boseman and Ford work really well together and Ford after all these years plays his first real-life person. This is about far more than baseball but about civil rights. I guess I started with a civil rights leader and ended with a historical black man. This is available on HBO On-Demand.
Well, that is it for this week though I have a new segment called The Aneris Movie Theater.. Tell me what you like and dislike and stay tuned for next week which so far includes more Owen Wilson, Cate Blanchett, Kiefer Sutherland, Sidney Poitier, Robert Redford, and many others.
THE ANERIS MOVIE THEATER
This happened at the home of my friends Sirena and Dylan. Sirena agreed to view the film below and she did not know anything about it but Dylan already knew about it. This is the first of its kind as I have had Movie Night at the Shera, Double Feature at the House of Callies, and Movie Time with the Betch, now this one.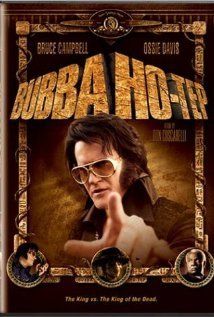 Bubba Ho-Tep (2002): Don Coscarelli directed this film based on the novel by Joe Lansdale and is ranked up as one of my favorite movies. This takes place in a nursing home at a small Texas town where one of the residents is the legendary Elvis Presley, played by Bruce Campbell in his best performance in my opinion, who remains alive and took the name of an impersonator named Sebastian Haff but has a hard time getting anyone to believe him. Another resident is former president John F. Kennedy, played by Ossie Davis. Now anyone who knows Ossie Davis knows he is a black man and is wondering why he would be JFK. He actually survived the assassination attempt but the government turned him black. In this nursing home is a mummy who is feeding off the souls at the nursing home and Elvis and JFK have a historical teaming in order to stop this mummy. Now reading a plot like this, people might just run for the hills but I was surprised by how an absurd plot turned out to be a very compelling even moving film. I will say that this is mostly a true story except the part of the mummy. Sirena was enjoying this and in the middle of watching it, she mentioned how she thought it was going to be based on a STAR WARS character. After it was over, I realized she might be referring to Boba Fett which turned out to be true. I really like a lot of the dialogue in this movie like with Elvis wanting his fame back and even a scene where they were reflecting how they were not there as much for their kids that they should have been. This DVD has the best commentary track ever were Bruce Campbell is doing commentary as "The King" saying he had been asked by producers to watch this movie based on his life. I am always willing to watch this one and hope others will soon give it a chance.