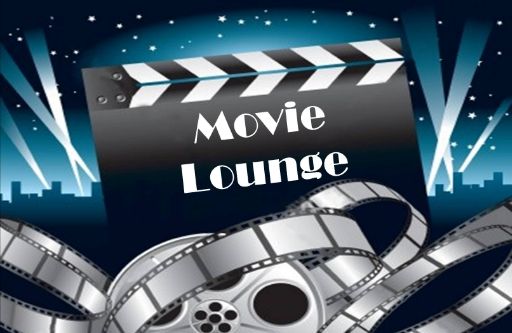 Welcome to the 493rd Edition of my series. Starting next week I start my training for a new position where I work where I will no longer be taking calls and is more of a data entry job. For the six week training period and the one month "nesting" period I must work 4 pm to 12:30 am Monday through Friday. While I'm not crazy about the hours, I'm excited to try something different after about seven and a half years and believe in tie I will have day hours in order to resume my evening activities. I don't have much else to talk about so I'll just get on with my selections.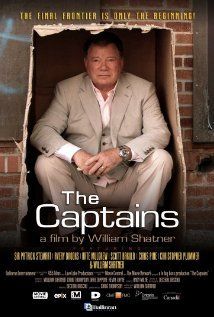 The Captains (2011): I start the week out with this documentary that was directed by William Shatner. Shatner decides to interview all the actors who have portrayed STAR TREK captains. Most know that Shatner is the first as Captain James T. Kirk and sets out to interview the captains of the later generations including Patrick Stewart, Avery Brooks, Kate Mulgrew, Scott Bakula, Chris Pine, and even Christopher Plummer. Plummer was never a captain but plays General Chang who was a Klingon general in STAR TREK VI: THE UNDISCOVERED COUNTRY. He wanted to see what kinds of backgrounds these actors came from and all have a very extensive theater career. Each interview was one on one so there are no scenes of them all being together. This was put together very well by Shatner and while I have never been a die hard STAR TREK fan but always enjoy these documentaries and this is no different. Each actor has a very interesting story to tell and is a very enjoyable documentary.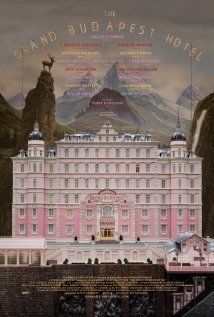 The Grand Budapest Hotel (2014): This is part three of my three-part Owen Wilson series and appears near the end as an employee. This tells the story of the legendary hotel concierge Gustave, played by Ralph Fiennes, who worked at the hotel through both world wars in the fictional Republic of Zubrowka. He has many comical misadventures with his dedicated lobby boy Zero, played by Tony Revolori, who becomes his most trusted friend. F. Murray Abraham, Mathieu Amalric, Adrien Brody, Willem Dafoe, Harvey Keitel, Bill Murray, Edward Norton, Saoirse Ronan, Jason Schwartzman, Lea Seydoux, Tilda Swinton, Tom Wilkinson, Bob Balaban, and many others co-star in this comedy. Wes Anderson directs this comedy which takes place in three different eras and switches seamlessly with his usual style of comedy and compelling characters. I thought Revolori was very underrated in his performance as Zero and works very well off Fiennes. I find that Anderson is really hard to describe and just has to be watched. This was very funny but was also really moving and really deserves a look.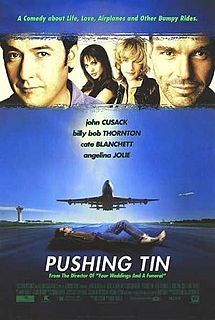 Pushing Tin (1999): Mike Newell directed this comedy/drama set against the backdrop of air traffic controllers which I felt in some ways this was a good homage to a very overlooked and important profession. John Cusack stars as Nick Falzone who is one of the best at what he does and enjoying his life. Things change when the new transfer Russell Bell, played by Billy Bob Thornton, comes in known for his recklessness but very good at his job. Nick begins to get jealous of Russell and forms a rivalry where he tries to one up him in every way possible which affects their personal life, job performance, and even their marriages. Cate Blanchett and Angelina Jolie co-star as the wives of each main character whose lives also become affected by the rivalry. Jake Weber, Kurt Fuller, Vicki Lewis, Mike O'Malley, and many others co-star in this film. This has some pretty funny moments with Cusack and Thornton working their rivalry very well. It is also a good homage towards the people of air traffic control who work to help us land safe in the plane.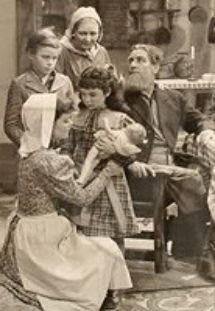 Little Pioneer (1937): This is my short film for the week and is a more dramatic one than usual. Jane Wyman stars as Katie in 1880s South America where her and her boyfriend Arthur, played by Carlyle Moore Jr., keep their relationship a secret during the Transversal War where the Dutch and British are fighting for colonization. Also in the movie is child actor Sybil Jason who gets caught up in the war and shows her bravery. This is a pretty good 19 minutes and was worth a watch on TCM.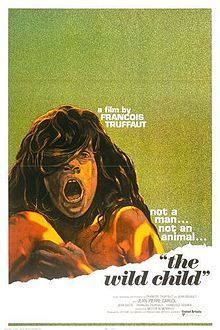 The Wild Child (1970): This is my French film of the week which was directed by Francois Truffaut who also co-stars as Dr. Itard. Jean-Pierre Cargol stars as the title character who would later be known as Victor. He is a child who has always been alone in the world who does not speak nor has he been educated towards most conventional traits. Dr. Itard takes interest in the child and tries to get him civilized. Much of his colleagues have doubts but with patience is able to get results. This is based on a true story from the late 1700s. Cargol makes his debut while Truffaut makes a rare acting appearance. This was a very well done film and ranks up for me pretty high in French cinema. Truffaut bases his film on documents from the real Itard.
Annie Get Your Gun (1950): This is my musical for the week which was directed by George Sidney and based on the Irving Berlin musical. This is based on legendary sharpshooter Annie Oakley, played by Betty Hutton, and her relationship with rival Frank Butler, played by Howard Keel, in the times of Buffalo Bill's Wild West Show. Louis Calhern, Edward Arnold, Keenan Wynn, and many others co-star in this really fun musical. Betty Hutton is perfectly cast as Oakley and believe it was good for her to star instead of Judy Garland who was originally cast. I believe that Hutton may not have Garland's voice but captures the personality better than Garland would have done.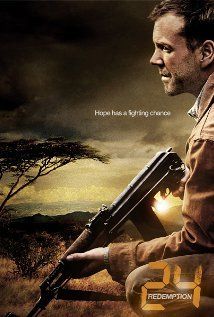 24: Redemption (2008): This is my tv movie for the week and is really a long episode of the tv series 24 which takes place 18 months after where season 6 leaves off. Kiefer Sutherland stars as Jack Bauer who is now a former government agent and now is wanted by the government. He resides in Africa where he works with an orphanage and must step in when a ruthless warlord named Juma, played by Tony Todd, is abducting children in order to train them for his army. Robert Carlyle co-stars as Carl Benton who is a very noble priest which runs the orphanage and does whatever he must in order to save the children. Cherry Jones, Bob Gunton, Colm Feore, Powers Boothe, Jon Voight, Peter MacNicol, Gil Bellows, and many others co-star in this tv movie. It might be good to have some background knowledge on the tv series. The seasons on the show all take place in a 24 hour period while this one is a two hour period.
To Sir, With Love (1967): James Clavell directed this film based on the novel by E.R. Braithwaite. Sidney Poitier stars as idealistic engineer turned teacher named Mark Thackery who teaches a group of students from the slums of London which is a very undisciplined class. He decides to implement a strategy forcing the kids to be more respectful to each other and treating them more like adults since they will be soon. Christian Roberts, Judy Geeson, Michael Des Barnes, Lulu, and many others co-star in this film. Poitier does a great job in this film and is a really good look at an inner-city school. An interesting thing I found about this movie is that when it came out the South Africa Publications Control Board banned this film saying it was offensive to see a black man teaching a class of white children. I assume that ban has since been lifted. I got the idea to feature this one with my dad's Favorite Movie of the Day segment he has been doing on Facebook.
Brewster's Millions (1945): Dennis O'Keefe stars as Monty Brewster who is a former WWII soldier with not much money to his name. He soon learns of a distant relative leaving him 8 million dollars as an inheritance. The catch for him to get this money is that he must spend a million of it within two months and not tell anyone what he is doing. In this, the people around him like his fiance Peggy, played by Helen Walker, don't understand why he seems to be getting so carried away with the money. June Havoc and Eddie "Rochester" Anderson also co-star in this comedy. This was a pretty good comedy on a man doing what he can to get the money and hiding his reasons for spending so much at the beginning. There is also a remake in 1985 with Richard Pryor and John Candy which is probably more well known but I have not seen that version. The featured version is available on Instant Netflix.
The Last Castle (2001): I end the week with this action film directed by Rod Lurie and written by Rod Lurie. Robert Redford stars as the well-decorated General Eugene Irwin who makes a mistake which ends him up in a maximum security military prison. He does not claim any innocence and plans on doing his time but slowly takes note of the warden Colonel Winter's, played by James Gandolfini, disciplinary methods and sees them to be corrupt and unjust. Irwin wins the respect of the prisoners and they band together to take on the corrupt system and pretty much declare war. Mark Ruffalo, Delroy Lindo, Steve Burton, Paul Calderon, Sam Ball, Jeremy Childs, Michael Irwin, and many others co-star in this film. This is a pretty good action film as long as one can suspend their disbelief and just enjoy it for what it is. Redford and Gandolfini work off each other very well and Ruffalo is also good as the prison bookie. This can be a fun action movie to take your mind off things for a bit.
Well, that is it for this week though I am featuring the House of Callies this week. Tell me what you like and dislike and stay tuned for next week which includes Mila Kunis, Scarlett Johannson, Jennifer Connelly, Julie Andrews, Mae West, Ethan Hawke, Clint Eastwood, Peter Sellers, Clive Owen, and many others.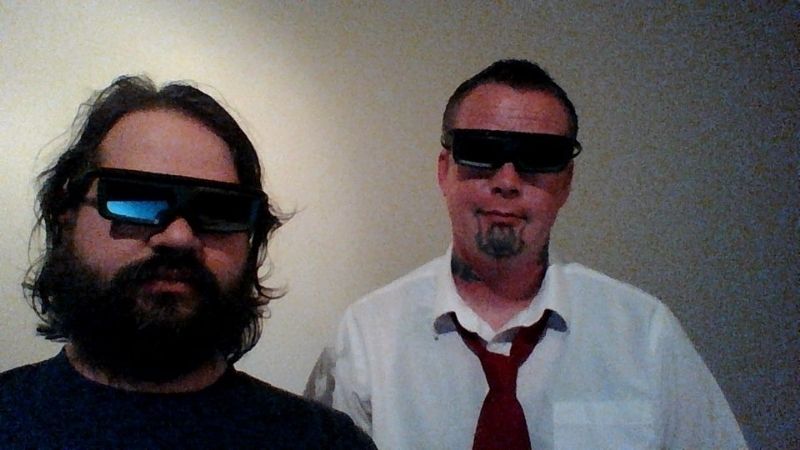 HOUSE OF CALLIES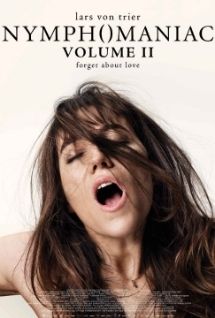 Nymphomaniac: Vol. ll (2013): Chris continues his quest to corrupt my mind. We watched this continuation of the film series from Lars Von Trier which continues right where the 1st one left off. Charlotte Gainsbourg reprises her role as Joe where she continues to confide in Seligman, played by Stellan Skarsgard, about her life and her sexual life. In this one, Joe, played by Stacy Martin in the flashbacks, takes part in more kinky sex and even sadomasochism in order to get her sex drive back that she lost. Christian Slater, Jamie Bell, Uma Thurman, Willem Dafoe, Mia Goth, Udo Kier, and many others co-star in this film. This and the first volume are not for everyone and can be considered porn in some ways. It is not something I will always watch but it was still rather compelling to me in the way Von Trier put this together. These movies do not hold back by any means but are pretty good if you can get past the graphic nature. These are available on Instant Netflix and probably not a movie for the family to watch. This is the last of Von Trier's "Depression" trilogy which includes ANTICHRIST and MELANCHOLIA.