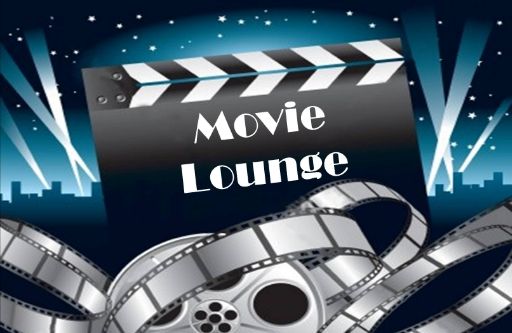 Welcome to the 495th Edition of my series. I completed one week of training. Not the easiest thing in the world but I believe it will all work out in the end. It is good to be doing this on a Sunday off work and having weekends off. I hope you all have a good Mother's Day. I will now get to my selections for the week.
The Boxer (1997): I start the week out with this Irish film directed and co-wrote by Jim Sheridan. Daniel Day-Lewis stars as Danny Flynn who has been released from prison after 14 years for his involvement with the IRA in Belfast. Upon his release, he tries to get his life together and even resurrect his boxing career. He finds that it is not easy to get away from the IRA, especially Harry, played by Gerard McSorley, who does not like that Danny leaves his gym for both Catholics and Protestants. He also tries to connect with his old friend Maggie, played by Emily Watson, whose husband is an IRA member in prison. Brian Cox, David Hayman, Ciaran Fitzgerald, and many others co-star in this film. This was a really well done drama on a man trying to get his life together but where his past makes it very difficult. Day-Lewis and Watson do a really good job in the film. This movie kept my attention the whole way through and really deserves a look.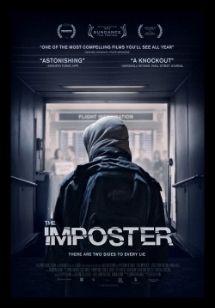 The Imposter (2012): I follow up with this documentary directed by Bart Layton. This is a documentary where a Frenchman claims to be the son of a missing Texas family who has disappeared for three years. This is a very non-biased documentary but I do not believe I will explain further. When I looked this up on imdb, the review on hand said "the less you know, the more interesting it will be" and I must say that I agree. This whole thing was very bizarre and even plays on our emotions more with a heavy handed music score that was rather disturbing. This is a very fascinating documentary that will leave many just scratching their head but cannot take their eyes off of it. This is available on Instant Netflix.
Stand Up Guys (2012): Fisher Stevens directed this crime comedy. Al Pacino stars as Val who has just gotten out of prison after 28 years and joins his former crime cohort Doc, played by Christopher Walken, who is trying to lead a quiet life. The local crime boss Claphands blames Val for his son's death and Doc is to be the one to do it and has until the next morning. Val becomes aware of the situation and understands Doc's position so they look to live it up until the next morning. Along the way they pick up their former getaway driver Hirsch, played by Alan Arkin. Julianna Margulies, Lucy Punch, Addison Timlin, Vanessa Ferlito, Bill Burr, and many others co-star in this comedy. I will not categorize this one as great but still enjoyable with an interesting premise with some pretty funny moments and even moving at times. The three stars are very fun to watch. This is available on Amazon Prime and Instant Netflix.
Bonefish and Barracuda (1955): This is my short film for the week. Peter Roberts narrates this one where we see a couple of fisherman at work. I recorded this one on TCM and might be of interesting to people who love fishing and the early black and white photography at the Bahamas location.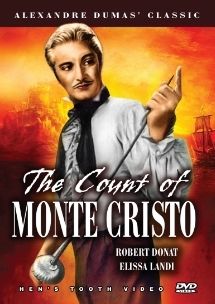 The Count of Monte Cristo (1934): Rowland V. Lee directed this film based on the novel by Alexandre Dumas who is more known for THE THREE MUSKETEERS. Most people will have probably heard of the version from 2002 which I have not seen but will at some point. Robert Donat stars as Edmond Dantes who is imprisoned when all he did was deliver a message from Napoleon and is put in prison with no trial. After twenty years, he is able to escape from prison with the help of Abbe Faria who leaves him the treasure of Monte Cristo. The escape scene was pretty well done and similar to the events of the only possible escape from Alcatraz. When out of prison, Dantes becomes the title character looking to take revenge on those who framed him and reconnect with his former love Mercdes, played by Elissa Landi. Louis Calhern and Sidney Blackmer co-star in this film. This was a pretty good adaptation of the classic novel with good performances and well-written characters.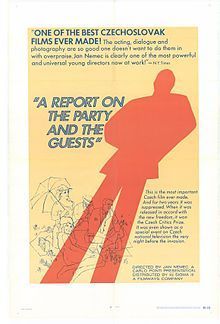 A Report on the Party and the Guests (1966): This is my Czechoslovakian film for the week. Jan Nemec directed this surrealistic film. A group of adult friends are out on a picnic and encounter a group of men who commandeer them to a small clearing. This group is lead by a man named Rudolf who sets the rules of "the game" where the adults seem inclined to follow. The guests enjoy some aspects of the game but others do not want to be there which is not acceptable. This is a statement towards communism and human nature. This was very controversial within its country. This is a must for foreign film buffs and those who enjoy the strange world of Czechoslovakian cinema.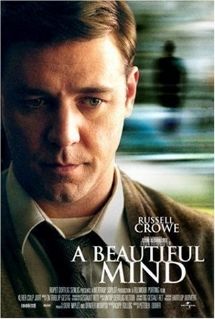 A Beautiful Mind (2001): This is part two of my two-part Jennifer Connelly series. Ron Howard directed this biopic on the Nobel prize winning mathematician John Nash, played very well by Russell Crowe. This movie takes a look at him in college where he is clearly very intelligent but socially inept. His genius gets him recruited by a secret agency where he is to decipher codes but begins to struggle with his well being and his marriage with his wife Alicia, played by Connelly. Ed Harris, Christopher Plummer, Paul Bettany, Adam Goldberg, Josh Lucas, Anthony Rapp, Judd Hirsch, and many others co-star in this film. This is a very compelling film and one that I don't want to really go into much more detail with seeing as I could give it away. Howard does a great job with this film as well as everyone around him.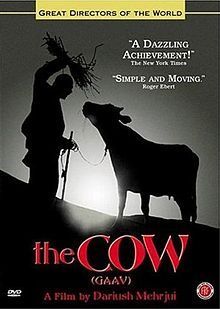 The Cow (1969): This is my Iranian film for the week which was directed and co-wrote by Dariush Mehrjui. This story centers around a man named Masht who lives in remote Iranian village. He has a cow that is very important to him to the point that the cow is like a son to him. When leaving, his cow dies and with the way everyone knows each other, fellow villagers decide to hide the cow and tell Masht that the cow ran away. This devastates him to no end where he begins residing in the barn and slowly develops tendencies of a cow like eating hay. This is a simplistic story but still very significant. I do believe the cow is more highly looked upon in countries like Iran more than us Americans and really makes you feel for this man who lost what is more important to him and the village trying to do what they feel is best. This is not a very upbeat film but still a really good watch if you appreciate the foreign cinema and not laugh at the idea of a man devastated upon the loss of a cow. This is available on Amazon Prime.
The Clock (1945): Vincente Minnelli directed this love story. Robert Walker stars as a soldier named Joe Allen who is on a two day leave and decides to check out New York. When getting there he meets Alice, played by Judy Garland, who agrees to give him a tour of New York and against the advice of her best friend, she decides to see him further. In this short time they have together, they fall in love and decide to get married before Joe must leave again. They find that getting married within 48 hours is not the easiest thing in the world. This is a pretty simple love story with two good characters and with the leads working very well together. James Gleason and Keenan Wynn co-star in this film. This is the first movie where Garland does not have a musical number but showed she can still act and did not have another non-singing film until the 1961 film JUDGMENT AT NUREMBERG. This is an overlooked film from the era but deserves a view.
Labor Day (2013): I end the week with this love story. Jason Reitman directed this film based on the novel by Joyce Maynard. Kate Winslet stars as depressed single mother Adele who along with her son Henry, played by Gattlin Griffith, take in a wounded escaped convict named Frank. They are reluctant at first to keep Frank after learning of his fugitive status but become intrigued when he appears to be a decent man. Adele and Frank slowly form a relationship but know how things will be complicated with the police after him. Tobey Maguire, Clark Gregg, James Van Der Beek, J.K. Simmons, and many others have parts in this film. This is not really for everyone but I thought is was a pretty well done love story with all three of the leads doing a very good job. It plays a lot upon emotions and would be perfect for a girls night or a date night. This is available on Instant Netflix.
Well, that is it for the week. Tell me what you like and dislike and stay tuned for next week which so far includes Steve Carell, Martin Scorsese, Amy Adams, James Spader, Barbra Streisand, Kurt Russell, and many others.