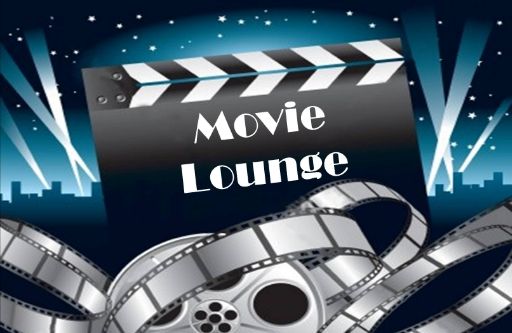 Welcome to the 496th Edition of my series. Next week is my birthday so I look forward to having a great weekend. I finished up the Netflix series DAREDEVIL which I thought was a very good adult oriented superhero series. Nothing much else is happening so I'll just get on with my selections.
Kenny and Company (1976): Don Coscarelli wrote and directed this coming of age film. Dan McCann plays the title character who is dealing with that mid-age of his childhood at age 12. He is the typical 12 year old dealing with things like bullies and a first crush as well as mischievous childhood activities. This was a pretty realistic look at growing up in the 70s which of course I did not do but have read that a lot of people from this era relate a lot to this movie. This is one that that family can watch and enjoy. I have heard that it is hard to obtain a copy but it is available on DVD through Netflix. This is an early one for Coscarelli and a good start to his career.
Foxcatcher (2014): This is part one of a two-part series for both Steve Carell and Mark Ruffalo. Bennett Miller directed this film based on a true story that I was somewhat aware of after reading the autobiography of Kurt Angle who spoke some about what happened. Mark Ruffalo and Channing Tatum star as championship wrestling brothers David and Mark Schultz. Carell co-stars as the eccentric millionaire Jan Du Pont who decides to recruit these brothers to train for the 1988 Seoul Olympics. Greed and betrayal lead up to tragedy but won't go into it for those who do not know the situation. Sienna Miller and Vanessa Redgrave co-star in this film. Carell plays a darker role than usual and does a good job outside his comfort zone. This was a very well done film dealing with a real-life tragedy.
The Screwy Truant (1945): This is my animated short for the week. This was directed by Tex Avery and the character Screwy the Squirrel that only appears a handful in the 40s. In this one, he is skipping school to go fishing and must avoid the truant officer which is a dog. This was a rather interesting character starting with the name and the violent nature of these. These are a must for classic animation buffs.
Public Speaking (2010): This is my documentary for the week which was directed by Martin Scorsese. This is a documentary featuring writer Fran Lebowitz and her views toward life and society. Much of this is her reflecting on her life in New York and holds nothing back in her thoughts. There are also archival footage of other interviews she has had. I really knew nothing about her coming into this and find she is a pretty amusing person. I always like the versatility on Scorsese's films and this was a really good entry. This was an HBO documentary and worth a look.
Hell's Angels (1930): This title is likely familiar to some and probably heard of it through the movie THE AVIATOR. A part of that movie was the making of this one which Howard Hughes directed. It shows his determination and his willingness to make it look as real as possible. It was also shot as a silent film in the beginning but when Hughes learned about talkies, he wanted to accommodate to new thing. This takes place during WWI and takes a look at three friends from Oxford. Ben Lyon and James Hall star as brothers Monte and Roy Rutledge and John Darrow stars as their friend Karl Armstedt. When the war is coming around, Karl must join the German side. Jean Harlow also co-stars in this film. Most of this focuses on the brothers and the effects it has on the brothers. This is a pretty compelling film and still stands today. It also has a great action sequence near the end. At the time, this was the most expensive movie ever made. This would be a good double feature to watch alongside THE AVIATOR.
Trouble With the Curve (2012): This is part one of a two-part Amy Adams series. Robert Lorenz directed this baseball film that takes a look at the scouting element. Clint Eastwood stars as Gus who has been a baseball scout for many years but is struggling with the new times and with his failing health like his eyesight. He goes on a scouting to prove himself along with his daughter Mickey, played by Adams. Justin Timberlake co-stars as Johnny who is a former player turned scout for another team for forms a friendship and even a love interest with Mickey. Joe Massengill makes his film debut as Bo Gentry who is the minor league player that everyone was looking at but that Gus did not want when seeing flaws from him. John Goodman, Ed Lauter, Bob Gunton, Matthew Lillard, Robert Patrick, and any others co-star in this film. A lot of this focuses on the troubled father and daughter relationship with Eastwood and Adams. It also focuses a lot on how technology is not everything when measuring a player as well as how talent can be found in the most unexpected places. This was a pretty decent movie which features baseball but is more of a movie on a troubled father/daughter relationship and an homage to the world of scouting.
Gaslight (1940): Notice the year of this movie and note that the version with Ingrid Bergman was 1944 and that this is the British version as opposed to the American version being the 1944 version. Thorold Dickinson directed this film based on the play by Patrick Hamilton. Diana Wynyard stars as Bella Mallen who along with her husband Paul, played by Anton Walbrook, move into a home where a murder takes place 12 years earlier. Bella is lead to believe she is very forgetful and slowly sees the deception in her husband and that there could be darker secrets. This is the lesser known version as I did not know this existed until I got it from the library. This is still a very atmospheric and creepy tale with good performances. I'll be looking into the American version which is considered a classic but make no mistake, this one is amore overlooked classic.
Sex, Lies, and Videotape (1989): Steven Soderbergh wrote and directed this film. Andie MacDowell stars as Ann, whose husband John, played by Peter Gallagher, is having an affair with her sister Cynthia, played by Laura San Giacomo. John's old friend Graham shows up and Ann becomes rather fascinated of his unusual fetish of interviewing women on film. This movie is mostly driven by the characters and the dialogue. It creates a great tension with all the characters. It is hard to put this one in words but is some really good work from Soderbergh, and possibly his best.
Up the Sandbox (1972): Irvin Kershner directed this comedy based on the novel by Anne Richardson Roiphe. Barbra Streisand stars as Margaret Reynolds who is a young mother with a child on the way. She also begins to feel neglected by her husband Paul, played by David Selby. She begins to go into an outrageous fantasy world like having her mom trying to break into her home, joining terrorists to bomb the Statue of Liberty, and even joining Fidel Castro. Paul Benedict and Stockard Channing co-star in this film. This is something I had not heard of until I found it at the library but it looked interesting to me. Streisand was very funny in her fantasy sequences. This is a rather overlooked comedy and hope to get it on the radar with this one.
Big Trouble in Little China (1986): I end the week with this John Carpenter film. Kurt Russell stars as Jack Burton who is a truck driver and along with his friend Wang Chi, played by Dennis Dun, pick up Wang's fiancee from the airport only to learn she has been kidnapped. Soon, they encounter evil sorcerer David Lo Pan, played by James Hong, and learn that he must marry a woman with green eyes to end a curse put on himself. Kim Cattrall co-stars as Gracie who is an attorney who goes along for the adventure into a strange world in Chinatown full of sorcerers and some monsters. This is a really fun action film that does a good job of combining action, comedy, and fantasy. This classic 80s film is available on Instant Netflix.
Well, that is it for this week. Tell me what you like and dislike and stay tuned for next week which so far includes Scarlett Johannson, Julianne Moore, more Amy Adams, Jean-Luc Godard, Fritz Lang, and many others.