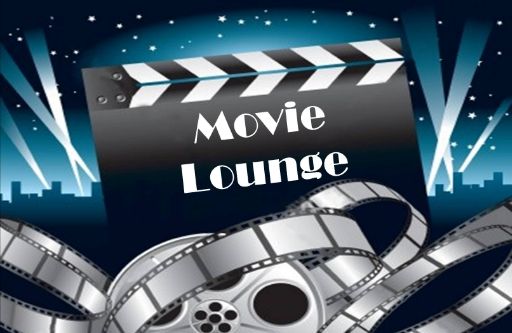 Welcome to the 498th Edition of my series. We are getting close to that 500th Edition which I am probably more shocked than anyone that I stuck something like this out but it is what I love to do each week. I don't have a lot to say this week so let's get to the selections.
I am Bruce Lee (2012): I start the week out with this documentary and is one of my two documentaries for the week. This one was written and directed by Pete McCormack which takes a look at martial arts legend Bruce Lee which takes a look at his life, his death, but mostly his legacy and his inspiration to others. His wife and daughter are two of the people who are reflecting on him. The others are people in martial arts, actors, athletes, and many others. This includes NBA star Kobe Bryant, actress/fighter Gina Carano, boxer Ray Mancini, actor Ed O'Neill, actor Manny Pacquiano, actor/boxer Mickey Rourke, Black Eyed Peas member Taboo, actor/martial artist Bob Wall, UFC president Dana White, among others. I never knew about O'Neill's background in martial arts. White and others talk about how he is the pioneer of the mixed martial arts. They also take a look at the actors he trained like Steve McQueen, Kareem Abdul-Jabbar, James Coburn, and many others. This documentary was pretty inspiring and informative.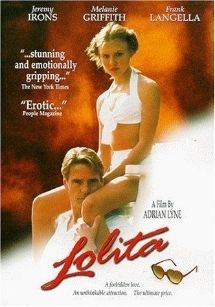 Lolita (1997): This is my remake for the week. Adrian Lyne directed this remake to the 1962 film by Stanley Kubrick and based on the novel by Vladimir Nabokov. Jeremy Irons stars as Professor Humbert Humbert, yes that is his name, who rents a room from Charlotte Haze, played by Melanie Griffith, and immediately takes notice and becomes very attracted to her 14 year old daughter Delores, played by Dominique Swain. He decides to marry Charlotte in order to get closer to Delores and when tragedy strikes he has Delores to himself where they form a very unusual relationship. Frank Langella co-stars as Quilty who has his own ill intentions. This was a very controversial and provocative film that takes it to a new level in that regard from the original. I like both versions but in the end, I enjoy this one more. The part I like more on the older version is with Shelley Winters and Peter Sellers. I like that this movie goes briefly into a backstory with Humbert that explains his obsession some. Swain is great as the title character. A reviewer made a very interesting remark saying how with the direction how we are forced to see through the eyes of Humbert making us co-conspirators of his crime which is sadly rather accurate. Both versions hold their own and could make a really good double feature.
For the Bible Tells Me So (2007): This is my second documentary for the week which was directed by Daniel Karslake. This takes a look at the religious community along with homosexuality. Part of it is the discussion of scripture and the possible meaning in the bible. Part of this documentary takes a look at families who are very religious and then have a child come out of the closet where the parents discuss the adjustment they have had to make and rethink what they have in the past. It also takes a look at places who have a so-called cure for people being gay. It was good to see even priests saying how we misinterpret the bible a lot especially when it comes to homosexuality. This is a very moving documentary and believe that we should all be watching this movie. For many, it took having someone in the family to realize that we are no different so take a look at this film and don't wait for a family member to come out before you have to consider your thoughts on homosexuality. This is available on Instant Netflix.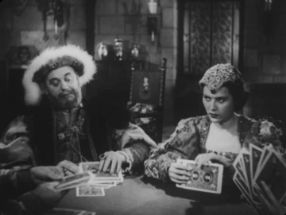 Don't Play Bridge With Your Wife (1933): This is one of two short films for the week. This shows three different ages of people playing the card game Bridge which I admit I never learned. The first is a group of prehistoric people where if I'm not mistaken, they are speaking Pig Latin. The next segment involved Henry VIII playing Bridge with his wife Anne Boleyn sitting with him. The next segment is in the 20th century. In the first two segments, the wife hits the husband over the head and I guess that is why Henry VIII had Anne beheaded although I'll make a spoiler and say they do not show her getting beheaded. The last one is more refined. It was kind of amusing at times though all over the place most of it. Worth a few minutes to give a look into the world of older short films.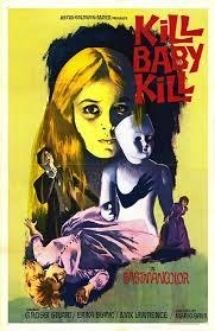 Kill Baby, Kill (1966): This is my Giallo film for the week which describes Italian horror. Mario Bava directed this ghost story. Giacomo Rossi Stuart stars as Dr. Paul Eswai who is being brought to a small village to investigate the mysterious death of a woman among many other deaths. Through his investigation, he finds that it is the ghost of a teenager named Melissa exacting revenge on the community on what happened to her. This was a pretty creepy film in the tradition of Italian horror. It had a very atmospheric feel with really good special effects even for the modern day. Horror fans should really check this out and take a look at these Italian films. This is available on Instant Netflix.
Go Down, Death (1944): I found this one at the library for the Spencer Williams boxed set which is a set of early black films which would be quite racist by today's standards. Williams is likely most know for playing Andy on AMOS AND ANDY. On this one, a local bar owner tries to make the new preacher look bad by showing him drinking with women who have bad reputations. The owner's adopted mother does not believe her son and looks to help the preacher prove his innocence. The ending is just weird having visions of a devilish person. This is more for historical purposes but is very outdated with a very clear low budget.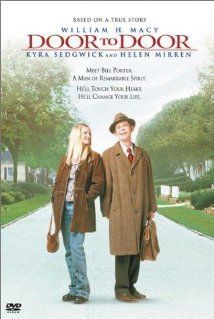 Door to Door (2002): This is my tv movie for the week which is based on a true story. Williams H. Macy stars as Bill Porter who has Cerebral Palsy and is determined to make it as a salesman despite his disability. He soon shows that he has what it takes and documents his hard work and the people he touched in his career. It also shows his stubbornness where he was not one to accept help or handouts. Kyra Sedgwick, Kathy Baker, and Helen Mirren all co-star in this tv movie. Macy put on a great performance as Porter and also co-wrote it. This is a very inspirational movie with good performances that is really watchable for the family.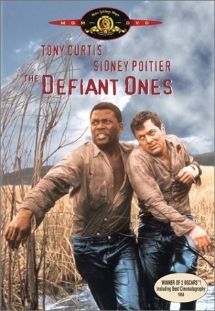 The Defiant Ones (1958): Stanley Kramer directed this film which stars Tony Curtis and Sidney Poitier as escaped convicts John and Noah. They do not like each other, some of which due to racial differences but must work together to be successful. In their attempts to get away, they encounter a home with a single mother, played by Cara Williams, who helps them get unchained. She forms a relationship with John but sets Noah up for a trap where John must decide which is more important. Theodore Bikel, Lon Chaney Jr., Claude Akins, Barry Switzer, and many others co-star in this film. This was a very good statement towards racism which was really big at the time. Curtis and Poitier worked very well showing the tension and slowly forming a respect for one another. When I first saw the title, I though war movie but I was very wrong and glad I was wrong. This is a well-done film driven by characters.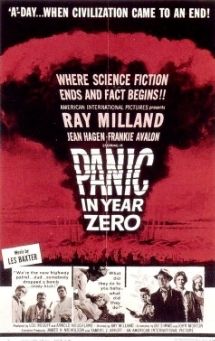 Panic in Year Zero (1962): This is my apocalyptic film for the week. Ray Milland directed this movie where he stars as Harry where along with his family he must deal with the aftermath of a nuclear attack. He must fight to survive where nothing is the same and puts aside his humanity ideals for his family's survival. Jean Hagen plays Harry's concerned wife Ann and Frankie Avalon and Mary Mitchel starring as their kids. This is actually a pretty decent sci-fi movie with Ray Milland doing a great job as the father trying to hold it together and Avalon showing his acting abilities. It is a pretty effective low-budget movie that is really more dealing with the mood and tension of a tragic event.
Get a Horse (2013): I end with this Disney short which features stars Mickey Mouse. It is a rather clever animation short which combines old footage with a more modern day animation. Other characters include Minnie Mouse as well classic characters of Horace Horsecollar and Clarabelle Cow. They must deal with classic Disney villain Peg-Leg Pete. Animation buffs should really check this out.
Well, that is it for this week but I did return with my segment Double Feature at the House of Callies so keep on reading. Tell me what you like and dislike and stay tuned for next week which includes Michael Cera, Robert Downey Jr., Judi Dench, Gerard Butler, Chow Yun-Fat, and many others.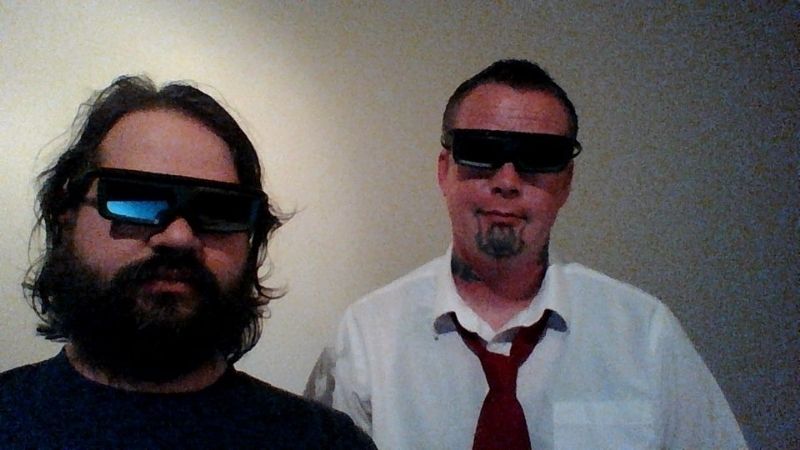 DOUBLE FEATURE AT THE HOUSE OF CALLIES
Basquiat (1996): I return to Chris's house and he takes a break from corrupting my mind to bring me this biopic of an 80s artist. Jeffrey Wright stars as Jean Michel Basquiat who starts out at a street artist in Thompkins State Park in New York and is discovered by Andy Warhol, played by singer David Bowie. In his rise comes fame, more money, but also drugs. Gary Oldman co-stars as fellow artist Albert Milo and is renamed from the actual director of the movie Julian Schnabel. Michael Wincott, Claire Forlani, Dennis Hopper, Christopher Walken, Willem Dafoe, Parker Posey, Courtney Love, and Tatum O'Neal. Courtney Love's character is named Big Pink but Chris informs me that person is based on singer Madonna. This is a pretty compelling biopic with very good performances, especially Wright as Basquiat. Bowie also played Warhol very well. This is available on Instant Netflix.
Guardians of the Galaxy (2014): I actually asked for this one. This is one I had not seen but was aware that Chris has the 3D Blu-Ray of this to go along with his 3D tv so out came the 3D glasses. James Gunn directed this superhero film. Chris Pratt stars as intergalactic outlaw Peter Quill who steals an orb from Ronan the Accuser, played by Lee Pace, and becomes hunted for it. He must stop Ronan and forms an unlikely team consisting of a green skinned assassin named Gamora, played by Zoe Saldona, unlikely bounty hunters in Rocket the Raccoon, voiced by Bradley Cooper, and Groot, voiced by Vin Diesel, which is a walking tree. Also on the team is Drax who is a muscle man and not sure what he is referred to but is played by former WWE wrestler Dave Bautista and really showed some acting muscle in this one. It is up to these criminals to save the world. Michael Rooker, Benicio Del Toro, Djimon Hounsou, John C. Reilly, Benicio Del Toro, and many others co-star in this film. This is a really good blend of sci-fi, action, and humor. It also has a very good soundtrack. Everyone was pretty funny in this film especially Bradley Cooper in his portrayal of the gun-toting Rocket Raccoon. It is also a really good 3D watch with some of the special effects in this movie. Also, continue to watch for the closing scene which will be loved by those who are into movies of the 80s.
It was good to go from an honest biopic to a fun superhero film. We also inadvertingly did a Benicio Del Toro double feature. I will see you all next week.