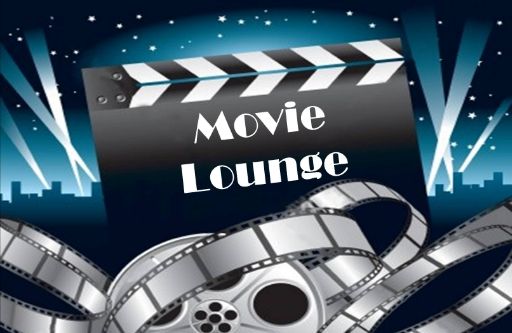 Welcome to the 504th edition of my series. Not a lot going on in my life right now worth sharing so I'll just get onto my selections.
The Theory of Everything (2014): I start the week with this biopic on physicist Stephen Hawking and focuses on his marriage to Jane Wilde and his descent into ALS which is also known as Lou Gehrig's disease. Eddie Redmayne stars as the famed physicist who we first see studying at Cambridge University where he meets and falls in love with Jane, played by Felicity Jones. He is given the time of two years to live but we all know that did not happen as he still works for the University of Cambridge and is now in a wheelchair and is able to communicates using a speech-generating device. David Thewlis, Emily Watson, Charlie Cox, and many others co-star in this film. Redmayne plays Hawking to perfection and is good to have a look at Hawking at a younger time in his life. I don't want to give any more away to just take a look at it.
Pretty in Pink (1986): Only I would go from a Stephen Hawking film to the Brat Pack. This is part one of a two-part Harry Dean Stanton series. Howard Deutch directed this film which John Hughes wrote. Molly Ringwald stars as Andie who is a a not-so-popular girls in high school due to things like not being from a wealthy family and her clothing style which she creates through the things she gets at a thrift shop. Her best friends have been Iona, played by Annie Potts, and Duckie, played by Jon Cryer. Duckie is also a very unique person and never has any friends himself. While he is a friend to Andie, he also has a crush on her and things change when she meets Blane, played by Andrew McCarthy, who is one of the rich and popular guys where both people's friends advise against the relationship. James Spader co-stars as the spoiled rich kid who tries, at least in the beginning, to make advances towards Andie while she shows that money is not everything. Stanton co-stars as Andie's single father who is in many ways parented by his daughter who has her head on more straight. Kate Vernon, Andrew Dice Clay, Gina Gershon, Maggie Roswell, Dweezil Zappa, Kristy Swanson and many others have parts in this 80s iconic comedy. It reminded me of how ridiculous "popularity" is growing up. This is a very fun 80s comedy with good characters and has a really good ending in my opinion.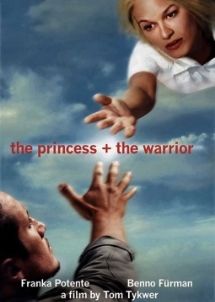 The Princess and the Warrior (2000): This is my German film for the week written and directed by Tom Tykwer. Franka Potente stars as Sissi who is a nurse at an insane asylum. An near-fatal accident happens where a petty criminal named Bodo, played by Benno Furmann, comes to her aid and manages to save her life. He does not stick around to be thanked but she starts to obsess over the possibility he is the man of her dreams. She tries to track him down and does but he rejects her advances. This is a follow-up to Tykwer's RUN LOLA RUN also starring Potente. This does not match that film but still interested me. It is a rather surreal film at times and an interesting kind of love story with good performances from the leads that keep the rather slow-paced film moving. This is not something everyone will like but does have its audience.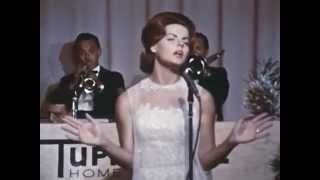 The Wonderful World of Tupperware (1959): This is my short film for the week which came from TCM's "Underground Shorts". The first part of this was how they make Tupperware which I'll venture to say was just getting on the rise. The last part of it was one of those parties that are quite popular today where singer Anita Bryant and even has a musical number. It is called "underground" for a reason. The first part was meant to be educational and the last 10 minutes or so were quite entertaining.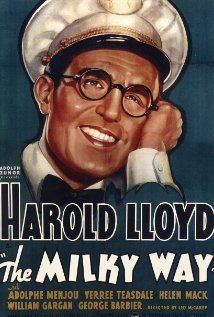 The Milky Way (1936): Leo McCarey directed this comedy which stars Harold Lloyd. For those who don't know, Lloyd is referred to as "The Third Genius" referring to his silent comedies where he is the more unknown silent comedian than Charlie Chaplin or Buster Keaton. From what I understand, he was just as successful in the era as those two and maybe made a more successful transition to talkies than the other two. At least moreso than Keaon and Chaplin continued to do silents with some decent talkies. This movie is one of his talkies. He stars as struggling milkman Burleigh Sullivan who has an encounter with the boxing champion and in the process somehow knocks him out. The fighter's manager decides to exploit him by building up his reputation in fixed fights, then have the champ beat him. Lloyd does some very good physical comedy and shows that he can talk as well which is something many of the silent era could not do and never made the transition. This is a pretty good boxing comedy and deserves a look especially fans of this era people who only know Chaplin and Keaton should really take a look at this guy.
Sisters (1973): A young Brian De Palma wrote and directed this psychological horror movie. Margot Kidder stars as Danielle who is a model living in Staten Island. A murder is witnessed in her apartment by a reporter named Grace and when reporting to the police, they do not believe her. She hires a private detective, played by Charles Durning, to help find the truth. The investigation leads into some very dark secrets. This has some really good imagery and performances. This is one that requires full attention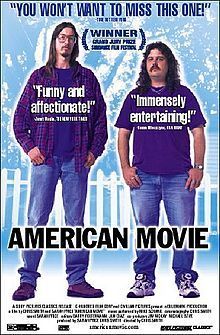 American Movie (1999): This is my documentary for the week. This features aspiring filmmaker and Milwaukee man Mark Borchardt who is determined to make a horror film no matter what it takes. He uses family members, local theater actors, slacker friends, and tries to get a loan from his fairly wealthy uncle. This documents the struggles in having this movie made. This has some pretty funny and even sad moments and in the end is very entertaining. This is available on the app Crackle which is an app that shows free movies. I am sure that many independent filmmakers can relate to this one.
The Battle Wizard (1977): This is my martial arts film for the week which I found on the El Ray network. Danny Lee stars as a prince who has no interest in martial arts. He meets a couple cute but tough girls. One is resourceful with snakes and the other is a masked woman who vows to either kill or marry the first person who sees her unmasked. It is a fun one filled with silly visual effects, costumes, amusing monsters, and even has lasers. At one point, Danny Lee is breathing fire. Fans of this genre much check this one out.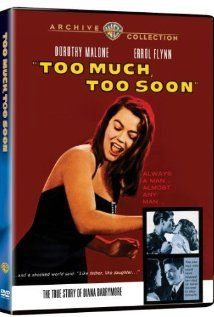 Too Much, Too Soon (1958): I decided on another biopic for the week which takes part within the film industry. Some of this will be a bit of an education on the Barrymore family. This is based on the autobiography by Diana Barrymore, played by Dorothy Malone. Just about everybody knows the name of Drew Barrymore but some may not be aware that she is about the 4th generation of a family of actors. Diana would be the aunt of Drew and her father was the famous John Barrymore, played by Errol Flynn who actually does pretty good. This movie's main focus is on the relationship of Diana and John Barrymore. Growing up she never saw much of her father with his career and drinking problems. She decided she wanted to get to know him and moved to L.A. and tried to break into acting. She does not go onto having the same success of her father but following in her father's footsteps in terms of drinking. There was brief mention of John's brother Lionel who was just successful and most known for being Mr. Potter in IT'S A WONDERFUL LIFE. They have another sibling named Ethel which was never mentioned and John Barrymore has another son John Barrymore Jr. who was never mentioned and the father of Drew. He also had a very unsuccessful acting career starring in many forgettable films. He went by the name John Drew Barrymore and Drew is the maiden name of his grandmother. This by no means was anything great but was still watchable especially with Flynn who was actually a friend of John Barrymore. I found this on TCM and decided to record this on my DVR out of curiosity. I believe it's pretty hard to find but maybe check it out if you find it on TCM.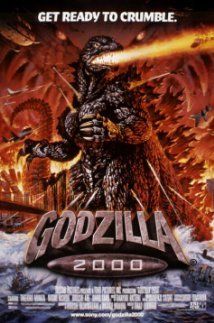 Godzilla 2000 (1999): I end the week with this Japanese creature feature and one where the icon returns to Japan after wreaking havoc in the United States in the 1998 movie that did not go over so well. In this one, he must battle a UFO which can turn itself into a Kaiju named Orga where they meet up in a final showdown after Godzilla must defy the humans trying to destroy him. There was also a rather amusing father and daughter combo who liked to study things like Godzilla and felt it was best to keep him alive. This is also available on Crackle.
Well, that is all for this week. Tell me what you like and dislike and stay tune for next week which so far includes Morgan Freeman, Christina Ricci, Emily Blunt, Roman Polanski, Bette Davis, and many others.