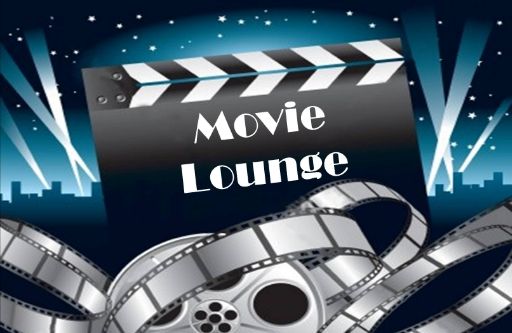 Welcome to the 505th Edition of my series. Yesterday was a rather adventurous day and went on my first canoeing trip. I admit that it's not exactly my think but glad that I got talked into doing it. Not much else happening right now so I'll just get on with my selections.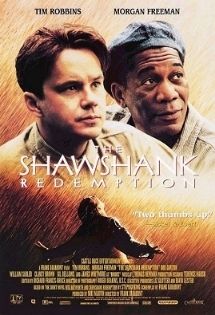 The Shawshank Redemption (1994): I start the week out with this prison film. Frank Darabont directed this film based on the novel by Stephen King who shows that he can write a good drama just as well as the horror he is known for. Tim Robbins stars as Andy Dufresne who is a successful banker and is framed the the murder of his wife and lover. He ends up in Shawshank prison, where one would think be the last place he would fit in but slowly earns the respect of his fellow prisoners. Morgan Freeman co-stars as Red who is known as the prison entrepreneur and forms a friendship with Andy. Bob Gunton, Clancy Brown, William Sadler, Gil Bellows, James Whitmore, David Proval, Jude Cicconlella, Brian Libby, Jeffrey DeMunn, and many others co-star in this film. For being a prison movie, this is surprisingly rather inspirational. Robbins and Freeman work very well together in their friendship and Gunton is good as the corrupt warden. Freeman has named this as one of his favorites. It is one that was a modest hit at the box office but gained a big following afterwards.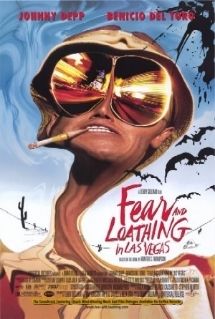 Fear and Loathing in Las Vegas (1998): This is part two of my two-part Harry Dean Stanton series where he has a cameo as a judge. I follow up with this film directed by Terry Gilliam which is based on the autobiographical novel by Hunter S. Thompson. Johnny Depp stars as Thompson though uses the alias Raoul Duke and Benicio Del Toro stars as his attorney Dr. Gonzo. They go on a psychedelic road trip through Western America in search of the American dream and helped by the drugs and alcohol. There are many cameos including Tobey Maguire, Ellen Barkin, Gary Busey, Katherine Helmond, Michael Jeter, Mark Harmon, Penn Jillette, Craig Bierko, Lyle Lovett, Flea, Lorraine Newman, Harry Dean Stanton, Tim Thomerson, Cameron Diaz, Steve Schirrippa, Verne Troyer, Christopher Meloni, and Christina Ricci. It would be hard to really explain this movie but always have a lot of fun in this one. Depp and Del Toro made a very good team and delivered a lot of laughs.
Your Sister's Sister (2011): Lynn Shelton wrote and directed this comedy/drama. Mark Duplass stars as Jack who has just lost his brother and his friend Iris, played by Emily Blunt, allows him to stay at her family cabin. Neither one of them know that Iris' sister Hannah, played by Rosemary DeWitt, is already staying there going through a break-up. At this time, it is just Jack and Hannah who get to talking and drinking and end up having sex. The next day, iris ends up at the door where they try to keep secret what happened and deal with the aftermath. This movie is mostly driven by the three characters who all give good performances. It is a mostly unpredictable film as well. I think I have given enough information. It is a good independent film to support and is available on Instant Netflix.
Beach Picnic (1939): This is my animated Disney short for the week which features Donald Duck and Pluto. They are at a beach where Donald notices Pluto and decides to torment him while dealing with his own issue of having ants steal his food. This has some pretty funny moments like scenes with the ants. Both characters have had better but this is still worth a look.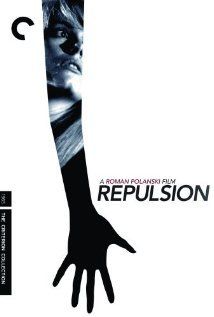 Repulsion (1965): Roman Polanski directed and co-wrote this psychological thriller. Catherine Deneuve stars as Carol who shares and apartment with her older sister Helen, played by Yvonne Furneaux. She is a rather passive person and has a jealousy toward Helen's boyfriend Michael, played by Ian Hendry. Helen and Michael go on a vacation together and Carol has a hard time on her own. She mostly locks herself in the apartment and her mental state deteriorates into hallucinations, then into madness. This is one that requires full attention. Deneuve carries this very well with her performance and Polanski's great direction. This is a pretty disturbing and not for everyone but fans of this genre will love it.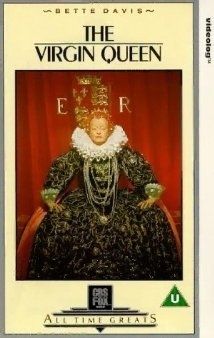 The Virgin Queen (1955): Now I turn to the world of royalty. Many when they think Elizabeth I portrays, know the modern ones like Cate Blanchett, Helen Mirren, and Dame Judi Dench but many do not know of Bette Davis who portrayed the queen with the title nickname which is her second portrayal. This one focuses on her relationship with Sir Walter Raleigh, played by Richard Todd, who wins over Elizabeth who is looking for a ship to sail and make a name for England. They both have feelings for each other but Raleigh falls in love with the young ward of the court Beth, played by Joan Collins, much to the dismay of Elizabeth. This compromises Raleigh's vision. I really thought Bette Davis had a very good look for the role and did a good job of making her look believable as the queen.
Super (2010): James Gunn wrote and directed this superhero comedy. Rainn Wilson stars as Frank Darbo who works as a fry cook. His wife Sarah, played by Liv Tyler, leaves him and falls in with drug dealer Jacques, played by Kevin Bacon. He is trying to get the cops to believe him that she was kidnapped and they come to the conclusion that she left him. When he is at home watching the Christian TV network, he sees a superhero named the Holy Avenger, played by Nathan Fillion, who inspires him to become a superhero developing the name of the Crimson Bolt. When doing superhero research, he goes into a comic store and meets Libby, played by Ellen Page, who is an employee. When she realizes he is the Crimson Bolt she decides to put together her own outfit and become Boltie. Michael Rooker, Linda Cardellini co-star in this film. Rob Zombie is the voice of God at one point and even Lloyd Kaufman has a bit part. This came out the same year as KICK-ASS and I'm not sure which one came first. They both have a similar theme but do not believe they ripped each other off. They each have their own image. Wilson and Page make a very fun team who go about their work very violently and love Page's portrayal of the sidekick. I say just watch a double feature of the two films mentioned and both will give laughter.
The Hitch-Hiker (1953): This is my film noir for the week which was directed and co-wrote by Ida Lupino. Edmond O'Brien and Frank Lovejoy star as fisherman friends Roy and Gilbert who pick up a hitch-hiker and will likely never do it again if they survive the one they have. William Talman plays the psychotic Emmett Myers who is on the run and puts Roy and Gilbert at his mercy to evade authorities and assures them he will kill them when it is over. This is a pretty well done low-budget film that has a good and creepy feel to it. I usually favor this genre in this era.
Oliver! (1968): This is my musical for the week and one of my favorites. This is based on the classic story by Charles Dickens, then made into a musical by Lionel Bart. Mark Lester stars as Oliver Twist who stays in an orphanage but things change when on a dare, he asks for more of the gruel. He gets sold to an undertaker family but escapes from there before being taken in by Fagin, played by Ron Moody, who takes children in and teaches them how to be pickpockets. Oliver Reed, Shani Wallis, Harry Secombe, Jack Wild, and many others co-star in this film. I always like how dark this musical is, especially when it comes to Reed's character Bill Sykes who is a villain to the core and the character I would be going for but have unfortunately had two unsuccessful auditions for the show. This has a really good story and some good musical numbers. This is a very good adaptation of the story.
Kung Fury (2015): I end the week with this new cult hit. Chris turned me onto this one and showed me the music video of TRUE SURVIVOR by none other than David Hasselhoff. This was funded by a Kickstarter project and was written and directed by David Sandberg who also stars as Kung Fury. He is a martial artist cop from the 80s who goes back in time to kill Adolf Hitler who is also a martial artist. It is really hard to put this into words. It is an homage to the 80s. It has some great cheesy effects and an interesting way of doing time travel that first got him sent to a much older era but got him some allies. David Hasselhoff has a cameo and a very entertaining song for the soundtrack. This is a 30 minute movie which is available on Youtube. I found this on the El Rey network which also interviewed David Sandberg some. I had a rather unpleasant encounter with the Hoff in 2009 but for this am willing to put that aside to really enjoy this work of art that entertained me to no end with the cheesy effects, dinosaurs that shoot lazers, hot prehistoric women, and so much more.
Well, that is it for this week. Tell me what you like and dislike and stay tuned for next week which so far includes Federico Fellini, Alan Ladd, Christian Bale, and many others.