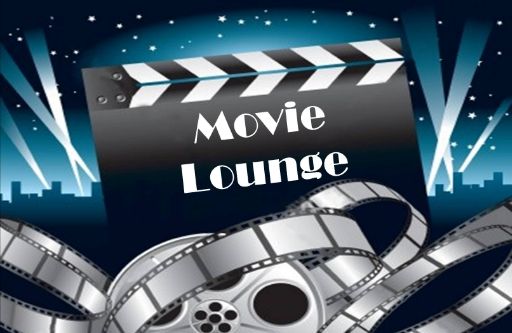 Welcome to the 509th Edition of my series. The fake season of the NFL has begun so that is a start but I'm more looking forward to the regular season. Other than that, not much else happening so I'll just get on with my selections.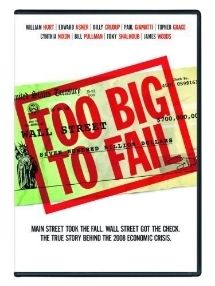 Too Big to Fail (2011): I start the week out with this HBO movie. Curtis Hanson directed this political movie based on the book by Andrew Ross Sorkin. This takes place during the 2008 financial meltdown and centers around U.S. Treasury Secretary Henry Paulson, played by William Hurt, and his efforts to avoid a horrific period. James Woods also stars as Richard Fuld who is CEO of Lehman Brothers and trying to make an external investment involving attempts to save the economy. John Heard, Topher Grace, Cynthia Nixon, Kathy Baker, Edward Asner, Paul Giamatti, Billy Crudup, Joey Slotnick, Bill Pullman, Evan Handler, Tony Shalhoub, Matthew Modine, Amy Carlson, Dan Hedaya, and many others co-star in this tv movie. This is a pretty decent look at a rough time in our country and shows how corporate America is a pretty big part of our economy. This is available on HBO On-Demand and Amazon Prime.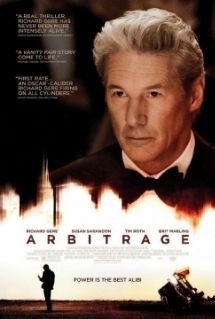 Arbitrage (2012): Nicholas Jarecki wrote and directed this thriller. Richard Gere stars as Robert Miller who is a successful business executive whose world crumbles around him when fraudulent activities begin to be exposed and must cover up something personal. Susan Sarandon co-stars as Robert's wife Ellen and Brit Marling plays their daughter Brooke who works under her father. Tim Roth co-stars as detective Michael Bryer who is very determined to expose the truth. Laetitia Casta, Nate Parker, Bruce Altman, Stuart Margolin, and many others co-star in this film. I believe that if I continue to talk about the film, I will give too much away. Gere does a great job as the business owner who tries to cover up everything hurting many others on the way. I also like how they portray his daughter where people who deal with her seem to think she is just a dumb blonde but shows they better not underestimate her. It also has a rather interesting message where when trying to cover up something that there are many things that they might not think through before doing it. This had a lot of suspense and was very well done in my opinion.
Jackie Brown (1997): Quentin Tarantino directed this film based on the novel RUM PUNCH by Elmore Leonard. Pam Grier stars as the title character I suppose in homage to Foxy Brown as the character in the novel was named Jackie Burke who is an airline attendant smuggling money from Mexico to Los Angeles and gets caught by agents Ray Nicolette and Mark Dargus, played by Michael Keaton and Michael Bowen, who find cocaine. They propose a deal with her to help bring down Ordell Robbie, played by Samuel L. Jackson, who is the main person they want. Ordell arranges Jackie's bail through bondsman Max Cherry, played by Robert Forster, with the intention to eliminate her. When this happens, Jackie teams with Max to steal from Ordell. Robert De Niro co-stars as Ordell's stoner friend Louis and Bridget Fonda plays Ordell's girlfriend Melanie whose feet are put to use many times in the film per Tarantino. Chris Tucker, Sid Haig, Tiny Lister, T'Keyah Crystal Kehmah, Hattie Wilson, and many others co-star in this crime comedy. I remember reading the book in high school and feel Tarantino did a good job adapting it with a little blaxploitation homage to it. This was Grier's first notable role in years and even for Forster who was in a slump at the time. I was always a fan of Leonard who I credit to getting me through reading assignments in high school as I was actually able to read his books and be entertained. Lots of great action, comedy, and twists. This is available on Instant Netflix and Amazon Prime.
Dry Wood (1973): This is my documentary short for the week directed by Les Blank. He takes a look at a black Creole group in Louisiana and exposes us to Zydeco music which is like a combination of blues, folk and Tex-Mex music. Blank is known for his documentaries and is thought to be one of the best documentary directors of all time and focuses a lot on American music. This had some very interesting moments like with the people and the music.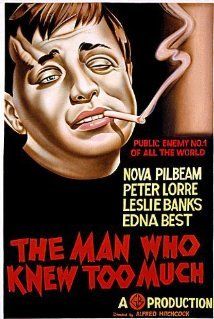 The Man Who Knew Too Much (1934): I now bring some early Alfred Hitchcock. Leslie Banks and Edna best star as married couple Lawrence and Jill who get word of an assassination and while dealing with that, they learn that their daughter Betty, played by Nova Pilbeam, has been kidnapped. They race to stop the kidnapping while also trying to find their daughter. I have always favored Hitchcock later work including the 1956 remake of this film but this is what got Hitchcock going and got things like bigger budgets to work with. Peter Lorre makes his English language debut and usually gets top billing like on DVDs since he is the most know now but does a good job in his supporting role. He does do well with the limited budget and is worth a look.
Singin' in the Rain (1952): This is my musical for the week based on the one from Nacio Herb Brown and Arthur Freed which is directed by Stanley Donen. Gene Kelly and Jean Hagen play silent film team Don Lockwood and Lina Lamont where they must also act like a couple even though they do not like each other very much. Their movie studio has just gotten word of the success of THE JAZZ SINGER and realize the talking pictures are of the future and look to make the transition. Debbie Reynolds co-stars as actress Kathy Selden who favors the stage but is open to the talking pictures and Don tries to help her into that while forming a relationship. One of the first things they find is that Lina's voice is just not one for film which is the difficulty of many actors of this era. Donald O'Connor is very amusing as Don's friend Cosmo Brown who writes the music and is hired by the studio to do that for the talkies. Cyd Charisse and Rita Moreno also have parts in the film. This is a really good look at the transition period of going from silent films to talkies. It also has some really good dance and song numbers including the title number. Years later, the title song would be used in the 1971 film A CLOCKWORK ORANGE in a very graphic way much to the dismay of Gene Kelly who apparently was very bitter towards Malcolm McDowell for singing that. I suppose those two movies would make a great double feature.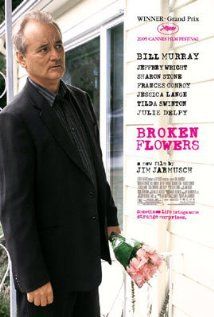 Broken Flowers (2005): Jim Jarmusch directed and wrote this road film I guess you could call it. Bill Murray stars as the withdrawn Don Johnston who has just been dumped and then later receives a mysterious letter saying he has a 19 year old son. His amateur sleuth friend Winston, played by Jeffrey Wright, advises him to search for whoever might have sent this letter and to be discreet on the reason for his visit. He reluctantly decides to go on a road trip in search of four women who are suspects which include Sharon Stone, Frances Conroy, Jessica Lange, and Tilda Swinton. He visits them unannounced and has a different and unique encounter with each of them in his investigation to see if he is really a father. Julie Delpy, Christopher McDonald, Alexis Dziena, Chloe Sevigny, Chris Bauer, and many other co-star in this film. Bill Murray is great in this movie and the women who play his former lovers are also really good. I will say that I liked his scene with Sharon Stone the most but they were all really good. I also thought it had a real good ending to it. This is a really good film driven by the characters and script that really deserves a look.
Old Acquaintance (1943): This is part two of my Bette Davis series. Vincent Sherman directed this flim where Bette stars as Kit Marlowe who is a critically acclaimed but not very financially successful author and playwright. She sees her old friend Millie, played by Miriam Hopkins, after many years and Millie slowly forms a jealousy towards Kit causing a lot of jealousy and backstabbing through the years. Gig Young, Roscoe Karns, and Anne Revere co-star in this film. This had a lot of great elements for a melodrama. Davis would usually play the kind of part in which Hopkins would play but still did a good job as the more toned down one. Davis and Hopkins in real life did not like each other but were still able to work together and had a sense of humor about it for the media. This is a pretty good classic melodrama.
Race For Your Life, Charlie Brown (1977): I have always been a fan of the Peanuts gang and this was a feature film I had not heard of so when I found it, I was very quick to watch it. The gang, along with Snoopy and Woodstock, go to a summer camp full of a group of bullies. They all take part in a raft race where they must battle the elements, wild animals, and the group of cheating bullies. This one has a really good message about teamwork and where Charlie Brown develops leadership skills in this one. I really liked this one on which I found on Amazon Prime. This is one for the family and many people can relate to this one.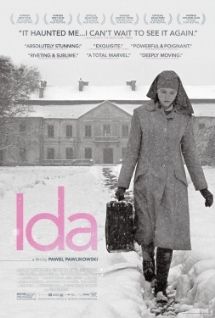 Ida (2013): I end this week with this Polish film which was directed and co-written by Pawel Pawlikowski. Agata Trzebuchowska stars as Anna who is on the verge of taking her vows to become a nun in 1960s Poland. She is to see her aunt Wanda, played by Agata Kulesza, who is her only living relative and reveals tragic secrets about Anna's family. They set out to learn the truth about Anna's parents and also learn her name is of the title. While learning what they have, they question what they believe it. This was a pretty compelling film with a good performance from Trzebuchowska whose only movie is this one so far. This is available on Instant Netflix.
Well, that is it for this week but I do have my segment "Movie Night at the Shera" so continue to read a little further. Tell me what you like and dislike. Stay tuned for next week which so far includes Emma Stone, Jeremy Renner, Warren Beatty, Edward G. Robinson, Daniel Day-Lewis, and many others.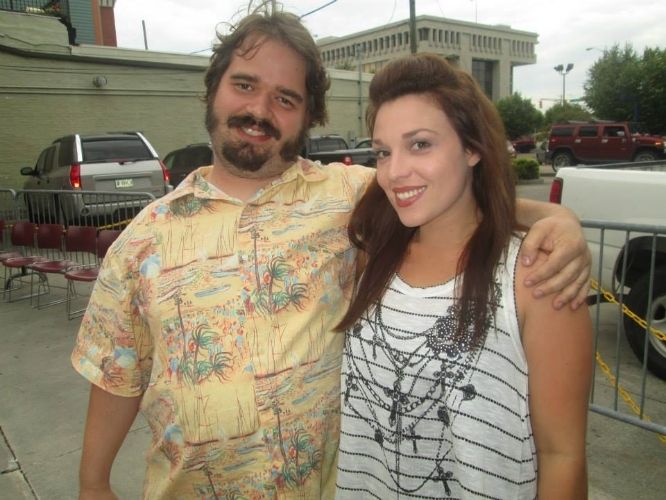 MOVIE NIGHT AT THE SHERA
Gone Girl (2014): Last week, the movie we watched was the Steve Martin comedy ROXANNE. We were going to watch BEST IN SHOW but it appeared to have been taken off the On-Demand so we made a bit of a jump in this one. David Fincher directed this film based on the novel by Gillian Flynn who also wrote the screenplay. Ben Affleck stars as Nick Dunne whose wife Amy, played by Rosamund Pike, has disappeared. When this happens, many dark secrets come out about their marriage making Nick a prime suspect. Neil Patrick Harris, Tyler Perry, Kim Dickens, Patrick Fugit, Sela Ward, and many others co-star in this film. This is a very disturbing and twisted movie to say the least. Shera and I thought we knew what might happen but we were totally wrong. She was in shock many times on parts of this movie and I was as well. I spoke to her recently and she said she is still thinking about this one. If looking for a dark film, this would be a good place to start.