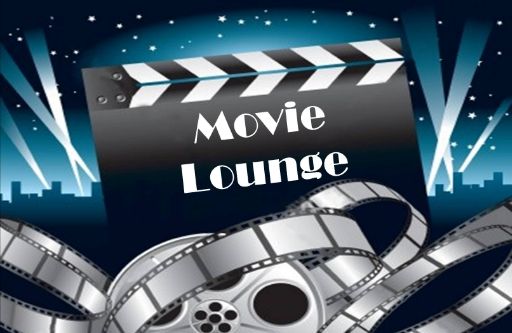 Welcome to the 511th Edition of my series. It's good to know that we are pretty close to the regular NFL season which is one of only two things that make me look forward to October. The other is the Madness which is the best movie watching contest there is. I am quite the minority. I like that hot weather but enough of me, let's get to my recommendations.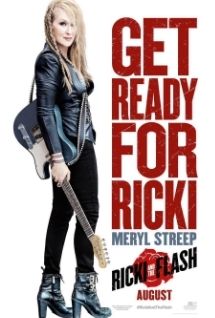 Ricki and the Flash (2015): This is part one of a possible Meryl Streep trilogy. I made my rare trip to the movie theaters to see this one with my friends Doug and Jeff. This was not our original choice. Our first choice was to see MR. HOLMES at the Keystone theater but we met in Anderson and out timing was a bit off so we had to figure something else out that was not too late so Doug found that at the Hamilton theater in Noblesville was a showing of STRAIGHT OUTTA COMPTON but when we got there, he found that was at another theater so we had to make our choice there. I saw this title that I had not really heard of and when Doug told me Meryl Streep as a rock and roll singer I was sold so this was our final decision. Jonathan Demme directed this film which was written by Diablo Cody. Streep co-stars as Ricki who gave up everything including family life to pursue her dreams of being a rock star. Kevin Kline co-stars as Ricki's ex-husband who has since remarried but calls his ex-wife believing that she can help their troubled daughter Julie, played by Streep's actual daughter Mamie Gummer. We can see right away that this is a very dysfunctional family and that it will not be easy for her to make amends with her family that she has been estranged. Rick Springfield co-stars as Greg who is one of the band members and wants a relationship with his lead singer. Sebastian Stan, Nick Westrate, Hailey Gates, Audra McDonald, Charlotte Rae, and many others co-star in this film. Streep took a lot of time to learn things like the guitar to make her role as authentic as possible and did a really good job. It was also good to see Rick Springfield in a movie. I notice that on imdb.com there is a rather low rating and I just do not understand. The way I see it is where can you go wrong with Meryl Streep as a rock singer, Rick Springfield, and a dysfunctional family. I was very glad to have found this movie in the theaters.
Melinda and Melinda (2004): This is part two of my two-part Woody Allen series. Woody directed and wrote this film where a story is told in both a comedic and tragic way per writers at a restaurant discussions the lines between comedy and tragedy. Radha Mitchell stars as Melinda who in both stories is trying to get her life together where we see her life unfold in sometimes comedic and sometimes tragic situations. Will Ferrell, Wallace Shawn, Jonny Lee Miller, Chloe Sevigny, Amanda Peet, Larry Pine, Chiwetel Ejiofor, and many others co-star in this film. It is really hard to give a straight plot description of this film. It was something pretty different and I thought pulled off quite well. I liked the discussion among friends as a restaurant and then the way their story unfolds. It did not top last week's selection of THE IRRATIONAL MAN but this still kept my interest.
Selma (2014): This is part two of a possible four-part Martin Sheen series who is uncredited as a judge. This is my biopic for the week which focuses on civil rights activist Martin Luther King Jr. Ava DuVernay directed this film. This focuses on the time in 1965 when MLK, played by David Oyelowo, was looking to secure equal rights for black people which inspired the famous march from Selma to Montgomery. Carmen Ejojo co-stars as his loyal wife Coretta. Tom Wilkinson co-stars as President Lyndon Johnson who King must convince to sign a bill. Giovanni Ribisi, Oprah Winfrey, Common, Lorraine Toussaint, Dylan Baker, Tim Roth, Stephen Root, Cuba Gooding Jr., Alessandro Nivola, Martin Sheen, and many others co-star in this film. Oyelowo does a great job as the leader and I also really liked Roth as Governor George Wallace. This is a pretty good look at an oppressive time in our society.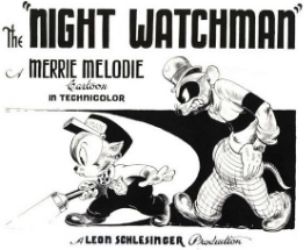 The Night Watchman (1938): This is my animated short film for the week. A cat must take his sick father's place as the watchman where a tough mouse and his friends try to bully him. This one is a bit different where the usual is the cat is the antagonist but in this one, the mice were the more unlikable ones and more villainous.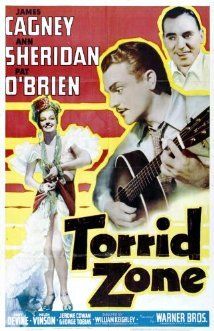 Torrid Zone (1940): William Keighley directed this film that takes place on the Caribbean plantation. James Cagney stars as Nick Butler who is convinced by his old nemesis Steve Case, played by Pat O'Brien, to take over plantation number 7 which is being plagued by revolutionaries lead by Rosario, played well by George Tobias. Nick takes the job but still wants to go to Chicago and get nightclub singer named Lee, played by Ann Sheridan, to go with him so he must decide what is best. George Reeves also has a part in this film. I have seen better with Cagney but he is always watchable and has some good action as well as comedic scenes. I believe Cagney as well as the underrated Paul Muni were the most versatile actors of that era and this deserves a look.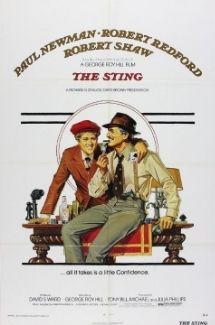 The Sting (1973): George Roy Hill directed this con artist film. It appears that Butch Cassidy and the Sundance Kid have survived into the days of the depression where Paul Newman and Robert Redford reteam as con men, one experienced but burned out and the other younger and while good, he can be a bit reckless. Redford stars as Johnny Hooker who is the younger one and Newman plays Henry Gondorff who have a mutual friend get killed and team up to pull a big con on a mobster named Doyle, played by Robert Shaw. Charles Durning, Ray Walston, Eileen Brennan, Harold Gould, and many others star in this film. I prefer the first Newman/Redford teaming but this one still is one of the best for its genre. It also has a really good blend of action and comedy.
Garden State (2004): Zach Braff wrote, directed and stars in this comedy/drama. Braff stars as Andrew who is a semi-successful actor in a tv series and is returning home when learning his mother died while trying to reconnect with his estranged family. His psychiatrist father Gideon, played by Ian Holm, has lead Andrew to believe he caused his mother's accident that caused her to be in a wheelchair and has been on a lot of meds since that time. In his return home, he makes the decision to go off the pills to see how he does and also meets a girl named Sam, played by Natalie Portman, who has problems of her own while forming a relationship. Peter Sarsgaard, Jim Parsons, Jean Smart, Method Man, and many others co-star in this film. I thought the characters of Andrew and Sam were written very well where Braff and Portman work very well together. Braff also does a good job with the direction. This is available on Encore On-Demand.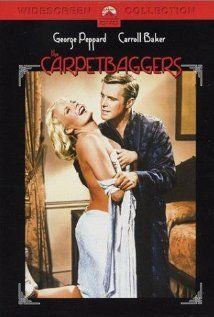 The Carpetbaggers (1964): Edward Dmytryk directed this film that takes place in the 30s. George Peppard stars as Jonas Cord who is a Howard Hughes-like industrialist. He starts out as an industrialist, then decides to move into the film industry. Along the way, he hurts many people that are his friends and family. Peppard carries the movie very well as the greedy tycoon channeling his late father who he has always resented. The movie is a bit exaggerated and campy but still fun if not taken too seriously at least to see a good performance from a pre-THE A-TEAM George Peppard.
Whirlpool (1949): Otto Preminger directed this film noir. Gene Tierney stars as Ann Sutton who is a kleptomaniac and wants to be cured where she turns to hypnotist David Korvo, played by Jose Ferrer, to look into getting cured. When hypnotized, a murder happens and she does not remember what she was doing while becoming the prime suspect. Richard Conte stars as Ann's husband Dr. Bill Sutton who does not know his wife's issue about being a kleptomaniac. This was a very well-done film noir and has some very disturbing moments. Fans of this genre should check this out.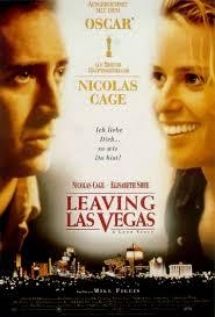 Leaving Las Vegas (1995): I end the week with an intense Nicolas Cage film. Usually when I bring this movie up to people everyone mentions the flying Elvis's and then I have to remind them "no, that's HONEYMOON IN VEGAS" so I figured I'd get that out of the way. Mike Figgis directed this film which is based on a novel by John O'Brien. Cage stars as Ben Sanderson who is a Hollywood screenwriter but gets fired from his job over his drinking problem. When this happens, he goes to Vegas with the plan to drink himself to death. He ends up meeting a prostitute named Sera, played by Elizabeth Shue, who he takes a liking to and they form a relationship with the agreement they will not interfere with each other's life meaning she cannot question his suicidal drinking binge and he won't question her profession. Julian Sands, Richard Lewis, Steven Weber, Emily Procter, Valeria Golino, Carey Lowell, French Stewart, Ed Lauter, R. Lee Ermey, Mariska Hargitay, Danny Huston, Julian Lennon, Xander Berkeley and many others have cameo appearances in this film. This is quite dark, depressing, and intense movie and it is really the kind of love story I enjoy the most. I like a love story that is unusual and this gets it done on many levels. It is also a very good look at someone dependent on alcohol. Cage gives a great performance as well as Elizabeth Shue. This is also available on Encore On-Demand, just don't expect flying Elvis's in this one.
Well, that is it for this portion of the blog but continue to read for a couple other segments. Tell me what you like and dislike and stay tuned for next week which so far includes more Meryl Streep, more Martin Sheen, Willem Dafoe, Claudette Colbert, Katherine Hepburn, Julianne Moore, and many others.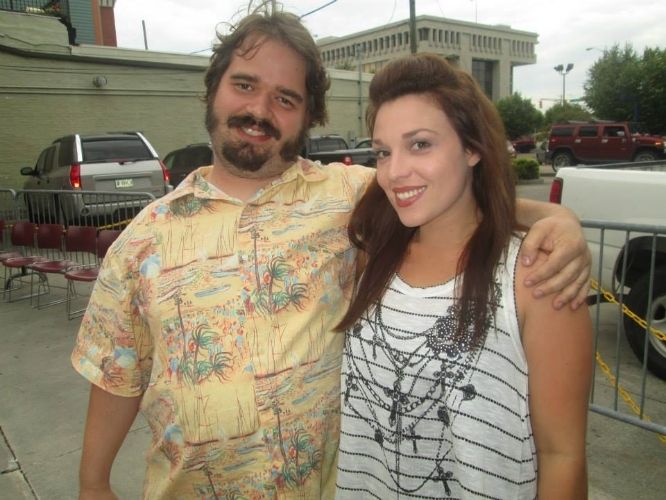 MOVIE NIGHT AT THE SHERA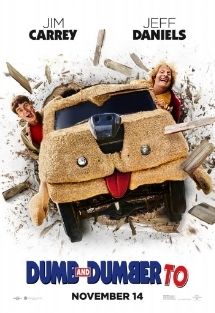 Dumb and Dumber To (2014): We were at Shera's and we had to find something reasonable for us and the kids that was available on ATT On-Demand. I first suggested BIRDMAN but her daughter immediately turned down that idea so we settled upon this sequel. After twenty years, Jim Carrey and Jeff Daniels reunite from the 1994 comedy DUMB AND DUMBER as Lloyd and Harry. Harry learns that he has a daughter and Lloyd forms an immediate crush so they set out on a road trip where like the last one they inadvertently get caught up in a crime caper. Rob Riggle, Kathleen Turner, Rachel Melvin, and many others co-star in this comedy. This had some funny parts but by no means matched the 1994 film. The leads were still fun to watch and was worth a look.
Police Academy (1984): We started this pretty early in the day so we went further through On-Demand and found this one. I hadn't seen this for quite a while so after jokingly suggesting we watch all 7 movies in the series we decided to at least watch this one. The police force no longer has any requirements toward sex, weight, height, and orientation where just about anyone has come to apply. The main point of the story is of petty criminal Mahoney, played by Steve Guttenberg, who is pretty much sentenced to go to the police academy and train. Kim Catrall, G.W. Bailey, Bubba Smith, Donovan Scott, Michael Winslow, and many others star in this comedy. Winslow steals it in my opinion with his great sound effects. This is a pretty good start to the 80s comedy series. There were some pretty funny prank moments among an unlikely group training to be part of the police.
Music Video
A local band who I am friends with made this music videos of one of their latest songs so I decided to put up this endorsement. The link is below, if you cannot click on it, just copy and paste. They are a local Muncie band who has toured a lot in this United States. Their website is http://www.losingseptember.com so check out this site and maybe you'll become a loser. Also above is a photo which show dates of their American Hero tour so if it is close, you should go check them out.
https://www.youtube.com/watch?v=XHJhCE-02nE&feature=youtu.be