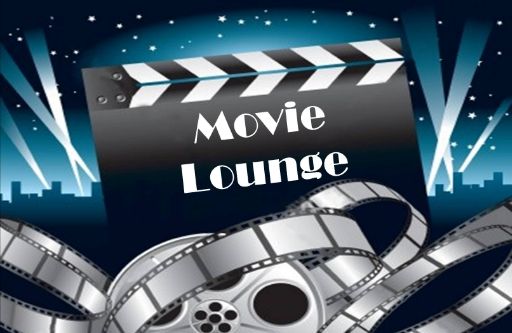 Welcome to the 508th Edition of my series. There is not a lot going on right now so I'll just get to my selections for the week.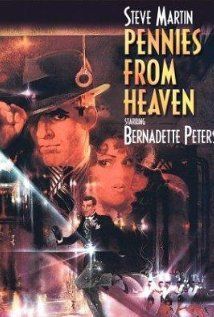 Pennies from Heaven (1981): Herbert Ross directed this film that is rather difficult to describe. This takes place in the Great Depression where Steve Martin stars as music sheet salesman Arthur who struggles at his job but really likes it. He is in a loveless marriage with Joan, played by Jessica Harper. He meets a teacher named Eileen, played by Bernadette Peters, who he immediately takes a liking to and has a love affair with her. Christopher Walken also co-stars in this and has a rather amusing and well-done dance number. In this movie, the actors go into a dance number in reflecting on their lives and lip sync to classic songs. I would have liked to have seen the actors, especially the underrated Jessica Harper who is known for PHANTOM OF THE PARADISE and SHOCK TREATMENT, sing since they all can but still a fun movie with some good dance numbers.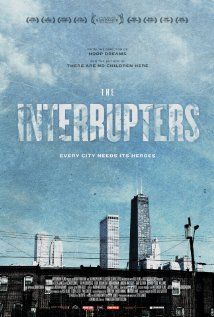 The Interrupters (2011): Steve James directed this documentary based on the group called Ceasefire which looks to stop the violence in Chicago and most of them are former gang members trying to make up for what they did. This was shot over a one year period and shows some pretty disturbing footage like a high school student whose death was caught on videotape. It also documents some of the dangers of Ceasefire. This is a very moving documentary and a really good group that has helped to prevent gang violence. They have a very good website at http://www.ceasefire.org.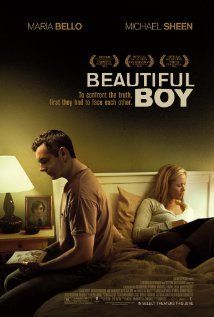 Beautiful Boy (2010): Shawn Ku directed and co-wrote this film showing a couple trying to cope with a tragedy caused by their son. Michael Sheen and Maria Bello star as married couple Bill and Kate who in an already troubled marriage and then must deal with an event where their son Sammy, played by Kyle Gallner, commits a mass shooting and the university he attends then shoots himself. It shows their ways of dealing with the tragedy in their personal lives and in the media trying to understand why their son would do such a thing. Alan Tudyk, Moon Bloodgood, and Meatloaf all co-star in this film. This is a pretty bleak film but is carried very well by Sheen and Bello in an interesting look where they parents must deal with a tragedy and the inevitable blame from the public.
Lambchops (1929): This is my comedy short for the week which stars George Burns and Gracie Allen in a performance of their Vaudeville act. They have a good comedic exchange with each other, then breaking out into song and dance. Before this, I really only knew the older George Burns, mostly in the movie OH, GOD in which he gives the ideal portrayal of God in my opinion. It was good to see him from his Vaudeville roots.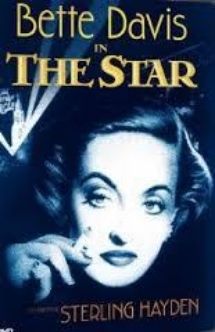 The Star (1952): This is part one of my two-part Bette Davis series. Stuart Heisler directed this film kind of showing the darker side of Hollywood. Bette Davis stars as Margaret Elliot who is an Oscar winning actress but is past her prime and cannot let go of her stardom. When she hits rock bottom, her old friend Jim, played by Sterling Hayden, comes into her life and tries to help her while forming a relationship. She helped Jim break into film when she was in his prime but he decided he just didn't like the lifestyle which is kind of parallel to Hayden from what I understand. Natalie Wood co-stars as Margaret's daughter who is either naive or oblivious to her mother's issues as she always treats her as the perfect mother anytime she is around her. Davis plays the actress to perfection and is a great story of not being able to let go of the fame they once had. This is a pretty underrated film and possibly Davis's best in my opinion.
The Ugly Dachshund (1966): This is my second live action Disney movie in the last two weeks where last week I featured THE GNOME-MOBILE and this week I focus on the Dachshunds. Dean Jones and Suzanne Pleshette star as married couple Mark and Fran Garrison. Their dog Danke is soon to have puppies. When at the vet, he is talked into a great dane puppy named Brutus who has been abandoned and adds to the dog family with the reluctance of Fran. Brutus starts to grow and believes he is one of them and the actual dachshunds make trouble to make it look like Brutus did it. Mark is determined to prove that he is not so bad. Charles Ruggles, Parley Baer, Mako, and Charles Lane all co-star in this film. I did like my Disney feature from last week better but this is harmless family fun that involve dogs. It made me think of my friend/karaoke partner's dog Bear which is a dachshund.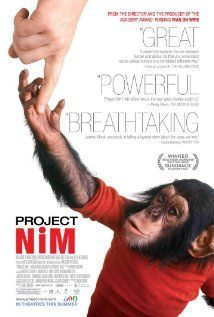 Project Nim (2011): This is my second documentary for the week which is directed by James Marsh and based on a book by Elizabeth Hess. This focuses on an experiment in the '70s that involved a chimpanzee named Nim and trying to raise him like a human child. This takes a look at his journey and interviews the people he has met and stayed with through the years. Some of the results might be a little comic but mostly unsettling where he was ripped from his mother for someone to do a "project". This could be considered our real life PLANET OF THE APES, especially those of the reboot. This is a really good one to give a look showing how our aspirations can be very wrong since it is hard enough to change a human, trying to pretty much turn a chimp into a human.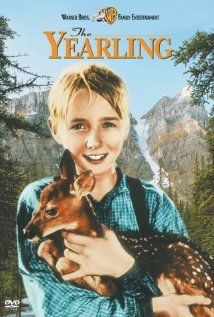 The Yearling (1946): This is the third animal selection I have ended up with this week. Clarence Brown directed this film based on the novel by Marjorie Kinnan Rawlings. Gregory Peck and Jane Wyman star as married couple Penny and Orry Baxter who are farmers in the post-civil war era and struggle but manage to make ends meet with their son Jody, played by Claude Jarman Jr. Jody insists on taking in an oprhan fawn whose mother his pa kills while hunting and the parents reluctantly accept. Jody has some good times with the fawn but as the fawn grows, he becomes very wild effecting their crops and must look into the harsh adult realities. Chill Wills, Henry Travers, and Forrest Tucker also co-star in this film. This is another one that is good for the family and shows some good life lessons along the way.
Walk Don't Run (1966): Now I bring more of a romantic comedy directed by Charles Walters. Cary Grant stars as Sir William Rutland, though goes by Bill, who is an industrialist living in Japan. He is trying to find a place to stay and finds an ad for an apartment. When going there, he finds that a woman named Christine Easton, played by Samantha Eggar, is living there and reluctantly lets him stay even though she was not expecting a man. Bill also meets Olympics athlete Steve Davis, played by Jim Hutton, and convinces Christine to let him stay as well. Look for George Takei in a part as a police captain. Grant, Eggar, and Davis made a very good trio. Bill tries to get together Christine and Steve in an unusual turn for Grant where he takes a backseat to getting the girl and helping someone else. This was also his last movie. This is a rather underrated comedy that really deserves a look.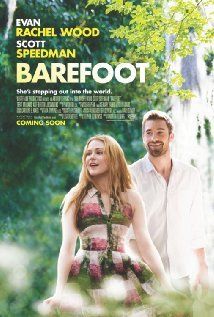 Barefoot (2014): I end with this rather unusual love story directed by Andrew Fleming. Scott Speedman stars as Jay Wheeler who has been in trouble with the law and owes a lot of people money. He is on probation and has a job as a janitor at the psychiatric hospital for his probation. Evan Rachel Wood stars as Daisy who is a patient there and takes a liking to Jay after a brief encounter. She decides to leave with him and he reluctantly takes her. It then occurs to him to have her as his date at his brother's wedding to maintain his image with this upper class family that he has gotten it together. In the process they form an actual love for each other. Treat Williams, Kate Burton, J.K. Simmons, and many others co-star in this film. It would seem that Jay was committing all kinds of wrong by taking Daisy but then we begin to see that maybe she just needs to experience life after a childhood with a deadbeat mother. This was a very different sort of love story and I thought was quite moving. This is a remake of a 2005 German film of the same title which I might have to look into. Speedman and Wood were great together. This is available on Instant Netflix and is one just about anyone can enjoy so if there is a date night in watching a love story, I think this is a great selection.
Well, that is it for this week but I do have the segments of "Fun and Useless Facts" and the returning "Movie Night at the Shera" so continue to read. Stay tuned for next week which so far includes Paul Giamatti, Susan Sarandon, Samuel L. Jackson, Peter Lorre, Gene Kelly, Jessica Lange, Bette Davis, and many others.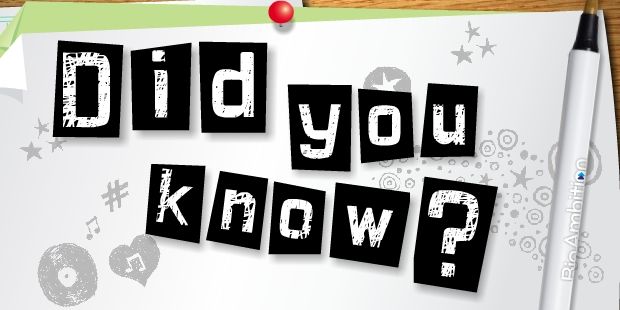 FUN AND USELESS FACTS
This focuses on the ten movies above and does not include anything from the next segment of "Movie Night at the Shera". I also focus on people from different movies and not much on connections from actors in the same movie.
Herbert Ross (Pennies from Heaven director) directed Samantha Eggar (Walk Don't Run) in the 1976 film THE SEVEN-PER-CENT SOLUTION.
Steve Martin (Pennies from Heaven) plays Orin Scrivello D.D.S in the 1986 film LITTLE SHOP OF HORRORS. My Facebook friend Sean played the part in a version at Muncie Civic Theater.
Steve Martin (Pennies from Heaven) and Meat Loaf (Beautiful Boy) were in the 1992 film LEAP OF FAITH.
Steve Martin (Pennies from Heaven) and George Burns (Lambchops) were in the 1978 movie SGT. PEPPER'S LONELY HEARTS CLUB BAND.
Bernadette Peters (Pennies from Heaven) plays Glinda in the 2013 movie LEGENDS OF OZ: DOROTHY'S RETURN. My Facebook friend Brittney played Glinda in a version of THE WIZARD OF OZ at the Muncie Civic Theater that happened over the summer.
Jessica Harper (Pennies from Heaven) plays Janet in the 1981 movie SHOCK TREATMENT. My Facebook friend Tonya played Janet in a version of THE ROCKY HORROR PICTURE SHOW at the Muncie Civic Studio Theater.
Christopher Walken (Pennies from Heaven) and Treat Williams (Barefoot) were in the 1995 movie THINGS TO DO IN DENVER WHEN YOU'RE DEAD.
Christopher Walken (Pennies From Heaven) plays Captain Hook in the 2014 tv movie PETER PAN LIVE! My Facebook friend Kayla played Hook in a version at Lee's Theatrical Productions.
Christopher Walken (Pennies from Heaven) and Natalie Wood (The Star) were in the 1983 movie BRAINSTORM.
Maria Bello (Beautiful Boy) and J.K. Simmons (Barefoot) were in the 2005 comedy THANK YOU FOR SMOKING.
Michael Sheen (Beautiful Boy) and Scott Speedman (Barefoot) were in the 2003 movie UNDERWORLD and the 2006 sequel UNDERWORLD: EVOLUTION.
Alan Tudyk (Beautiful Boy) played Lancelot in a Broadway production of SPAMELOT around 2005. My Facebook friend Sean played the part in a version at Muncie Civic Theater.
George Burns (Lambchops) and Suzanne Pleshette (The Ugly Dachshund) were in the 1980 comedy OH, GOD! BOOK II.
George Burns (Lambchops) and Samantha Eggar (Walk Don't Run) were in a 1985 episode of GEORGE BURNS COMEDY WEEK called CHRISTMAS CAROL ll THE SEQUEL.
Sterling Hayden (The Star) and Gregory Peck (The Yearling) were in the 1982 mini-series THE BLUE AND THE GRAY.
Natalie Wood (The Star) and Parley Baer (The Ugly Dachshund) were in the 1962 film GYPSY.
Bette Davis (The Star) and Henry Travers (The Yearling) were in the 1939 film DARK VICTORY.
Charles Ruggles (The Ugly Dachshund) and Cary Grant (Walk Don't Run) were in the 1933 film ALICE IN WONDERLAND and the 1938 film BRINGING UP BABY.
Charles Lane (The Ugly Dachshund) and Cary Grant (Walk Don't Run) were in the 1944 comedy ARSENIC AND OLD LACE.
Charles Lane (The Ugly Dachshund) was in a couple episodes of THE GEORGE BURNS AND GRACIE ALLEN SHOW which obvious stars Burns and Allen of this weeks short feature LAMBCHOPS.
Charles Lane (The Ugly Dachshund) and Henry Travers (The Yearling) were in the 1946 classic IT'S A WONDERFUL LIFE which is my favorite December selection.
Gregory Peck (The Yearling) was a pallbearer at the funeral for Natalie Wood (The Star).
Gregory Peck (The Yearling) played Atticus Finch in the 1962 film TO KILL A MOCKINGBIRD. My Facebook friend Andy played the part in a production at the Anderson Mainstage Theatre.
Gregory Peck (The Yearling) was considered for the part of Roger Thornhill in the 1959 film NORTH BY NORTHWEST which would ultimately go to Cary Grant (Walk Don't Run).
Chill Wills (The Yearling) and Jim Hutton (Walk Don't Run) were in the 1960 film WHERE THE BOYS ARE.
Cary Grant (Walk Don't Run) was in the 1944 comedy ARSENIC AND OLD LACE. My Facebook friend Rick played the part in a 2010 production at Anderson Mainstage Theatre where I was Lieutenant Rooney.
Samantha Eggar (Walk Don't Run) and Treat Williams (Barefoot) were in the 1996 movie THE PHANTOM.
Evan Rachel Wood (Barefoot) will be portraying my good friend Ashley in my biopic THE RISE AND FALL OF SHAUN BERKEY.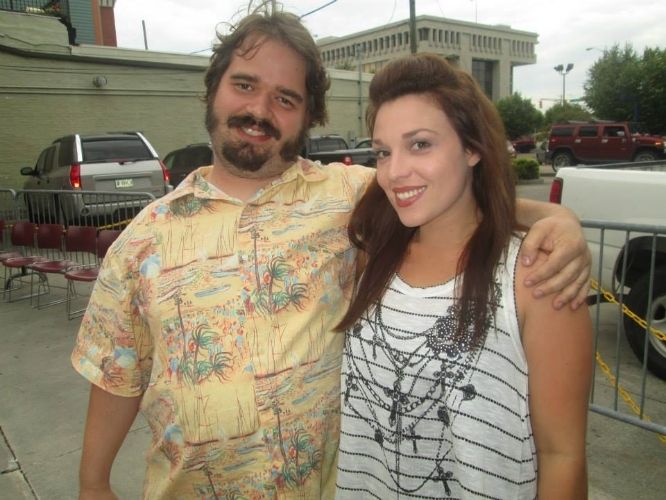 MOVIE NIGHT AT THE SHERA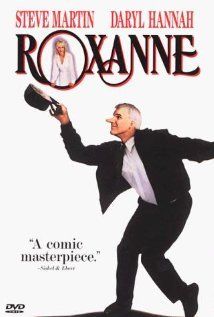 Roxanne (1987): I ended up at Shera's house last week and decided to watch a movie which was exciting when she was looking. We were going through On-Demand and I was paying attention to titles that were fairly family friendly since her daughters were also with us. I saw that BEST IN SHOW was available and tried to describe it to Shera but did not interest her, then I saw this one and thought this might be a good one to try and agreed to this 80s romantic comedy. This is a modern-day take on the play CYRANO DE BERGERAC where Steve Martin stars as C.D. Bales who is a local fire chief and has a really big nose. Daryl Hannah stars as the title character who has just moved into town and in addition to being beautiful, she is also an astronomer who believes she is close to discovering a comet. C.D. becomes friends with her and also has feelings but has a really hard time telling her how he feels. Rick Rossovich co-stars as Chris who has just gotten hired and is very good looking but does not really know how to talk to women so he asks C.D. to help him making things very complicated. The music score is the typical sounding romantic comedy music score but Steve Martin really shines in this one. Shelley Duvall, Fred Willard, and Damon Wayons co-star in this film. This was one where looks don't really matter but personality. I seemed to be a minority in that house of those who liked it but we cannot agree on everything so until next time. It was still good to have some movie time so maybe next time some BEST IN SHOW or another choice we'll just see.