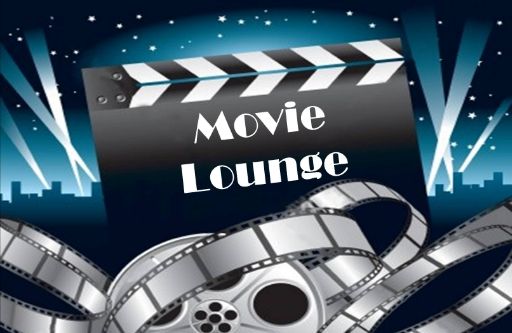 Welcome to the 512th Edition of my series. I hope everyone is having a good Labor Day weekend. Tonight I have the first of my two Fantasy Football drafts. For the first time I am playing in a league where I actually know most of the teams. Tuesday I have my draft for CBS so we'll see where the season takes me but look forward to some actual football that I will be able to watch now that I have a job that gives me weekends off. I will get to my selections now.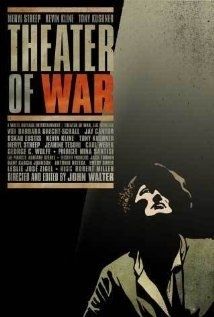 Theater of War (2008): This is part two of a possible Meryl Streep trilogy. I start the week with this documentary. John W. Walter directed this documentary that takes a behind the scenes look at the Public Theater's production of Bertolt Brecht's MOTHER COURAGE which stars Meryl Streep and Kevin Kline. It also goes into the biography of Brecht and the themes for his play. Playwright Tony Kushner believes it is the best of the 20th century and it is also interesting to see Meryl Streep going behind the scenes. It is clearly a very intense play but still quite compelling. It goes into the life of Brecht and interviews with those involved in the play like Streep.
Catch Me if You Can (2002): This is part three of my Martin Sheen trilogy. Steven Spielberg directed this film based on the autobiography of Frank Abagnale Jr., played very well by Leonardo DiCaprio, who at a very young age managed to con millions of dollars worth of checks posing as a Pan Am pilot, doctor, and attorney. This shows him as a teen who runs away when things were not going so well as a kid. He picked up some skills from his street smart father, played by Christopher Walken, and is able to make a living by successfully posing as a pilot, doctor, and attorney. Tom Hanks co-star as FBI agent Carl Hanratty who is on his trail and while chasing him he comes to admire him for being able to do what he does at such a young age. Martin Sheen, Nathalie Baye, Amy Adams, James Brolin, Brian Howe, Jennifer Garner, Ellen Pompeo, Elizabeth Banks, Amy Acker, Chris Ellis, John Finn, Nancy Lenehan, and many others co-star in this film. The real-life Abagnale Jr. makes a cameo as one of his own arresting officers. This ranks up as one of my favorite movies. It is a very intriguing and even admirable story as much as we hate to admit it. It is also a pretty fun watch with good performances from the leads. The DVD has some really good extras as well like interviews from Frank Abagnale Jr.
Mississippi Burning (1988): Alan Parker directed this film taking place in the segregated '60s Mississippi. Gene Hackman and Willem Dafoe star as FBI agents Rupert Anderson and Alan Ward who are two different personality types investigating the murder of three civil rights activists. They begin to uncover quite a conspiracy within the town. Michael Rooker, Frances McDormand, Brad Dourif, R. Lee Ermey, Stephen Tobolowsky, Pruitt Taylor Vince, Kevin Dunn, Frankie Faison, Darius McCrary, Tobin Bell, and many others co-star in this film. Dafoe is a lot more toned down than usual and does a good job as the by the book agent and Hackman is more about getting the job done even if it means bending some rules. The two different personalities worked very well in their trying to get the job done. This is a very good look at racial segregation and a good murder story. This is available on Encore On-Demand.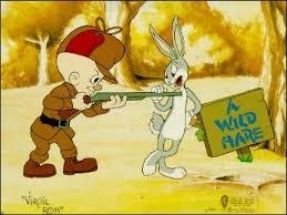 A Wild Hare (1940): This is my animated short for the week and the first pairing of Elmer Fudd and Bugs Bunny as well as the first official appearance for Bugs. The dim-witted hunter wants some wabbits but messes with the wrong one in Bugs. I notice that the voice Mel Blanc has for Bugs was a little deeper. This is a classic animation short that I am sure is available on Youtube.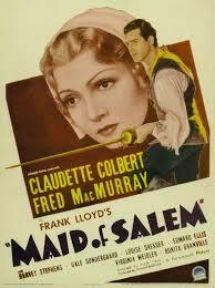 Maid of Salem (1937): Frank Lloyd directed this earlier film during the 17th century Salem Witchcraft Trials before Arthur Miller wrote his famous play THE CRUCIBLE. Claudette Colbert stars as Barbara Clarke who is suspected to be a witch due to behavior that was considered rather rebellious in that era. A young Fred MacMurray co-stars as Roger who is more progressive in his beliefs but gets him in trouble with the close-minded town he comes in. Gale Sondergaard, Louise Dresser, Beulah Bondi, Donald Meek, Sterling Holloway, and many others co-star in this film. It is interesting to watch this and to see there is always something like this going on in our society. Colbert and MacMurray are great together. This was a very dark period and this is a good depiction of this time.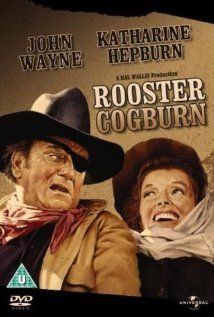 Rooster Cogburn (1975): This is my western for the week. Stuart Miller directed this sequel to the 1969 western classic TRUE GRIT so with that success they decided to made a sequel where John Wayne reprises his role as the title character and gets paired with Katherine Hepburn. Katherine Hepburn stars as Eula Goodnight who is the daughter of a minister living in a small village in Indian Nation which gets overrun by some drunken thugs who end up killing the minister while hurting many others. Eula comes across Rooster and asks for his help in avenging her father. Anthony Zerbe, Richard Jordan, John McIntyre, Paul Koslo, Strother Martin, and many others co-star in this western. It is good to see the only teaming at least to my knowledge of Wayne and Hepburn who do what they can to work together despite their much different personalities. While this does not top the first one, it is still fun to watch and does have some pretty good action. Western fans could have a good triple feature starting with the the first one, this sequel and the 2010 remake in which I don't care what anyone says is the best of them.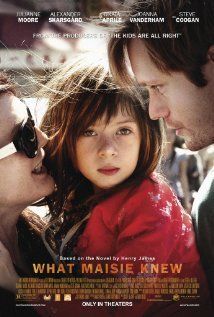 What Maisie Knew (2013): This is part one of a possible four-part Julianne Moore series. Scott McGehee and David Siegel both direct this film which is from a 7 year old girl's perspective. Onata Aprile stars as Maisie who is caught in the middle of a bitter custody battle between her parents Susanna and Beale, played by Moore and Steve Coogan. It shows how both parents each have their own issues and self-center lifestyles. Alex Skarsgard and Joanna Vanderham co-star as her step parent figures who both do a better job than the biological figures. This was very well-written and well-acted with Skarsgard and Vanderham stepping up very well in their roles. Last year I featured Streep as a rock singer but in this one Julianne Moore is the rock singer. I will go so far as to call this a beautiful film that is also quite unpredictable. I really hope to give this more publicity than it has gotten.
House on Haunted Hill (1959): I decided to bring in some horror before the holiday season hits. I also decided to watch the RIFFTRAX version which is a dvd I found at the library. Vincent Price stars as millionaire Frederick Loren who along with his 4th wife Annabelle invite five people to their mansion for a "Haunted House" party promising those who last a whole night $10,000 each. As the night progresses, strange happenings and murder occur making them regret their decisions. Richard Long, Alan Marshal, Carolyn Craig, Elisha Cook Jr., and Julie Mitchum all co-star. This is actually one of the better movies that RIFFTRAX has done but even so we still get some amusing riffs. They did a very good job with the low budget they had and is said to have inspired Alfred Hitchcock to do his low-budget horror film PSYCHO. The dvd I found has both RIFFTRAX and regular version to choose from.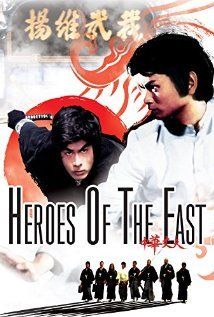 Heroes of the East (1978): This is my Asian film for the week which combines martial arts and is more of a comedy. Chia-Hui Lui aka Gordon Lui stars as Ho Tao who has an arranged marriage with a Japanese woman named Yumiko, played by Yuka Mizuno. When meeting the Japanese family he manages to inadvertently in insult them and must prove how good his Chinese Kung Fu is with seven Japanese martial artists. Mizuno also shows some really good martial arts scenes in some of the more comical parts of the film. One of the good parts is the contrasting Chinese and Japanese style in martial arts and weapons. I also liked that this was in Chinese and Japanese and not the really bad English dubbing which I believe made it into a more compelling film. This is available on Instant Netflix and people who like martial arts movies should check this one out.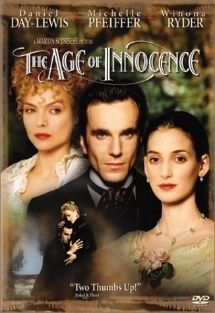 The Age of Innocence (1993): Martin Scorsese directed this film based on the classic novel by Edith Wharton. This takes place in 19th Century New York high society where Day-Lewis stars as Newland Archer who is engaged to be married to May Welland, played by Winona Ryder. Things change when May's cousin Ellen arrives into town after leaving her husband which gets her looked down upon in the society even if her reasons were justified. He starts out as her defender but begins to fall in love with her. Richard E. Grant, Geraldine Chaplin, Mary Beth Hurt, Stuart Wilson, and many others co-star in this film. It is a good look at the social behavior of the high class. The three actors do very well and Scorsese is able to pull off a period piece just like he has any other genre he has tried. I believe Scorsese is possibly the most versatile director of our time and yes I will include Werner Herzog. I also believe that it is time for Scorsese to put his skills to a superhero film. A more underrated Scorsese film that deserves a look.
Well, that is it for this week but still have a Movie Night at the Shera after this one. Tell me what you like and dislike which so far includes Julianne Moore, Walter Matthau, Meryl Streep, and many others.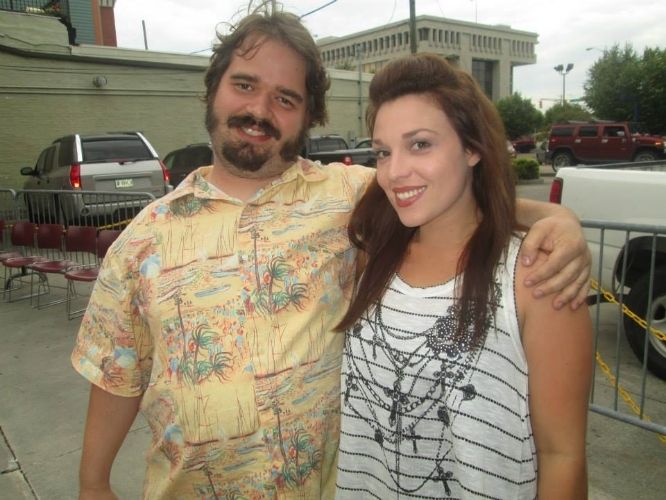 MOVIE NIGHT AT THE SHERA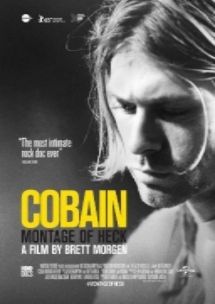 Cobain: Montage of Heck (2015): This was more like Movie Day at the Shera where we were there during the day before we had to go off to work for he evening and did not actually get to finish it. We decided to look for some documentary to watch intending on a shorter one but settled on this one which is over a couple hours. As we got to watching this, Shera was starting a really cool art project which I observed that and what I got to see of this HBO documentary. This goes into his childhood, then to the formation of Nirvana, up to his marriage with Courtney Love. What intrigued me the most was some of his rather dark artwork as well as some home footage of him and Courtney including some where they were clearly very high on drugs. Maybe I'll watch it all the way through next time but what I saw did intrigue me some as a casual Nirvana fan. There are also some interesting versions of their songs that were mostly instrumental and one a choir version of SMELLS LIKE TEEN SPIRIT and told Shera we need to talk to her daughter's choir teacher they need to do that song. This documentary is available on HBO On-Demand.