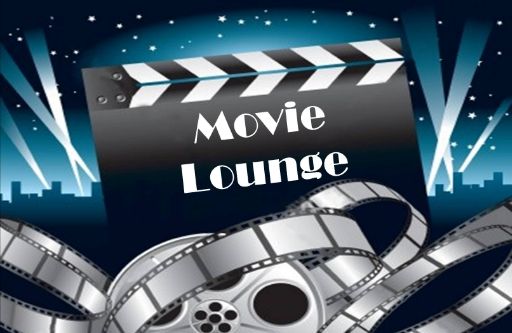 Welcome to the 513th Edition of my series. Good to see that the football season has started. I have my real team of the 49ers, I have a casual Fantasy league that I am in among friends and a paid league where I look to win money. We will see where this season takes me and I'll get to my selections for the week.
Still Alice (2014): This is part two of a Julianne Moore trilogy. Richard Glatzer and Wash Westmoreland co-directed this film based on the novel by Lisa Genova. Moore stars as linguistics professor Alice Howland whose life comes crashing around her when she is diagnosed with early-onset Alzheimer's Disease at a younger age. Alec Baldwin co-stars as her husband John who must adjust to his wife's condition and does what he can to help her through it. Kate Bosworth, Hunter Parrish, and Kristen Stewart co-star as her kids and really liked the interactions between Moore and Stewart like a Skype conversation they had together. Shane McRae, Seth Gilliam, Stephen Kunken, Erin Darke, Daniel Gerroll, and many others co-star in this film. Moore does a great job in this film and is a really good look at someone trying to make the most of their life that will soon change. Richard Glatzer suffered from ALS when doing this film and was his last movie before dying in March of this year.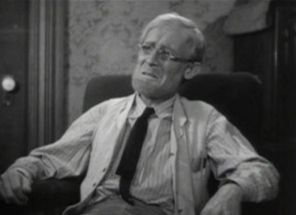 Whisperin' Bill (1933): This is my short film for the week and kind of an anti-war short or maybe just anti-propaganda. Charles Sale stars as Mr. Bowman who is a farmer who is visited by a congressman looking to get a vote and Mr. Bowman catching him off guard with a poem telling him the story of his son and being wounded in mind, body, and spirit. It was a rather moving short film.
Kotch (1971): Jack Lemmon decided to go behind the camera to direct starring his friend of many teamings Walter Matthau. Matthau plays Joseph Kotcher who is an aging man living with his son but they discuss putting him in a nursing home. This makes him decide to leave upon a road trip and striking up an unusual friendship with a pregnant teen named Erica, played by Deborah Winters, and helps her to get through the pregnancy. Felicia Farr, Charles Aidman, and Ellen Geer co-star in this film. Matthau puts on a very good performance in this film that I had never head of until I found it on DVD at the library and in my opinion might be his best. This is Lemmon's only film that he has ever directed.
Fantastic Mr. Fox (2009): This is part three of my Meryl Streep trilogy, part two of a Willem Dafoe trilogy, and part one of a possible Jason Schwartzman trilogy. Wes Anderson directed his first animated film based on a book from Roald Dahl. George Clooney stars as Mr. Fox who has always walked a thin line upon farm raiding finally takes a step back from his ways and writes a newspaper column after getting married and having a son. Years later, he just cannot resist "one more job" in raiding the three meanest farmers. When this happens, lives change for everyone and he must redeem himself by getting his friends and family into a safe haven. Meryl Streep and Jason Schwartzman provide the voices for his wife and son. Bill Murray, Wally Wolodarsky, Eric Chase Anderson, Michael Gambon, Owen Wilson, Jarvis Cocker, Karen Duffy, Wes Anderson, Hugo McGuinness, Roman Coppola, Brian Cox, Adrian Brody, and many others also provide voices to this film. Anderson did a good job in the animation department along with a fun story like Anderson always does. I also liked the way the animals had to try to make it below ground and had their own community of animals while the humans were above ground.
The Window (1949): Ted Tetzlaff directed this film noir centering around a boy named Tommy, played by Bobby Driscoll. The 9 year old Tommy lives in an apartment where he is always telling stories getting himself and at one point even his parents into trouble. One night he witnesses a murder and now his parents will not believe him but the killers know that he knows and scheme themselves to make it look like Tommy is lying. Barbara Hale, Arthur Kennedy, Paul Stewart and Ruth Roman all co-star in this film. I have always enjoyed this genre and probably enjoy this genre the most from this era. This was a very good and different take on a child and the killers trying to one up each other leading into a rather violent climax.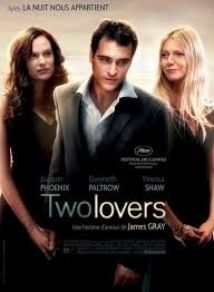 Two Lovers (2008): James Gray directed and co-wrote this romantic drama. Joaquin Phoenix stars as Leonard who has moved back with his parents after his fiancee leaves him and is very burned out and suicidal in the process. In the process, he meets a couple different women that he becomes very torn between. One is Sandra, played by Vinessa Shaw, who his parents try to get him with as she is the daughter of the associates and shares a lot of their values. The other is Michelle, played by Gwyneth Paltrow, who is the new neighbor and is very beautiful and volatile. Isabella Rossellini and Elias Koteas co-star in this film. This was more of a character driven film where Phoenix shows he plays the conflicted character very well. The women also do a job of playing character opposite of each other in this love triangle where it is him deciding which one he wants. There is a scene which shows the start of his rap phase in which this was his last movie before pursuing the "rap career".
All Quiet on the Western Front (1979): This is my war movie and tv movie for the week. Delbert Mann directed this tv remake of the 1930 classic based on the novel by Erich Maria Remarque. Richard Thomas, most known for playing John-Boy Walton, stars as the young German WWI soldier Paul Baumer. He starts out as a very idealistic person who believes this will be a great adventures but reality hits him very soon as the war drags on and loses many in his class. Ernest Borgnine, Donald Pleasence, Ian Holm, and Patricia Neal co-star in this tv movie. Borgnine does a great job as the older and more experienced soldier. Thomas is also very good in this role different from John Boy. I remember watching this a couple times in my high school days in history class. This does a really good job showing the horrors of war.
A Good Year (2006): This is part one of a two-part Freddie Highmore series. Ridley Scott and Russell Crowe team up this time to do a far more toned down film than their usual action and crime movies. Crowe stars as the successful businessman Max Skinner whose life now revolves around his job. He learns that his Uncle Henry, played by Albert Finney, in the flashback scenes, has died and inherits a chateau and vineyard in Provence where he spends a lot of his childhood there. Highmore stars as the young Max where he learns things like winning and losing from his uncle leading up to becoming the person he is to become. At first Max intends to sell the place after remodeling it but slowly starts to see a different life. Abbie Cornish co-stars as his cousin that he had never met and Marion Cotillard co-stars as his love interest. Archie Panjabi, Rafe Spall, Daniel Mays, Tom Hollander, and many others co-star in this film. This is another one of those character driven films that I really enjoy. Crowe does a really good job in a more toned down and more comedic role. I really liked the interaction between Crowe and Cotillard. This was very well written and well-acted and really deserves a look. This would be really good to watch over a glass of wine.
Leave Her to Heaven (1945): John Stahl directed this film based on the novel by Ben Ames Williams. Cornel Wilde stars as novelist Richard Harland who meets young socialite Ellen, played by Gene Tierney, who hit it off pretty quick. They decide to get married and Richard soon learns how possessive and destructive she can be endangering everyone around them even leading to murder. Vincent Price co-stars as Russell who is the ex-fiance of Ellen. Jeanne Crain, Gene Lockhart, Darryl Hickman, Chill Wills, and many others co-star in this film. This is best to watch when not really knowing a lot. Tierney does a great job being more and more unlikable as the movie goes along. It gets very intense at times and quite daring to do during this era. Martin Scorsese has named this as one of his favorite films.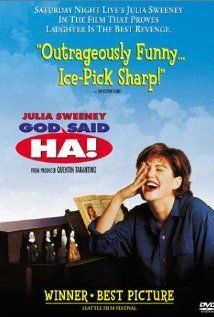 God Said, "Ha!" (1998): I end the week with this live one-woman show from SNL alum Julia Sweeney. She was able to make humor of the hard times with her family like with her brother getting cancer, her parents moving back in, and Sweeney herself being diagnosed with a rare form of cancer. She has a lot of sad but funny stories of what happened in her house and feeling like she was reliving her childhood. This was also directed by Sweeney and does a really good job with the way her stage was set up as well as keeping the audience involved and laughing making humor out of sad times. This is available on Instant Netflix.
Well, that is it for this week. Stay tuned for this week which so far includes more Julianne Moore, Faye Dunaway, Amy Adams, Lon Chaney, Willem Dafoe, Freddie Highmore, and many others.