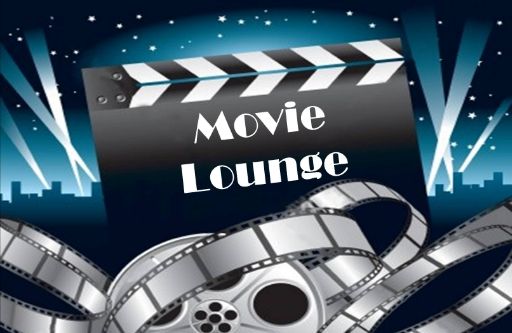 Welcome to the 516th Edition of my series. Today starts the annual contest of the Madness where a group of people have a contest to watch Halloween oriented films. I have been doing this from the beginning which I believe is eight years now. It is always an enjoyable time where while I have never won, I still get referred to as "The King of the Loophole" for going after what they call Wild Cards which are names in the industry that do not have to be horror and I exploit them for what they are worth while still watching other Halloween oriented films. Last week in football, I saw my real team of the 49ers fall to the Cardinals and hope this was a wake up call while getting back to the Niners from the first week. That being said, I finally got a win with my fantasy team on my CBS league and hope that is the start of my winning ways but we will just have to see. For right now, I will just get the movie recommendations out there.
Godzilla (2014): I start the week out with this creature feature. In this version, a nuclear plant in Janjira is destroyed killing many including supervisor Joe Brody's, played by Bryan Cranston, wife Sandra, played by Juliette Binoche. Years later, Joe's son Ford, played by Aaron Taylor-Johnson, must go to Japan to help his estranged father uncover the truth. They discover that a couple very destructive creatures are on the loose and that the only hope may be Godzilla. The King of the Monsters battles them but also has a lot of humans leery of Godzilla. Elizabeth Olsen co-stars as Joe's wife after being twins in THE AVENGERS: AGE OF ULTRON. Ken Watanabe, Sally Hawkins, David Strathairn, and many others co-star in this action film. This was a pretty good looking Godzilla and they had pretty decent human characters which these films can lack at times. This was a pretty fun watch in my opinion.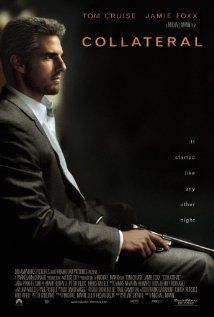 Collateral (2004): Michael Mann directed this film. Jamie Foxx stars as L.A. cab driver Max who has a lot of dreams but has called his job temporary for 12 years. His life changes when he picks up Vincent, played by Tom Cruise in one of his best performances, who turns out to be a hitman and forces Max to help him in his jobs like with pick ups and such. Jada Pinkett Smith, Mark Ruffalo, Peter Berg, Bruce McGill, Debi Mazar, Javier Bardem, Jason Statham, and many others have parts in this film. This is a very suspenseful films with great performances from the leads into a really good climax.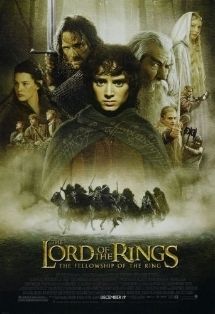 The Lord of the Rings: The Fellowship of the Rings (2001): This is the first of Peter Jackson's adaptation of the novels from J.R.R. Tolkien. An ancient and evil ring has been found in which the noble wizard Gandalf discovers it is one of the three rings of the dark lord Sauron. A hobbit of the shire named Frodo, played by Elijah Wood, is given the ring and is to make a journey to the Cracks of Doom in order to destroy it. Joining him in his epic journey are humans Aragorn, played by Viggo Mortensen, and Boromir, played by Sean Bean, an elf named Legolas, a dwarf named Gimli, played by John Rhys-Davies, and Frodo's hobbit friends Samwise, played by Sean Astin, Pippin, played by Billy Boyd, and Merry, played by Dominic Monaghan. Andy Serkis provides the voice of Gollum who is a character that would become very significant in the ones after this. Ian Holm, Christopher Lee, Liv Tyler, Hugo Weaving, and many others co-star in this installment of the series. For those that like Tolkien and the fantasy genre, Peter Jackson put a lot of attention and effort to this film.
La Jetee (1962): This is my short film for the week which was written and directed by Chris Marker. This deals with time travel during the aftermath of World War 3. This is a rather beautiful story told in stills and photos along with narration. Terry Gilliam has cited this one as an inspiration for his movie 12 MONKEYS. This is about 30 minutes. It is hard for me to really go in-depth but was a very innovative sci-fi film. This was released on the Criterion Collection and is worth a look.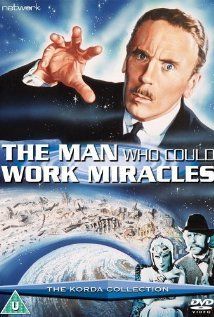 The Man Who Could Work Miracles (1936): This is an adaptation of the H.G. Wells novel of the same name. Roland Young stars as George McWhirter Fotheringay who is the common man but discovers that everything he says can come true. He starts out using it for got but gets carried away. Ralph Richardson and George Sanders co-star in this film. This is a pretty decent sci-fi film of more unknown Wells.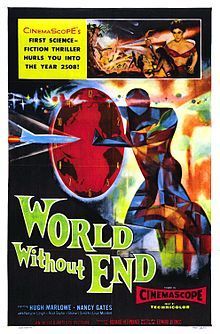 World Without End (1956): Edward Bernds directed and wrote this sci-fi movie. A group of astronauts accidentally enter a time warp where they end up in 26th Century Earth. They run into some mutant like people and find a group of humans who live underground to stay safe from the mutants. When getting there, no one really knows what to think of them. They try to get them to band together and build a different world while trying to get back into their own time period. Hugh Marlowe and Rod Taylor star in this b-movie. There are large spiders, mutants, girls in short skirts, not a bad little outing. Kind of a cross between PLANET OF THE APES and THE TIME MACHINE. I think you will understand my reference when watching it.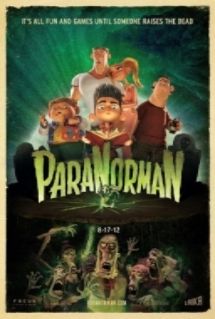 Paranorman (2012): Chris Butler and Sam Fell co-directed and wrote this animated film. Norman, voiced by Kodi Smit-McPhee, is a boy who can speak to the dead and no one will believe him. His eccentric uncle informs him of an annual ritual he must take up to save the town from a centuries old curse. When agreeing to cooperate, things do not go as planned which unleashes a witch and the dead. Now, he must stop things from getting worse while learning the truth behind the curse. Anna Kendrick, Casey Affleck, Christopher Mintz-Plasse, Leslie Mann, Bernard Hill, Jeff Garlin, Tempestt Bledsoe, Alex Borstein, and many ohters co-star in this film. This is a good one for the family to watch during the holidays and is good for the misfit kids out there that are different and misunderstood. The animation in this movie is also very well done.
Dr. Strangelove or: How I Learned to Stop Worrying and Love the Bomb (1964): Stanley Kubrick directed this satire to nuclear war based on the novel RED ALERT by Peter George. Sterling Hayden stars as General Jack D. Ripper whose actions lead to potential nuclear holocaust. Peter Sellers stars as three characters being General Mandrake, President Muffey, and the title character. Keenan Wynn, George C. Scott, Slim Pickens, Peter Bull, James Earl Jones, and many others co-star in this well-done comedy. There are many funny lines and funny moments that include having to owe coke, not fighting in a war room, and Slim Pickens embracing his redneck ways. Sellers plays each part very well especially Strangelove. This is a comedy which still holds up today.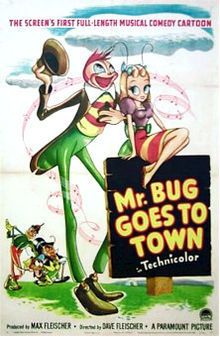 Mr. Bug Goes to Town (1941): This is my second animated film for the week which is a rare featured film from Dave Fleischer. This is about a world of bugs trying to live in human society. Their town of Buggsville is in danger when the populace learns that a giant skyscraper is to be built over they tiny town. The grasshopper Hoppity searches for a new place for his group to live and for a couple of the humans that he likes. This is a pretty fun movie but at the same time beneath the surface has some rather dark undertones. It is still one that the family can enjoy. I had not heard of this now so I hope to help it get on the radar. Classic animation buffs will really like this one.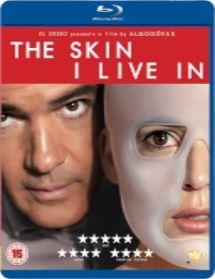 The Skin I Live In (2011): I end with this Spanish film from Pedro Almodovar. Antonio Banderas stars as plastic surgeon Robert Ledgard who becomes obsessed with trying to synthesize the perfect skin after his wife dies in a car accident. He has a guinea pig in Vera Cruz, played by Elena Anaya who is essentially a prisoner in his home. He gets closer but people in the medical community begin to question what he is doing in his home. His past also is coming back to haunt him. This is a pretty good psychological horror film. Banderas possibly puts on his best performance as the surgeon.
Well, that is it for this week, tell me what you like and dislike and stay tuned for next week which so far includes Jennifer Lawrence, Tom Cruise, Tom Hanks, Peter Lorre, Christopher Lee, Joan Crawford, and many others.