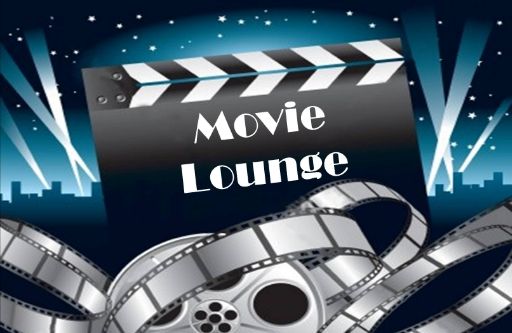 Welcome to the 519th Edition of my series. In addition to my December show A MIRACLE ON 34TH STREET at the Muncie Civic Theater, I will be continuing theater when I make my debut at the Alley Theater in Anderson as the Messenger in Shakespeare's MUCH ADO ABOUT NOTHING. I'm excited for these great opportunities but for now I will be getting to this week's recommendations and Madness.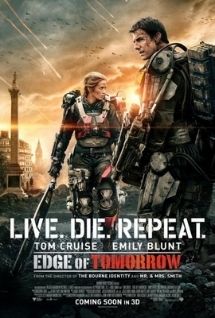 Edge of Tomorrow (2014): This is part four of my five part Tom Cruise series. Doug Liman directed this sci-fi film which stars Cruse as Major William Cage who has never seen any combat but is being put with a military group for disciplinary reasons. This is around the time of an alien invasion and he is killed shortly after joining but finding himself in an endless loop when he starts over. He joins Special Forces warrior Rita Vrataski, played by Emily Blunt, who is very tough and knows what Cage is going through. Brendan Gleeson, Bill Paxton, Jonas Armstrong, Dragomir Mrsic, Charlotte Riley, Masayoshi Haneda, Terence Maynard, Noah Taylor, Lara Pulver, Madeleine Mantock, and many others co-star in this film. This is a pretty fun blockbuster and believed Blunt the point I never want to anger her. Good sci-fi film worth a look which is a cross between GROUNDHOG DAY and STARSHIP TROOPERS.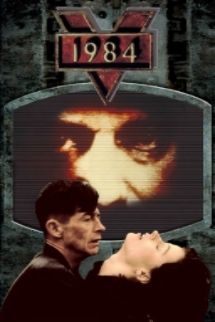 1984 (1984): This is based on the novel from George Orwell and how fitting the year this was made. I go from blockbuster sci-fi to more of a bleak sci-fi love story. Michael Radford directed this adaptation to the classic novel that takes place in a totalitarian future. John Hurt stars as bureaucrat Winston Smith in a society in which it is against the law to fall in love but Smith ends up doing just that with Julia, played by Suzanna Hoffman, and look to escape Big Brother's listening and viewing devices. Cyril Cusack, Richard Burton, and Gregor Fisher co-star in this film. Look closely for Annie Lennox who is a woman at the rally. This is a pretty moving and sad story in which many are concerned is what our society is leading into. Hurt was very well cast as Winston and has a good look to the film.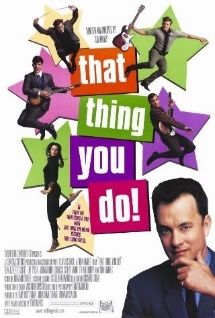 That Thing You Do (1996): Tom Hanks wrote and directed this film on the 60s music scene in which he also co-stars as music producer Mr. White. Tom Everett Scott stars as Guy Patterson who haplessly works at the family electronics store but is also a good drummer looking for a band. He gets a gig with the band the Oneders as the drummer after the one they have breaks his arm. They begin to have some success with their title song but must consider what they really want with their lives when they are on the road. Liv Tyler, Johnathan Schaech, Steve Zahn, Ethan Embry, Charlize Theron, Obba Bobatunde, Giovanni Ribisi, Chris Ellis, Alex Rocco, Bill Cobbs, Chris Isaak, Rita Wilson, Kevin Pollak, Clint Howard, Gedde Watanabe, Bryan Cranston, Colin Hanks, and many others co-star or have cameos in this film. Scott makes a very good debut in this film and has really not topped this one in my opinion. Hanks also makes his directorial debut in this one and also does a good job and has said he wrote this while filming FORREST GUMP. This is a really good look at a music band of the 60s right after the Beatles invasion.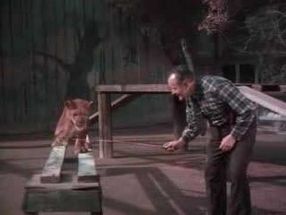 Lions for Sale (1941): This is my short film for the week which would make many animal lovers cringe. This shows lion cubs being taken from their mother and getting trained for things like the circus and zoos. It is entertaining at best with its narration but worth a few minutes.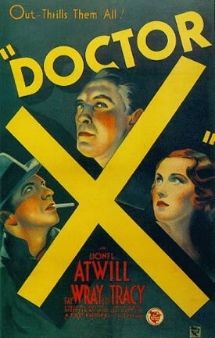 Doctor X (1932): Michael Curtiz directed this classic thriller for the week. There are a series of brutal murders happening and reporter Lee Tayor, played by Lee Tracy, investigates them leading to the mansion of Dr. Xavier, played by Lionel Atwill. He operates his medical facility out of his mansion and has his colleagues go through some unusual tests to find the killer who appears to be one of them. Fay Wray, Preston Foster, and John Wray all co-star in this film. This is a pretty interesting horror film from this era with Atwill doing a good job as the title character while Tracy does a good job in comic relief.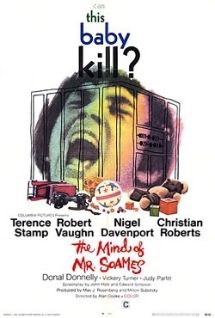 The Mind of Mr. Soames (1970): Alan Cooke directed this film based on the novel by Charles Eric Maine. Terence Stamp stars as John Soames who is 30 years old and has been in a coma since the day he was born. After a new experiment is done, he finally wakes from the coma and learns as though he was just born since he has been asleep the whole way through. Robert Vaughn, Nigel Davenport, Christian Roberts, Donal Donnelly, and Judy Parfitt co-star in this film. This is another one that is rather touching but is also very sad. Stamp is really good as the title character who is trying to learn but gets overwhelmed driving him to flee. This is a very unknown film that deserves more exposure.
Crouching Tiger, Hidden Dragon (2000): I continue with this rather groundbreaking martial arts film from Ang Lee. Chow Yun-Fat makes his martial arts debut as Li Mu Bai in the Qing dynasty of China. His sword the Green Destiny is stolen and looks to pursue it leading to the Nobleman's daughter Jen Yu, played by Ziyi Zhang, who is not who she appears to be. Michelle Yeoh also co-stars as Mu Bai's long time friend Shu Lien. Chen Chang and Pei-Pei Chang also co-star in this film. This starts with some very beautiful cinematography which has a lot of action along with a really good love story. This started a certain sub-genre of martial arts films.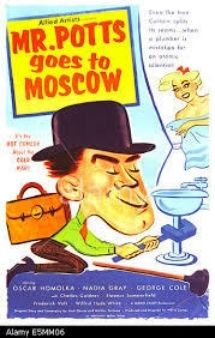 Mr. Potts Goes to Moscow (1952): This is my British comedy for the week. George Cole stars as George Potts who is a British Sanitary Engineer and leaves on vacation with a set of plans for a secret weapon which he believes is his own invention. He has everyone after him not knowing what for until a secret agent named Tania, played by Nadia Gray, informs him of the contents. This is a pretty funny Cold War movie with Cole fun as the naive plumber and works with with Gray. This is available on Instant Netflix.
Hausu (1977): This is my Japanese horror film for the week. Nobuhiko Obayashi directed this haunted house film where seven female friends go on a summer trip to a possessed house. When getting there, they pretty much get separated and each one has their own situation. It is really hard to explain this movie in words except that it is quite possibly the most bizarre haunted house film I have seen which is Japan though so I guess that is to be expected. There is a lot of horrror but also some comedy and different from any other haunted house films most have seen.
Kinsey (2004): Bill Condon wrote and directed this film on the real life Indiana University biology professor Alfred Kinsey. Liam Neeson puts his usual violent tendencies aside to study human sexuality mostly that he does not see anything black and white towards gay and straight which brings the Kinsey Scale. Laura Linney stars as his loyal wife Clara. John Lithgow co-stars as Alfred's father who is a preacher so does not agree with what his son is doing. Chris O'Donnell, Tim Curry, Peter Sarsgaard, Timothy Hutton, Oliver Platt, Julianne Nicholson, Dylan Baker, William Sadler, Julianne Nicholson, John McMartin, Veronica Cartwright, John Krasinski, and many others co-star in this film. This was a pretty good portrayal on the controversial professor from my own state. Condon interviews a lot of Kinsey's colleagues before writing his script. I believe that this is really worth a look.
Well, that is it for this part but continue to read for the Madness. Tell me what you like and dislike and stay tuned for next week which so far includes Susan Sarandon, Matthew Broderick, Anna Paquin, Sam Rockwell, more Tom Cruise, and many others.
THE MADNESS: DARKNESS WEEK 3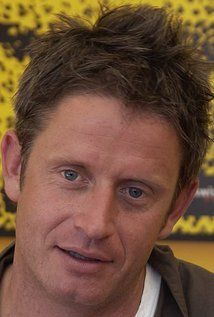 CHRISTOPHER SMITH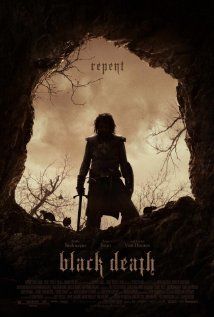 Black Death (2010, 102 minutes, 66 1/2): This is my selection from Smith who directed this movie taking place during the Bubonic Plague where a young monk is looking to learn the truth of people being brought back to life. Sean Bean and Eddie Redmayne star in this one.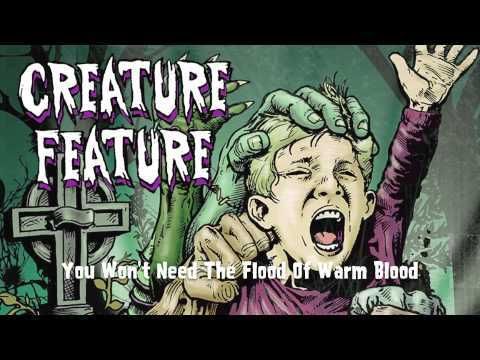 CREATURE FEATURES
Leprechaun 5: In the Hood (2000, 92 minutes 6 1/2): This was the first thing we all watched at the HORRORible Movie Night at my friend Wes's. As you see, this is the 5th one where Ice T and the Leprechaun go at it and a few wannabe rappers trying to get to the Irish one. Warwick Davis reprises his role where he is in the hood and if you can last long enough you get to see the Leprechaun rapping.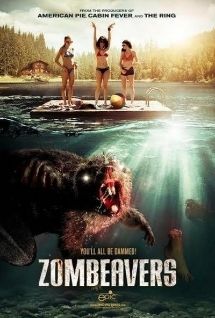 Zombeavers (2015, 77 minutes, 66): This is the second movie in our HORRORIBLE Movie Night and the one that I left after it was done. I could not think of a better category for either one of these so used the Creature Features. A group of friends at a lakeside getaway and find that there are some pretty bloodthirsty beavers who can also turn humans into zombeavers themselves. This is a pretty fun watch with some really bad dialogue and unrealistic looking murderous beavers.
DARK FUTURE
I am Legend (2007, 101 minutes, 666): In this remake of THE LAST MAN ON EARTH and THE OMEGA MAN. Will Smith stars as seemingly the only survivor of a virus that either killed everyone or turned them into zombie like monsters, he tries to find the cure and restore mankind.
1984 (1984, 113 minutes 666): This being a dark future and the society they live in should make this one count.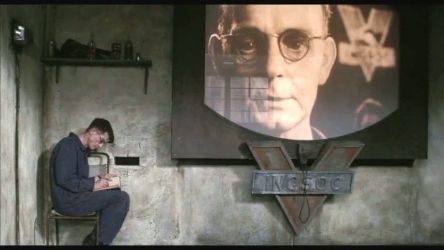 ______________________________________________________________________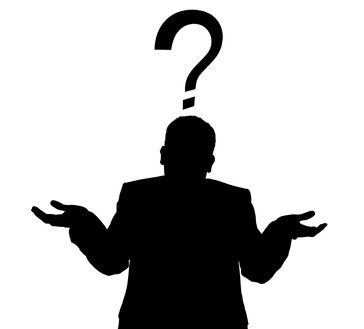 FANTASY, SCI-FI, AND OTHERS I CANNOT THINK OF A SPECIFIC CATEGORY
Crouching Tiger, Hidden Dragon (2000, 120 minutes, 666 1/2): I should at least get fantasy points for this one with the way they can fly. I wonder if this would be high adventure of fantasy, make no mistake I know nothing about the definition of these so I leave it to the judges.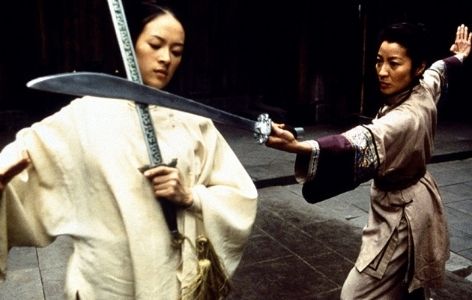 Jekyll (2004, 360 minutes, 666): This is the BBC modern day take on the classic Robert Louis Stevenson novel where James Nesbitt stars as Tom Jackman who is a descendant of Jekyll and has the Hyde side in him. This is a decent mini-series and interesting take to the tale.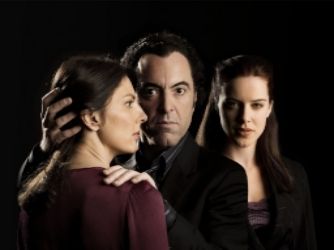 Lost Highway (1997, 134 minutes, 666): I believe this I guess film noir should count for this year. David Lynch directs this rather surreal film that also involves a transformation.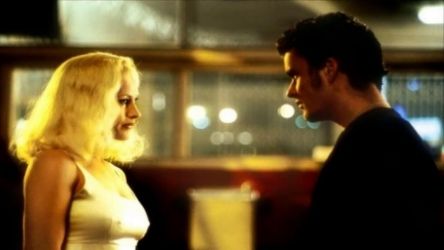 The Mind of Mr. Soames (1970, 92 minutes, 666): This should qualify for the year with the ways they go about to get a man out of a 30 year coma. This should qualify under the all sci-fi rule this year.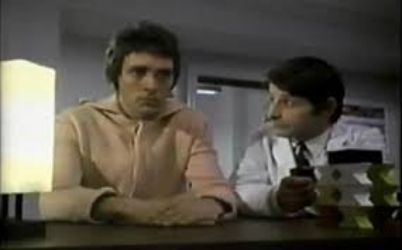 Team America: World Police (2004, 98 minutes 666): I believe this should count for sci-fi for things like the weaponry and things like Mt. Rushmore opening the mouth to go into headquarters. Trey Parker and Matt Stone hit it out of the park in this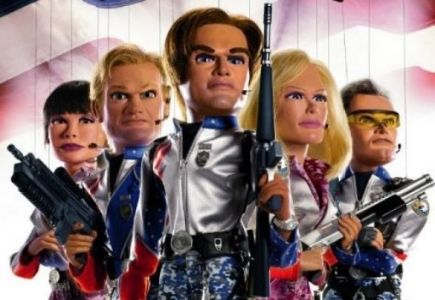 ______________________________________________________________________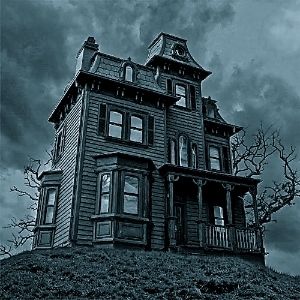 HAUNTED HOUSES
Hausu (1977, 88 minutes, 666): This Japanese film goes without saying.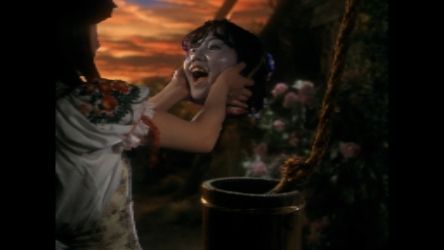 ______________________________________________________________________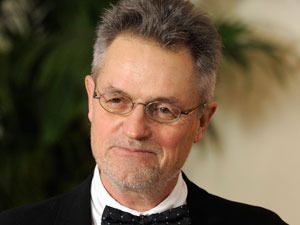 JONATHAN DEMME
That Thing You Do (1996, 108 minutes 666 1/2): This is my first for wild card Jonathan Demme who produced the movie and has a bit role.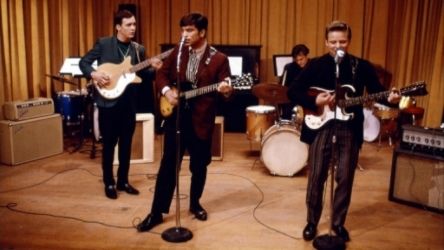 ______________________________________________________________________
LIVE THEATER
Into the Woods (2015, 120 + minutes, 666 1/2): My mom and I got to usher this adaptation from the Sondheim musical on fractured fairy tales and darker ones than we are used to seeing. There is a witch in the story that features characters like Cinderella, Little Red Riding Hood, Jack, Rapunzel, and many others. Below is a photo of my friend Sean who got to play the Wolf. If you are in or near Muncie and have not seen the show, come out to Muncie Civic Theater October 29th, 30th, and 31st. It is a good holiday show to come see.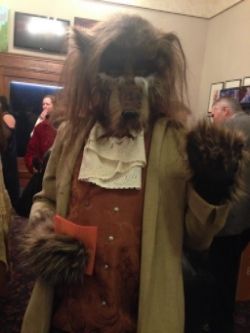 Tom Cherry's Old Time Radio Show (2015, 90 minutes, 666): My mom and I went to check out this monthly show that my friend Tom puts on every month that also gets put on the Farmland website for people to listen to if they cannot make it. This month they did shows including one called ABBOTT AND COSTELLO MEET DRACULA. During this my mother won the costume contest for her great witch outfit. Next month I will be a guest star on this show.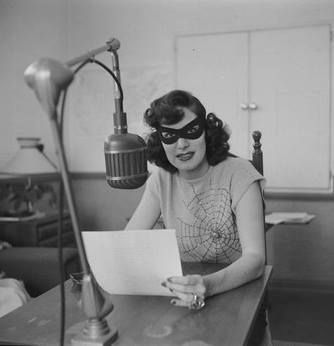 ______________________________________________________________________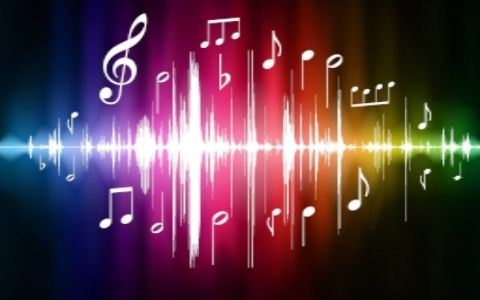 MUSICAL MADNESS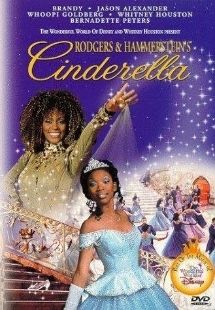 Rodgers and Hammerstein's Cinderella (1997, 88 minutes 66): This is the version with Brandy as Cinderella and Whitney Houston as her Fairy Godmother. The Fairy Godmother should already qualify this for the madness but I also believe this takes place in an alternate universe where biology works a lot different. One example is Filipino actor Paolo Montalban who plays the prince and his parents are Victor Garber and Whoopi Goldberg who are both white and black. The next example starts with wicked stepmother played by Bernadette Peters whose daughters are Veanne Cox and Natalie Reid who are white and black.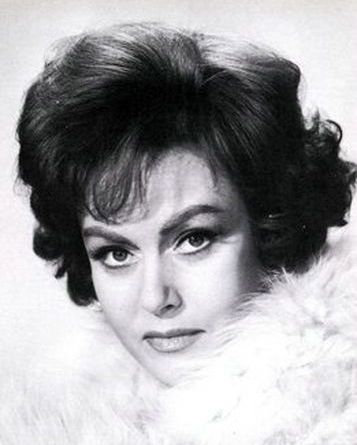 NADIA GRAY
Mr. Potts Goes to Moscow (1952, 93 minutes 666): This actress is a wild card making this British comedy count. Likely the only one I will use for her.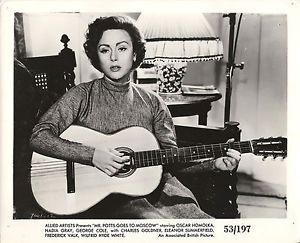 ______________________________________________________________________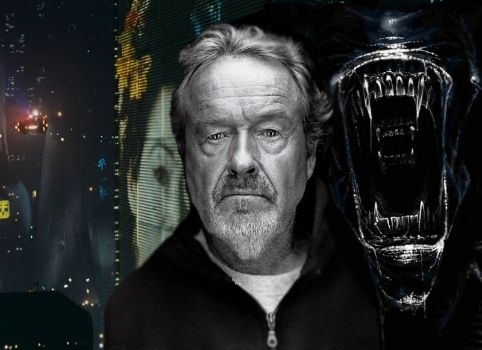 RIDLEY SCOTT
Gladiator (2000, 155 minutes 6666): This is one of my favorites so I was very glad when I learned I could use this for the contest as Ridley Scott is the director.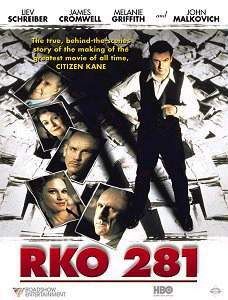 RKO 281 (1999, 86 minutes, 66 1/2): Ridley and Tony Scott produced this tv movie on Orson Welles' inspiration, making of and controversy of his classic film CITIZEN KANE. It was a pretty compelling movie but had a hard time buying Liev Schreiber as Orson Welles. I believe Vincent D'Onofrio has the best portrayal of Welles in his cameo ED WOOD but glad to be able to use this as a loophole.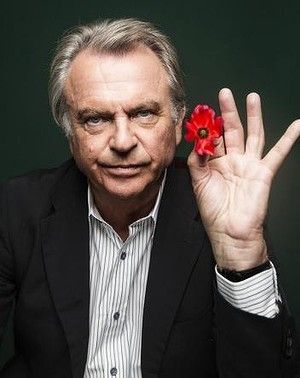 SAM NEILL
Escape Plan (2013, 115 minutes, 666): Sylvester Stallone and Arnold Schwarzenegger team up to escape from a seemingly escape proof prison helped being built by Stallone's security expertise. I suppose I could argue this being sci-fi but wild card Sam Neill makes this count. There is a mention about Arnold not liking the darkness.
______________________________________________________________________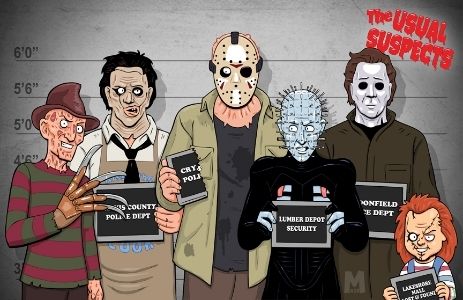 SLASHERS AND SERIAL KILLERS
Doctor X (1932, 76 minutes, 66 1/2): This counts easy with the serial killer, the brutality, and the way they are done.
Saw lll (2006, 108 minutes, 666): For me this is my favorite of the series. With Jigsaw's apprentice Amanda taking the helm and finding very flawed people using extreme situations to get them to respect life more.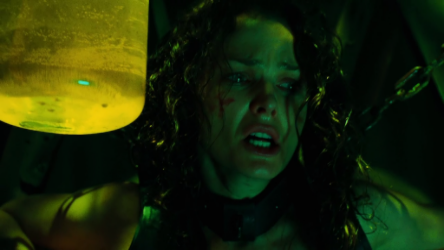 Saw IV (2007, 93 minutes, 66 1/2): More traps, some work, some don't.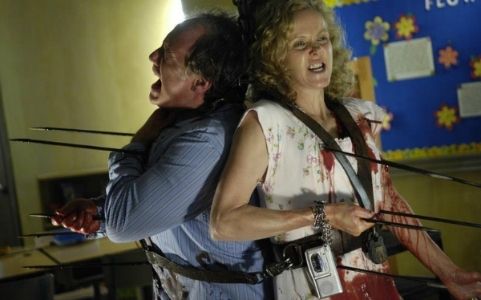 Saw V (2008, 92 minutes, 66 1/2): I don't want to give too much away but continues the traps. This could almost be a mini-series.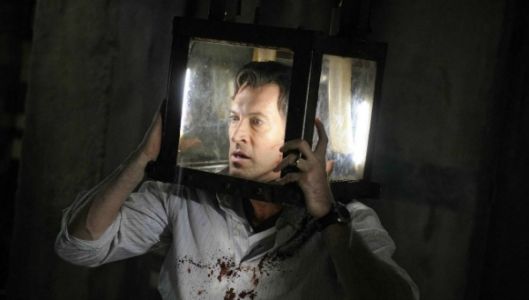 Saw VI (2009, 90 minutes, 666): I liked on this one how they actually developed a situation that lead to the traps. There is a mention of a pitch dark room.
Saw: the Final Chapter (2010, 90 minutes, 666): This one had the first public trapping. From what I am seeing, this is not the final chapter but I'm Sawed out for awhile.
Waxwork (1988, 95 minutes, 66): A wax museum owner's uses his exhibits to kill others in this horror comedy.
______________________________________________________________________
SUPERHEROES
Arrow (2015, 45 minutes, 666): Oliver and Diggle's differences come to a head while Laurel and Thea are at Namba Parbat in hopes to get Sarah Lance resurrected by the Lazarus Pit.
The Flash: Family of Rogues (2015, 45 minutes, 666): Barry is trying to understand why Captain Cold is working with his father on jobs and learns more about his rival.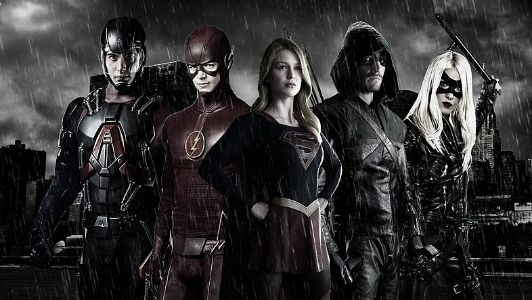 The Lego Movie (2014, 100 minutes, 666): With the rise of lego animation lately, they decide to do a feature film which really had a little of everything. They feature mainly Batman but also Green Lantern, Wonder Woman, and Superman. There is also a STAR WARS reference where Billy Dee Williams and Anthony Daniels reprise their legendary roles. There is also the danger of the world ending so yes this should count.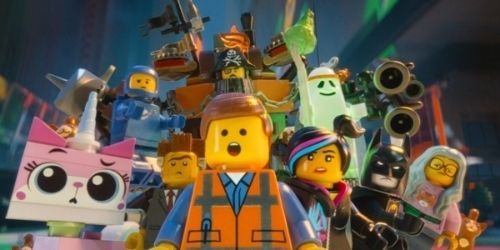 ______________________________________________________________________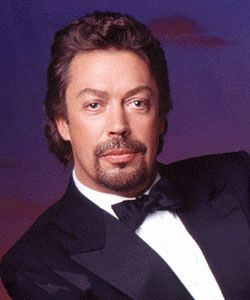 TIM CURRY
Kinsey (2004, 118 minutes, 666): Tim Curry is a wild card this year so this movie counts for this Halloween contest.
______________________________________________________________________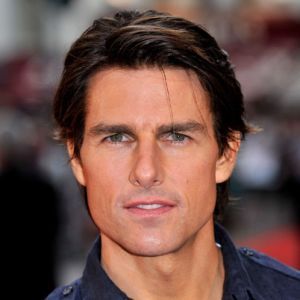 TOM CRUISE
Edge of Tomorrow (2014, 113 minutes, 666): This would likely count either way but Tom Cruise being in it makes me not have to explain anything.
Rock of Ages (2014, 123 minutes 666): I actually quite enjoyed this movie version of the Off-Broadway hit which includes Tom Cruise so it counts for this contest as a loophole in which they say I am the king of.
______________________________________________________________________
VAMPIRES
The Originals: I'll See You in Hell or New Orleans (2015, 45 minutes, 666): Elijah and Klaus work together for a change to uncover what Lucian has planned where we learn the relationship between Klaus Lucien while seeing there is a lot more going on.
The Vampire Diaries: Age of Innocence (2015, 45 mintues, 666): Caroline learns of Stefan's past with Valerie while Damon, Alaric and Bonnie take a road trip to get leverage over Lily. Enjoying the season but not sure yet how I feel about these flash-forwards they are doing.
______________________________________________________________________