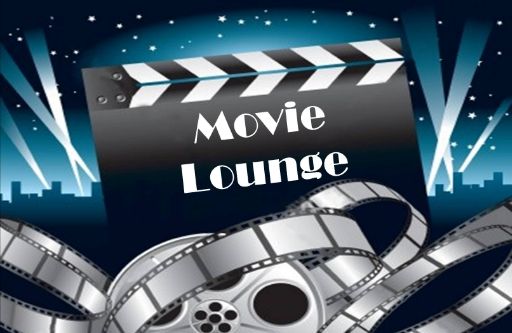 Welcome to the 522nd edition of my long running series. I am now fresh off my 10 year anniversary and the Madness before that and it is good to be back to normal though I do always look forward to that part of the year. Rehearsals for MIRACLE ON 34TH STREET are going well and glad to be making my big return. That's about all for this week so I'll just get to my selections.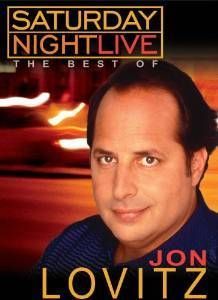 Saturday Night Live: The Best of Jon Lovitz (2005): This is more of a tv special but it is my blog so I can make the rules on what qualifies. Obviously this focuses on Jon Lovitz and his time on SATURDAY NIGHT LIVE. Watching this, I realize I really missed the boat on the Madness. In one segment he was the Devil in People's Court, Phil Hartman was the Creature of Frankenstein, and they did a rather funny BEAUTY AND THE BEAST segment. He did impersonations on people like Harvey Fierstein and Michael Dukakis as well as characters like Master Thespian and pathological liar Tommy Flanagan. This is a compilation of SNL sketches and has some pretty funny moments.
Year of the Dog (2007): I follow this up with SNL alum Molly Shannon who stars as Peggy who is single and childless into her 40s. The love of her life is a dog named Pencil who dies after taking in some type of toxins at her neighbor's house. A friendly employee named Newt, played by Peter Sarsgaard, recommends she adopt an abused dog. Through this, she becomes an animal rights activist and a vegan as well as embroiling her brother's kids in her cause. She becomes very obsessed with her new way of life which puts her mental health and and job in danger. John C. Reilly, Laura Dern, Tom McCarthy, Josh Pais, Regina King, and many others star in this comedy. This went to some rather mixed opinions but a lot of it was people expecting something upbeat this is is not. I did find that this had some very interesting characters like the ones played by Reilly and Sarsgaard and has some rather funny moments with Shannon.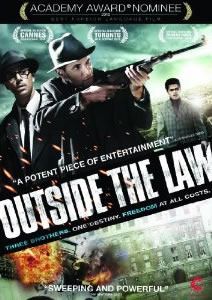 Outside the Law (2010): This is my foreign film for the week which was directed and written by Rachid Bouchareb. This centers around an Algerian family struggling for independence in France after WWII and around three brothers. Messaoud, played by Roschdy Zem, joins the French army to fight in Indochina. Abdelkader, played by Sami Bouajila, becomes the leader of the Algerian independence movement in France. Said goes to Paris and tries to make his fortune in the boxing world. Their fates are destined to reunite in their fight for freedom. This is another rather downbeat story but is still pretty well done with some good performances and scenery. It was nominated for best foreign film.
The Grandmother (1970): This is my short film for the week and is some early work from David Lynch who most of us know is far from conventional. The story is of a boy whose parents are very abusive and has a bag of seeds in which after planting the seeds plants a far more kinder grandmother. This has a combination of live action and animation and has no dialogue. It goes mostly along to music from the soundtrack of a band called Tractor. This is a good early entry into quite a career for David Lynch. This is available on Youtube and is is for anyone who like the surreal cinema.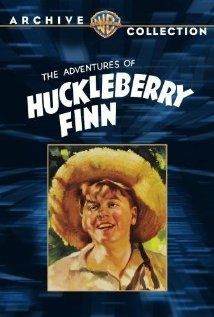 The Adventures of Huckleberry Finn (1939): Now I bring some Mark Twain into the picture in this adaptation of his classic novel. Mickey Rooney stars as the rambunctious Huck Finn who has a hard time being civilized. He decides to run away and takes along a slave named Jim, played by Rex Ingram, trying to help him to freedom. Along the way, they encounter a couple con artists played by Walter Connolly and William Frawley who they find are not very on the level. This is a good classic story on friendship and loyalty and this is possibly the best film adaptation to the story. I was actually in the musical version of this which is BIG RIVER and saw Mickey Rooney at a live show in my town which was really pretty entertaining.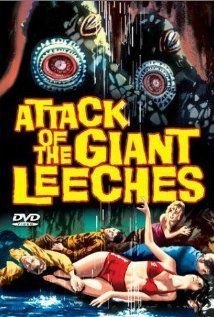 Attack of the Giant Leeches (1959): I guess this is my b-movie for the week which was produced by Roger Corman. People start to disappear and the authorities will not believe that there are giant leeches out there taking people. Do I really need much explanation for this one? It's low budget and has more of a story than a lot of Corman movies. Not a bad watch for the B-movie fans out there and get a few friends together and I think you'll have a good time.
They Killed Sister Dorothy (2008): This is my documentary for the week. Martin Sheen narrated this documentary 73 year old nun Dorothy Stang who spent a lot of time in the Brazilian rain forest fighting alongside environmentalists and underprivileged local communities from exploitation of powerful loggers and landowners. It talks about her efforts as well as her murder and the trial of those accused of killing her. In this documentary, she was liked by many but there were some who did not think that she was as great as everyone thought. This is a pretty well done and unbiased documentary that is very informative.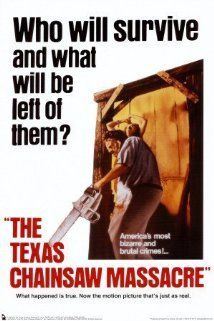 The Texas Chainsaw Massacre (1974): This week I pay tribute to Gunnar Hansen who recently left us and plays the iconic Leatherface. Tobe Hooper directed this horror classic that has had sequels, a prequel, and a remake but none measure up to this one. A group of friends are on a road trip to see the great of their grandfather. Along the way, they end up in the wrong town while pick up a rather strange hitchhiker, played by Edwin Neal, and end up at a home with a family of cannibals where they must fight for their lives. Marilyn Burns, Allen Danziger, Paul Partain, William Vail, and Teri McMinn co-star in this film and John Larroquette provides the narration in the beginning. This is partly inspired by serial killer Ed Gein who is the inspiration for many of the horror films we love today. This is by no means for everyone but is a pretty well-done low-budget production. Hooper allowed Hansen a lot of free reign to develop Leatherface and put a lot of thought into the character portraying him quite well despite being behind the mask and never speaking properly. A very controversial and disturbing film that remains a very significant horror film with a very iconic character.
Springfield Rifle (1952): This is my western for the week that takes place during the Civil War. Gary Cooper stars as Major Lex Kearney who is a Union soldier which is dishonorably discharged for cowardness but has a bigger plan to infiltrate the Confederacy to look into the theft of cavalry horses from the Union. This might be the most undercover work I have seen within a western where even we have to guess at times his allegiance. Phyllis Laxter, David Brian, Philip Carey, Lon Chaney Jr., Alan Hale Jr., and many others co-star in this western. Has a really good fight scene between Cooper and Chaney. This comes fresh after his success in HIGH NOON which does not top it but still has some good western action.
Nightcrawler (2014): I end with this newer thriller written and directed by Dan Gilroy. Jake Gyllenhaal stars as Louis Bloom who is desperate for work and discovers the world of L.A. crime journalism. He takes interest in a very cutthroat world to get the best footage possible to sell to news crews. Rene Russo co-stars Nina who runs a news organization and takes interest in Bloom's work while others do not like the way he gets his footage. Bill Paxton co-stars as the more experienced Joe Loder and become a rival to Bloom. Kevin Rahm, Ann Cusack, Riz Ahmed, and many others co-star in this film. This is a rather disturbing film with a good portrayal by Gyllenhaal as the ruthless reporter that stoops to some very unethical ways of getting footage hurting many in the process. I never knew how big his eyes are until I watched this one. This is Gilroy's directorial debut and does a great job in this film on how sleazy news reporting can be at times. This is available on Instant Netflix.
Well, that is it for this week. Tell me what you like and dislike and stay tuned for next week which so far includes Bruce Campbell, Boris Karloff, Jeremy Renner, and many others.