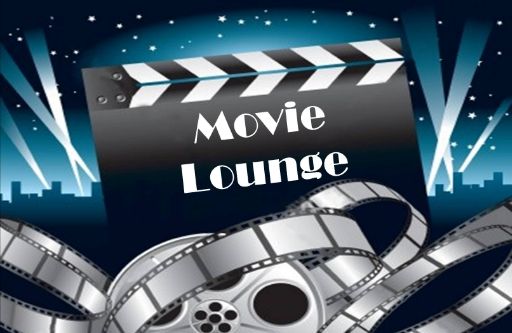 Welcome to the 523rd Edition of my series. I hope everyone has a good Thanksgiving. I am thankful for many things like family, friends, and those who support this blog inspiring me to continue to put these out every week for over a decade. On Saturday, I get to be a guest star on TOM CHERRY'S OLD TIME RADIO show in Farmland, Indiana. Those near me can come see it live, then go before and after to the Chocolate Moose. The show starts at 3 pm in Farmland. There is a lot of dark times right now in this world but it does not stop me from writing my blog each week so Ill just get to this week's selections.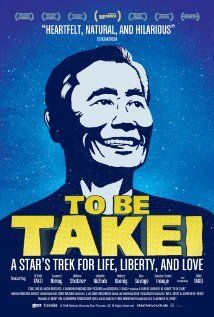 To Be Takei (2014): I start the week out with this documentary on the STAR TREK alum George Takei. He goes into a few things in this like his childhood where his family was put in and American internment camp for being Japanese Americans during the second world war. He also goes into the start of his acting career into becoming the activist he is today as well as his rise in the world of social networking with things that he posts. He also talks about his coming out of the closet and being married to his husband. One thing I did not know about him is that he wrote a musical about his times in the internment camps called ALLEGIANCE which has gone onto become a pretty successful musical. People being interviewed include his husband Brad Takei, John Cho, Nichelle Nichols, Leonard Nimoy, William Shatner, Lea Salonga, Wil Wheaton, B.D. Wong, and many others. This is a pretty amusing documentary and rather informative. This is available on Instant Netflix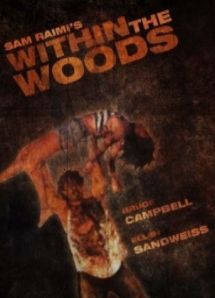 Within the Woods (1978): Last week I came across some real early work from David Lynch in the short film THE GRANDMOTHER. I decided to continue this trend and looked into some early work from Sam Raimi as well as Bruce Campbell. Raimi wrote and directed this short which stars Bruce and Ellen Sandweiss who go to a remote cabin and one of them accidentally desecrates and Indian burial ground turning them into a zombie. This is more of a pre-EVIL DEAD which was made to sell investors on the idea they had and is a start for both Raimi and Campbell in their efforts for EVIL DEAD which was not easy to get off the ground. I found this on Youtube and it is clearly made from a bad VHS cassette but still worth the half hour watch for Raimi and Campbell fans.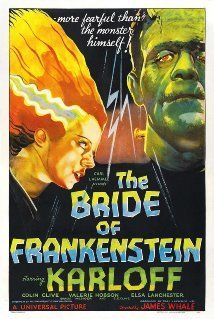 The Bride of Frankenstein (1935): This is the sequel to the 1931 classic FRANKENSTEIN and the second of the Universal era. James Whale takes the helm again where Elsa Lanchester starts the movie as the author Mary Shelley who explains that the first movie was not the end. Colin Clive reprises his role as Dr. Henry Frankenstein, no I don't know why he is named Henry instead of the more symbolic name of Victor. Boris Karloff reprises his role as the Creature. Frankenstein meets an even madder scientist in Dr. Pretorius, played by Ernest Thesiger, who goes through some rather underhanded methods to talk Frankenstein into creating a new monster which is a bride for the creature and the bride is credited as "?" and has been revealed to be Lanchester. Valerie Hobson, Una O'Connor, O.P. Heggie and Dwight Frye also co-star in this horror classic. In the Frankenstein franchise, this one comes in at number two behind THE CREATURE OF FRANKENSTEIN made by Hammer films. In this one, the Creature speaks for the first time and I always enjoy the scene of him and the blind hermit, played by Heggie, who does not fear the Creature like the others because he cannot see so does not fear the unknown like others. There are also some very well done special effects for this time period and when watching you will see what I am referring upon.
The Bourne Legacy (2012): Tony Gilroy directed this this action movie and the fourth in the Bourne series based on the books by Robert Ludlum but probably loosely based. The first three star Matt Damon as Jason Bourne and now we have Jeremy Renner who plays Aaron Cross who possesses the same strength and is being sought by the CIA. He finds Dr. Marta Shearing, played by Rachel Weisz, who was involved in the program and is also being sought. They team up and fight for survival. Scott Glenn, Stacy Keach, Edward Norton, Donna Murphy, Corey Stoll, Michael Chernus, Albert Finney, Oscar Isaac, Dennis Boutsikaris, David Strathairn, Joan Allen, and many others co-star in this action movie. This was by no means the best entry into the series but I felt still worth a watch for Renner and Weisz who carrie the film very well. I also thought it was interesting to see a different character and look forward to what the future holds.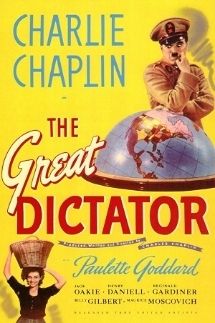 The Great Dictator (1940): Now I bring a very daring comedy written and directed by Charlie Chaplin who plays a duel role as a Jewish barber who is essentially the Tramp and as Tomainia dictator Adenoid Hynkel who is an obvious Hitler look-alike. The barber among his fellow Jews are being persecuted by Hynkel's regime. Jack Oakie, Paulette Goddard, Reginald Gardiner, Henry Daniell, Billy Gilbert, and many others co-star in this film. I am sure this is the first known Holocaust comedy to ever be put out and who better than Chaplin who walked a thin line better than anyone when it came to his definition of comedy. The real Hitler is said to have seen this comedy but never indicated his feelings for it though he did ban it in Germany. There are some really funny moments including a bit with a war missile and Hynkel with a globe. It also has a very inspirational speech in the end that maybe all of us need to watch and listen upon. Chaplin plays both parts to perfection and is maybe the best dual role portrayal of all time.
Far North (2007): Asif Kapadia wrote and directed this film taking place in the Arctic. Michelle Yeoh and Michelle Krusiec star as Saiva and Anja who have always lived there as Saiva has raised Anja from infancy. Things become complicated for their relationship when the find a wounded soldier named Loki, played by Sean Bean. When caring for Loki, Saiva recalls her past with a boyfriend while Anja slowly falls in love with him causing even more tension between Saiva and Anja. This movie is mostly carried by the three actors who do a really good job together. The scenery is absolutely beautiful and the story is mostly driven by the characters leading into a rather dark climax.
Abar, the First Black Superman (1977): I came across this when looking for something on TCM and the title sounded quite interesting. This is a Blaxploitation movie and their entry into the superhero genre I guess. J. Walter Smith stars as Dr. Kincade who is a successful scientist moving his family into a very bigoted suburban white neighborhood. Kincade has been working on an elixir for superhuman strength which he gives to his tough bodyguard Abar, played by Tabar Mayo. I will start by saying this would be a good one for the Rifftrax guys and maybe even the MST3K guys. The superhuman strength does not really come into play until nearly the end and it is usually the neighborhood trying to get the family out in rather violent ways. This does not exactly have good acting but it is still pretty enjoyable if you do not expect a compelling film but to just have fun. I guess this was not successful enough to have sequels.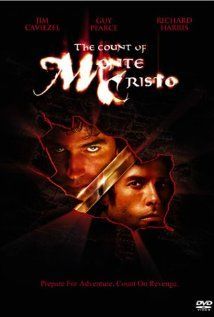 The Count of Monte Cristo (2002): I now bring this adaptation to the classic Alexandre Dumas novel. Jim Caviezel stars as Edmond Dantes who is falsely accused of treason and betrayed by who he thought was a friend Mondego, played by Guy Pearce. When imprison, he endures a lot of torture by the guards but is also slowly working on an escape with the help of fellow prisoner Abbe, played by Richard Harris. When escaped from prison, he becomes the title character to exact revenge on those who betrayed him. James Frain, Dagmara Dominczyk, Michael Wincott, Luis Guzman, Christopher Adamson, JB Blanc, Alex Norton, Henry Cavill, Freddie Jones, and many others co-star in this film. I had seen seen the 1934 version of this film which was quite good but director Kevin Reynolds managed to make a very good adaptation himself. Caviezel and Pearce give very good performances and has some really good action as well as scenery.
Easy Living (1949): This is my sports movie for the week. Victor Mature stars as professional quarterback Pete Wilson who has been on top for a long time but has seen better days. Lizabeth Scott co-stars as Pete's wife Liza who is clearly more about the money and fame and does not want to see her husband retired. Pete must consider what his future is when all he really knows is football but knows he does not have much left. Lucille Ball co-stars in this film as Anne who I guess is a football groupie and forms a crush on Pete. She actually does a pretty good job in a more serious role and has a really good scene with Mature when he gets really drunk. Sonny Tufts, Lloyd Nolan, Paul Stewart, Gordon Jones, and many others co-star in this film. This is a pretty good look at the early days of NFL and a good look at a rather loveless marriage.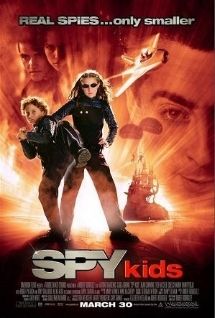 Spy Kids (2001): I end the week on this more family oriented one which was written and directed by Robert Rodriguez. This is part one of a possible three-part Carla Gugino series. Alexa PenaVega and Daryl Sabara star as Carmen and Juni Cortez who are siblings whose parents are retired spies Gregorio and Ingrid Cortez being called back into action to a new mission. The kids learn that they went on an assignment and look to save their parents from danger. Alan Cumming co-stars as Fegan Floop who is the star of Juni's favorite kid's show but is a front for their scheme. Tony Shalhoub, Teri Hatcher, Cheech Marin, Robert Patrick, Danny Trejo, Mike Judge, Richard Linklater, Guillermo Navarro, George Clooney, and many others co-star in this pretty fun adventure movie. This is the first of many appearances for Trejo as the character Machete who later starred in a far more adult oriented MACHETE movies. This is part one of a trilogy and all of which are available on Instant Netflix. It is a pretty harmless family movie night selection.
Well, that is it for this week. Tell me what you like and dislike and stay tuned for next week which so far includes Stanley Tucci, Veronica Lake, Antonio Banderas, and many others.