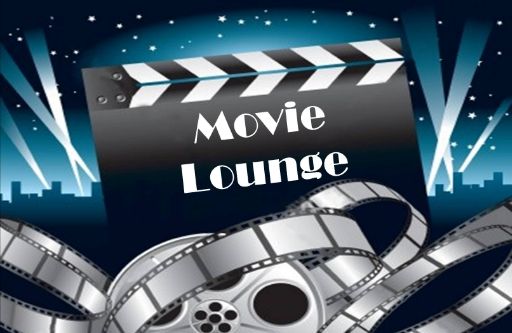 Welcome to the 526th Edition of my long running series. I had a lot going on this week and had a performance today at 2 pm for A MIRACLE ON 34TH STREET which is going quite well. We have one more weekend left on Thursday, Friday, and Saturday of this week. Shows are at 7:30 and seats can be reserved at http://www.munciecivic.org or by calling 288-PLAY. I don't care what anyone says, this December weather is amazing but now I say it's time to get to my selections for the week.
Beastie Boys: Video Anthology (2000): I start the week out with this Criterion Collection selection which is more of a compilation of the famed band. They were always known for some really good music videos and is put together very well in this DVD collection. This has one video directed by Spike Jonze and has people like Chloe Sevigny, Max Perlich, Ione Skye, Q-Tip, Zoe Cassavetes, and Sofia Coppola in some of the videos. This is mostly for fans of the Beastie Boys and it was good to relive some of their music and even see things I have not seen or heard.
The Trouble Maker (1959): This is another one of my underground short films that I have been doing for the week. This takes place in a high school where a kid named Mel tells very exaggerated stories for attention and to start trouble. This time he starts trouble within the football team an compromises everything. This is part of the "Discussion Problems in Group Living" series. Like many of them, bad acting, silly sets, boring narration, perfect for Rifftrax and MST3K.
The Hasty Heart (1949): Vincent Sherman directed this postwar WWII film of some soldiers in a hospital trying to recover. Our future president Ronald Reagan stars as Yank who is mostly the leader of the group and must deal with the stubborn Scottish soldier Corporal Lachlan MacLachlan, played by Richard Todd, who wants nothing to do with the group. They nickname him Lachie and he does not know that he is actually dying so the guys and Sister Margaret Parker, played by Patricia Neal, try to make him feel welcome and get through his stubbornness. Todd does a really good job as the Scotsman and Reagan has possibly his best performance.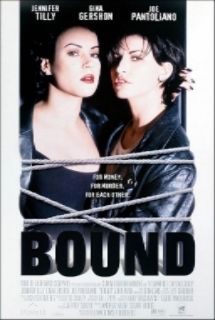 Bound (1996): This is my gangster film for the week which was directed by the Wachowski brothers. Gina Gershon stars as lesbian ex-con Corky who meets her neighbors Caesar, played by Joe Pantoliano, and his girlfriend Violet, played by Jennifer Tilly. Caesar is a money launderer for the mob and Violet is not happy in the relationship soon forming a relationship with Corky and a scheme to steal money from the mob to look like Caesar did it. John P. Ryan, Christopher Meloni, Mary Mara, Kevin Michael Richardson, and many others have parts in this film. Gershon is absolutely perfect for her role. I also enjoyed Meloni as a very ruthless gangster. It is a very clever story and for all you MATRIX fans out there, this movie convinced the studio of the Wachowskis' talent.
Treasure Island (1934): Victor Fleming directed this earlier adaptation of the classic novel from Robert Louis Stevenson. Wallace Beery and Jackie Cooper reunite after being the ultimate father/son combinations in the 1931 classic THE CHAMP. Cooper stars as Jim Hawkins who comes across a treasure map and is torn between the loyalty to his benefactors and his intrigue with the charming but ruthless Long John Silver, played by Beery, who leads a group of pirates in search of the treasure. Lionel Barrymore, Otto Kruger, Lewis Stone, Nigel Bruce, and many others co-star in this film. This is a very fun and early pirate adventure with really good performances especially in Beery as Long John Silver and Lionel Barrymore as Billy Bones.
Non-Stop (2014): I continue with some action in part four of my four part Corey Stoll series. Jaume Collet-Serra directed this film that takes place in the air and on a plane being hijacked. Liam Neeson stars as federal air marshall Bill Marks. On the flight, he begins to receive text messages demanding 150 million dollars be transferred to an offshore account or passengers will be killed every 20 minutes. It appears that it is coming from the plane and Bill must find who it is before murders happen. Julianne Moore, Corey Stoll, Scoot McNairy, Nate Parker, Lupita Nyong'o, Omar Metwally, Jason Butler Harner, Linus Roache, Shea Whigham, Anson Mount, Quinn McColgan, Corey Hawkins, Jon Abrahams, and many others co-star in this film. I still always wonder who would want to mess with Liam Neeson. I mean look at what happened to those involved in his daughters kidnapping and training the likes of Batman and Darth Vader. If I was to choose a celebrity bodyguard, I think I would choose Mr. Neeson but someone again wants to get to him and this time even frame him. This is a pretty decent action movie as long as you can suspend a little disbelief in the process.
The Night of the Iguana (1964): This is part one of a two-part Ava Gardner series. John Huston directed this adaptation of the play by Tennessee Williams. Richard Burton stars as defrocked and burned out priest Reverend Dr. Lawrence Shannon who is now a tour guide in Mexico taking a group of mostly older ladies on a tour of the Mexican coast ending up at a remote hotel for the night. He must look to come to terms with his life and deals with three different women. Ava Gardner co-stars as Maxine who owns the hotel and clearly has some history with Shannon. Deborah Kerr co-stars as artist Hannah who is part of the tour and has her own interests in the former priest. Sue Lyon co-stars as the underage Charlotte who is underage but very tempting to Shannon. This is Sue Lyon's follow-up to her great debut in Kubrick's LOLITA in a rather promising career but never really did a lot more notable work after this one. Most people know Williams for things like A STREETCAR NAMED DESIRE, CAT ON A HOT TIN ROOF, and THE GLASS MENAGERIE but this one does not appear to be nearly as known. I like the work of Williams, which reflect on far more dramatic and realistic human elements that did not appeal to people as much in the 40s and 50s. Of all these, I have seen film versions but really like this the most. It is a very well done movie that was driven by the characters.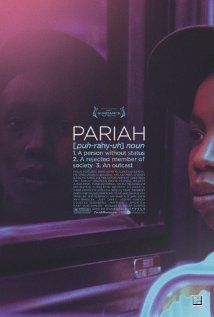 Pariah (2001): Dee Rees wrote and directed this independent film. Adepero Oduye stars as Alike who is a Brooklyn teenager who is in search of sexual expression while having a disapproving mother, played by Kim Wayans, of her dressing as a tomboy and having a friend who is a lesbian. Her mother is very religious and Alike does what she can to hide it while being able to express her real identity among friends. Pernell Walker, Aasha Davis, Charles Parnell, Sahra Mellesse, Shamika Collins, and many others co-star in this film. Wayans did a really good job in a more dramatic turn and Oduye does very well in her role. It is a really good look at a youth trying to express who she is but has a very difficult time with a disapproving family. This went very under the radar and while not for everyone, it is a well-written script. This is available on Instant Netflix.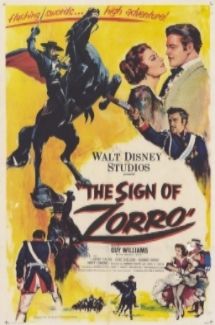 The Sign of Zorro (1958): This is a movie that came from eight episodes of the Disney series ZORRO. Guy Williams stars as Don Diego de la Vega who returns to his California home only to be found it is being run by dictator Capitan Monastario, played by Britt Lomond, who is not very good to the people. He soon becomes his dual identity of Zorro to help his state. Henry Calvin, Gene Sheldon, and George J. Lewis co-star in this movie. Sheldon is very amusing as Don Diego's mute servant. I remember watching this some when I was younger and it was on tv. I always liked Williams as Zorro and find he is a more overlooked Zorro in this modern era. This character was written by Johnston McCulley and is a big inspiration for the duel identity. I watched this on the website www.hoopladigital.com which I was able to sign up through my local library and has some really good selections.
Pigfoot (2015): I end the week with this short film from the group Ruckus-Ray productions in the town of Columbus, Indiana. Columbus resident Josh Hopkins directed this video which stars stars David Brown as a hunter who encounters a very deadly pig in the woods. This is seven minutes long and has some funny and gruesome moments. This can be seen at https://www.facebook.com/RuckusRayProductions/videos/900650289972847/?pnref=story and there is a page for Ruckus-Ray Productsions at https://www.facebook.com/RuckusRayProductions/videos/900650289972847/?pnref=story . I will soon be doing a production through this company and will have more details later.
Well, that is it for this week but continue to read for the returning "Movie Night at the Shera" segment. Tell me what you like and dislike and stay tuned for next week.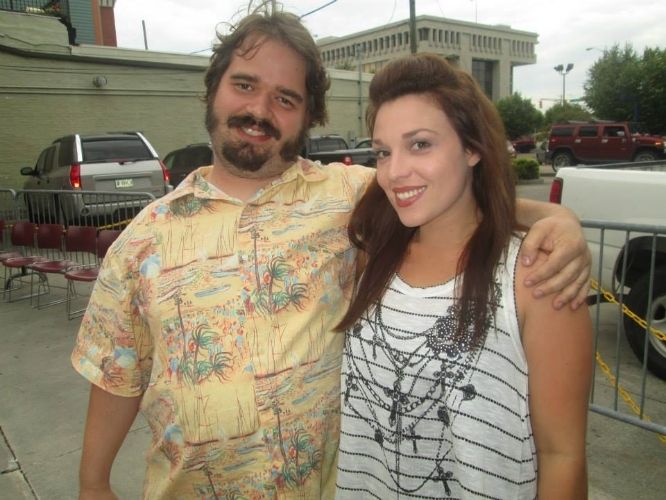 MOVIE NIGHT AT THE SHERA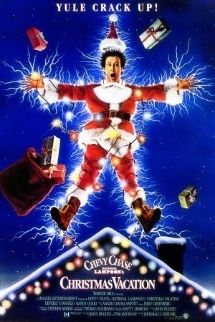 National Lampoon's Christmas Vacation (1989): Shera and I had been quite busy but found we had some time for a holiday movie and agreed to watch this Christmas comedy so got to watch this and also got to see her three daughters putting together gingerbread houses. This is the third in the vacation series where Chevy Chase and Beverley D'Angelo reprise their roles of Clark and Ellen Griswold with their children being played by THE BIG BANG THEORY star Johnny Galecki and Juliette Lewis. This one, the vacation stays at home while the Griswolds decide to host Christmas and Clark has his usual bad luck being worsened by family guests like Cousin Eddie, played by Randy Quaid, who contributes the most to the dysfunctional family. Some of the best stuff in this comedy is Clark trying to get his Christmas lights going at his home and go beyond everyone else. John Randolph, Diane Ladd, E.G. Marshall, Doris Roberts, Miriam Flynn, William Hickey, Mae Questel, Sam McMurray, Julia Louis-Dreyfuss, Nicholas Guest, Brian-Doyle Murray, and many others co-star in this comedy. This is quite possibly the best Christmas comedy out there and good for those who don't like the Christmas sap which I admit this time of year I'm kind of a sucker for it.