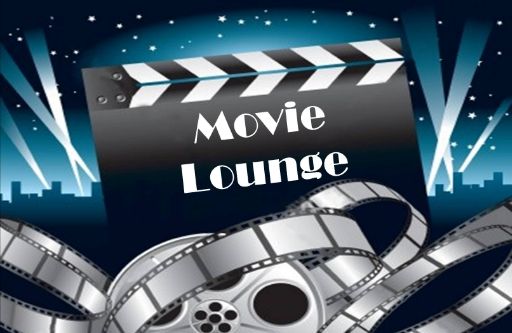 Welcome to the 527th Edition of my series. The musical version of MIRACLE ON 34TH STREET is now done at the Muncie Civic Theater. I have really enjoyed being part of this cast where I reunited with a few and met many others. This was a great way to make my return to the place where it all started after a five year absence. I have a couple more projects coming up where I will be shooting something with Ruckus-Ray productions in next month and will be in MUCH ADO ABOUT NOTHING at the Alley Theater in Anderson where I make my debut. Until then I guess it's back to normal for now. I hope everyone has a good holiday however one might celebrate and now I will get on with the selections.
The Cruise (1998): I start the week out with this documentary directed by Bennett Miller. This is a documentary on Timothy "Speed" Levitch who is a tour guide for Manhattan's Gray Line double-decker buses. Levitch has quite a following for his fast talking and giving historical facts in a very fun way. This is a pretty good portrait on Levitch who is the perfect documentary subject. For those who have Hulu, he also has a 2012 series called UP TO SPEED where he takes us on tour in various big towns. This is available on Instant Netflix.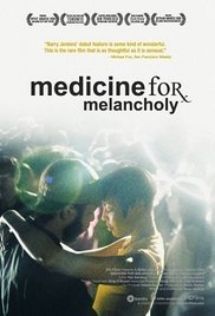 Medicine for Melancholy (2008): I follow with this independent film written and directed by Barry Jenkins. Wyatt Cenac and Tracey Heggins star as Micah and Jo who have a one night stand they don't remember. They decide to hang out in San Francisco searching through a deeper connection through coffee and talk. This takes a good look at the town of San Francisco and it also takes a look at two everyday characters that gave good performances and worked very well together in this low-budget film. This is also available on Instant Netflix.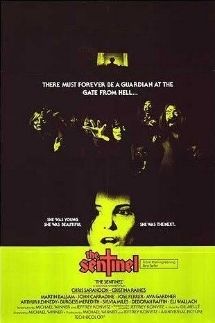 The Sentinel (1977): For all you hates of Christmas, I bring a more Halloween oriented film. Michael Winner directed this film based on the novel by Jeffrey Konvitz. Christina Raines stars as fashion model Alison Parker who moves to an apartment after not really being ready for marriage with her boyfriend Michael, played by Chris Sarandon. When getting there, she meets some rather unique neighbors but learns that the only person there is an old priest named Father Halliran, played by John Carradine. She soon encounters very creepy things and learns a terrifying truth. Burgess Meredith, Ava Gardner, Martin Balsam, Jose Ferrer, Arthur Kennedy, Sylvia Miles, Deborah Raffin, Eli Wallach, Christopher Walken, Jeff Goldblum, Jerry Orbach, Beverley D'Angelo, Tom Berenger, and many others co-star or have parts in this film. This is a pretty well done classic psychological chiller with some really good characters and performances.
Don't Get Angry (1953): This is my short film for the week which comes from the "Underground Shorts" that I recorded off TCM. This is another from Encyclopedia Britannica which shows us that it does not good to get angry. It shows situations with mostly kids who don't know how to deal with their emotions and let the anger get worse. Another really laughable one but I do enjoy these few minutes.
State Fair (1945): This is my musical for the week and was in the chorus for this one back in 2007 at Muncie Civic Theater. Walter Lang directed this adaptation of the Rodgers and Hammerstein classic which centers around the Frake family who really look forward to that great Iowa state fair. Jeanne Crain stars as the daughter Margie who is very discontented by meets the reporter Pat, played by Dana Andrews, at the state fair and takes a liking to him. Dick Haymes stars as Margie's brother Wayne who is having his own troubles and meets a nightclub singer named Emily, played by Vivian Blaine. Charles Winninger stars as the Frake patriarch Wayne who struggles to get his pig Blue Boy up and going for the pig judging contest. Rounding out the family is the matriarch Melissa, played by Fay Bainter, who is trying to get her pie together. Donald Meek, Frank McHugh, and Harry Morgan all co-star in this film. This was a pretty decent adaptation of the classic musical and has a lot of fun numbers. Musical lovers should enjoy.
Better This World (2011): This is my second documentary for the week directed by Kelly Duane and Katie Galloway. This covers Texas childhood friends Bradley Crowder and David McKay. This shows how they become activists after the meeting of activist Brandon Darby who planned to protest the 2008 Republican Convention. When things went down, they were accused of terrorism when finding homemade shields from them. This takes a look at who is to blame and our paranoid society today. It also shows how Darby was being the informant to get himself off. This is a pretty eye-opening documentary that deserves a look.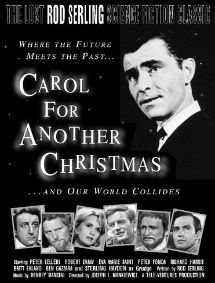 A Carol For Another Christmas (1964): This is my holiday selection for the week that I recorded from TCM. Joseph L. Mankiewicz directed this tv movie which was written by Rod Serling. This is a really interesting variation on the Dickens classic A CHRISTMAS CAROL. Sterling Hayden stars as industrial tycoon Daniel Grudge who is very bitter after his son Marley, played by Gordon Spencer, was killed in action during the 1944 Christmas Eve and refuses to help with international affairs even though he could help financially. He gets visited by the Ghosts of Christmas Past, Present, and Future and sees a very bleak future. This does have quite the all star cast with Eva Marie Saint, Steve Lawrence, Pat Hingle, Robert Shaw, Peter Sellers, Britt Ekland, and Percy Rodrigues. Sellers has a pretty bizarre part as I guess a cult leader in the future. I had seen this at one time and took the opportunity to revisit it. I suppose this could be renamed A TWILIGHT ZONE CHRISTMAS CAROL that Serling wrote. I believe this is rather hard to find but worth it if you can.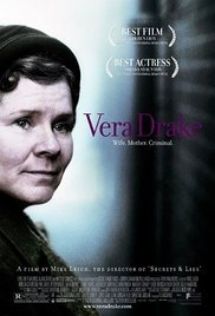 Vera Drake (2004): Mike Leigh wrote and directed this film. Imelda Staunton stars as the title character who is in 1950s Britain. She is a very devoted mother and wife as well as a friend but they do not know that she also helps women with unwanted children to have abortions which is illegal in this era. She believes she is helping people in need but the authorities believe different and arrest her. This makes her world and family rapidly unravel. Richard Graham, Eddie Marsan, Daniel Mays, Lesley Manville, Sally Hawkins, Simon Chandler, Marion Bailey, Adrian Scarborough, Ruth Sheen, Lesley Sharp, Jim Broadbent, and many others co-star in this film. This obviously is not for everyone but is a really good look at a British family in the 50s. It was also filmed clever so that the rest of the cast besides Staunton was not aware that the movie is about abortion so they could focus on their characters. Staunton is great in the title role as well as the rest of the cast. If you can get past the controversial part of abortion, it is really worth a look.
Crime and Punishment (1935): Josef Von Sternberg directed this adaptation of the novel by Fyodor Dostoevsky. Peter Lorre stars as Roderick Raskolnikov who is a brilliant student and writer but falls on hard times after graduating college. He sees a pawnbroker who he does not like and decides to kill that person then use what he has learned to get away with the murder. While the murder was well done, it was not perfect because of his guilty conscious. Edward Arnold co-stars as Inspector Porfiry who is investigating the murder having some really good moments with Raskonikov. Marion Marsh, Tala Birell, Robert Allen, Douglass Dumbrille, Gene Lockhart, and many others co-star in this film. Lorre is good as always and is a good story on how guilt usually ruins that perfect crime. Also takes an interesting look at class and how much different things were then like in marriage.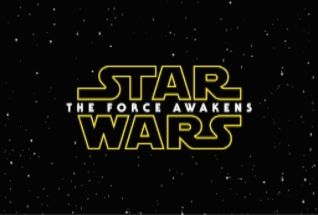 Star Wars: The Force Awakens (2015): I don't usually feature movies right as they come out but this is episode VII of the iconic sci-fi series, I needed my 10th selection, and figured I'd better see it before I get spoilers on social media or just through a discussion people might be having. This will not have any spoilers and in fact I am not even going to give much away in the way of plot. All I will say is the public imdb description of "Three decades after the defeat of the Galactic Empire, a new threat arises. The first order attempts to rule the galaxy and only a rag-tag group of heroes can stop them, along with the help of the resistance." I have pretty much avoided seeing any previews or trailers because I just wanted to be surprised. All I really knew was that black guy is unmasked in a storm trooper outfit whose name is Finn, played by John Boyega and liked they cast relatively unknown people in these newer roles. I was aware we would see much of the original cast like Harrison Ford, Carrie Fisher, Mark Hamill, Peter Mayhew, and Anthony Daniels. Newcomers to the cast include Adam Driver, Daisy Ridley, Oscar Isaac, Lupita Nyong'o, Andy Serkis, Max Von Sydow, Gwendoline Curtis, Simon Pegg, Pip Torrens, Andrew Jack, Greg Grunberg, Warwick Davis, Ken Leung, and many others co-star in this film. I will just end with if you are a STAR WARS fanatic and/or if you do not like the newer ones, this gives a really good feel for the original series. I know many people were concerned when they heard Disney bought the franchise but would always point out at how they also have Marvel and the Muppets franchise so I was not real worried in that regard. J.J. Abrams is able to pay homage to the originals while making this his own and doing a really good job.
Well, that is it for this week. Tell me what you like and dislike and stay tuned for next week when I do the last one of the year.