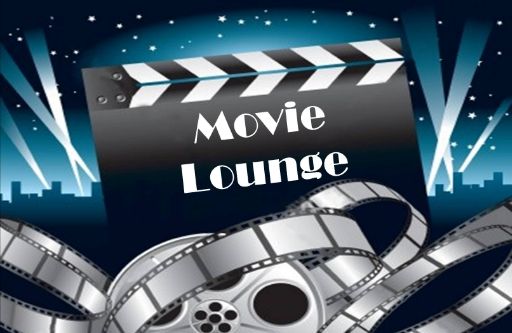 Welcome to the 530th Edition of my series. Tonight are the Golden Globes and I have one likely winner on this list. I'll be going to the theaters for often in the coming weeks during this road to the Oscars. Not a lot else going on for me right now besides football so I'll just get to my selections for the week.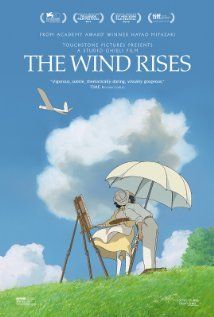 The Wind Rises (2013): I start out with some Studio Ghibli animation and the latest from director Hayao Miyazaki who also wrote. This is more of a drama than the usual fantasy that anime usually gives. It is also based on a real person named Jiro Horikoshi who designed the Japanese fighter planes during WWII. This starts out into his childhood, into his younger years where he has his vision up to Japan's involvement with WWII. Voices for the American version include Joseph Gordon-Levitt, John Krasinski, Emily Blunt, Martin Short, Stanley Tucci, Mandy Patinkin, Mae Whitman, Werner Herzog, William H. Macy, Elijah Wood, and many others. This is a really good and complex story and a really good addition to the Studio Ghibli series. It is a very good story of sticking to dreams and a more adult oriented story but appropriate enough for kids.
Center Stage (2000): Nicholas Hytner directed this movie which was written by Carol Heikkinen. This focuses on a group of young adults dreaming to get into the American Ballet Academy in New York. The main focus is on the characters of Jody, Eva, and Maureen. Amanda Schull stars as Jody who has been dreaming of this all her life but is told she does not have the "ideal" body and bad feet and she does what she can to overcome. Zoe Saldona co-stars as Eva who is very good at what she does but has problems with authority. Susan May Pratt co-stars as Maureen whose mother really wants this for her but she may not have the same passion as her mother. Maryann Plunkett, Victor Anthony, Ethan Stiefel, Peter Gallagher, Donna Murphy, and many others co-star in this film. This is a pretty good look into the world of ballet and people possibly being forced to rethink what they want in life. I had a little look into the world of ballet when I participated in THE NUTCRACKER as Drosselmeyer which was a really good experience but know I could never make it any further and besides I had more of a character role anyway. This is possibly the best of its genre.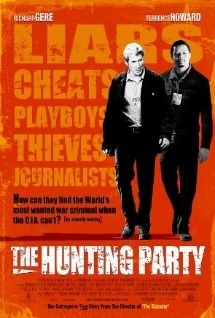 The Hunting Party (2007): Richard Shepard directed and wrote this movie based on an article by Scott Anderson. Richard Gere stars as burned out war correspondent Simon Hunt who along with his veteran cameraman Duck, played by Terrence Howard, and young journalist Ben, played by Jesse Eisenberg, decide to go after the number one criminal in Bosnia in an unauthorized mission. Their lives become endangered when they are mistaken for a CIA hit squad. James Brolin, Joy Bryant, Ljubomir Kerekes, Diane Kruger, Dylan Baker, and many others co-star in this film. This is based on true events and the opening of the movie says "Only the most ridiculous parts are true". This has some some pretty good action worked in with some humor with good performances from the leads.
Gang Boy (1954): This is my short film of the week. This is probably the last of my underground shorts for awhile that I recorded from TCM. This shows rival gangs going at it and a police officer trying to get them to come to a truce. This was produced by Sid Davis who did a lot of these "message" pictures. There is some bad dialogue and some really boring narration but still enjoyable though this one is longer than the others in 27 minutes.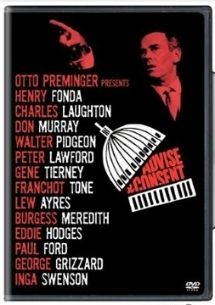 Advise and Consent (1962): This is part two of my Henry Fonda series that could go four parts. Otto Preminger directed this political film based on the novel by Allen Drury. Fonda stars as the president's newly nominated Secretary of State Robert Leffingwell who must go through an investigation before being appointed. The idealistic Senator Brig Anderson, played by Don Murray, finds some political dirt on Leffingwell but while trying to expose him he receives his own blackmail threats on something. Franchot Tone, Lew Ayres, Walter Pidgeon, Charles Laughton, Peter Lawford, Gene Tierney, Burgess Meredith, Inga Swenson, Will Geer, Betty White, and many others co-star in this film. Betty White makes her film debut while Charles Laughton is in his last film. This is a really good political thriller showing the corruption that can happen when hiding secrets. This is really worth a look.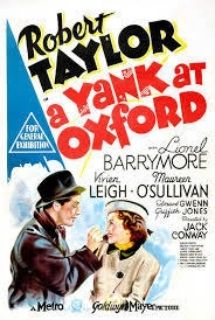 A Yank at Oxford (1938): Robert Taylor stars as college athlete Lee Sheridan who goes to Lakedale State College and whose publisher father Dan, played by Lionel Barrymore always publishes articles on his accomplishments. These accomplishments get Lee a scholarship from Oxford. He expects a huge welcome but is wrong when the students there don't except him right away. He tries to make a name for himself at the school and for a girl named Molly, played by Maureen O'Sullivan, who is taken by a rival student. Vivien Leigh and Edmund Gwenn co-star in this film. This is a decent British comedy with some good performances and good sports footage.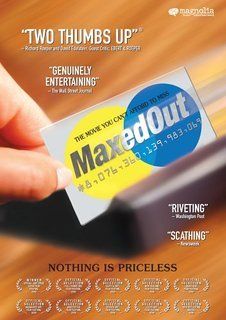 Maxed Out: Hard Times, Easy Credit and the Era of Predatory Lenders (2006): This is my documentary for the week. James D. Scurlock wrote and directed this film on the financial industry and credit card industry as well as how easy people fall into debt. One of the most notable parts of the movie is showing how companies target college students and what can get them into debt. This is a pretty entertaining but very eye-opening documentary that everyone should take a look upon. As of now I do not have a credit card and if I get one, I will only use it when absolutely necessary. I also thing high schools should show this to their students before graduation.
Valerie and Her Week of Wonders (1970): This is my Czechoslovakian film for the week brought from Jaromil Jires. The Czechs manage to have some pretty bizarre movies in my experience and this one is no different. Jaroslava Schallerova stars as the 13 year old title character who goes through a rather surrealistic world in a non-linear dark fairy tale world with all sorts of strange people even including vampires. This is available through the Criterion collection on Blu-Ray.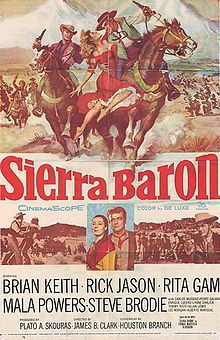 Sierra Baron (1958): This is my western for the week directed by James B. Clark. Brian Keith stars as gunslinger Jack McCracken who is hired to Spanish land baron Miguel Delmonte, played by Rick Jason. He decides that it is not right to kill him after becoming friends falling in love with his daughter Felicia, played by Rita Gam, in the process. They also must go after the real estate agent Rufus Bynum, played by Steve Brodie. A bit of a western gem that is available on Comcast On-Demand in the FXM section of the free movies.
The Revenant (2015): I end the week with this more current film directed by Alejandro Gonzalez Inarritu fresh off his BIRDMAN success and ready for some more awards. Leonardo DiCaprio stars as 1820s frontiersman Hugh Glass who during an expedition he is brutally attacked by a bear and left for dead by his own hunting team. He barely survives but he does and goes on a quest for survival and even revenge toward John Fitzgerald, played by Tom Hardy, who betrays him. Domhnall Gleeson, Will Poulter, Forrest Goodluck, Paul Anderson, Kristoffer Joner, Jushua Burge, Lucas Haas, and many others co-star in this film. Many say this will be the year Leo gets his Oscar and this could very well be true. His dialogue was a bit limited but was driven through his emotions. He also was very dedicated in things like learning two Native American languages, shooting a musket, building a fire, and even eating bison when he is a vegetarian. Tom Hardy also does a great job. This is not a movie for the faint of heart but we are taken on quite a journey for surival with DiCaprio. It also has some amazing cinematography and is really worth a look in the theaters.
Well, that is it for this week, tell me what you like and dislike and stay tuned for next week.