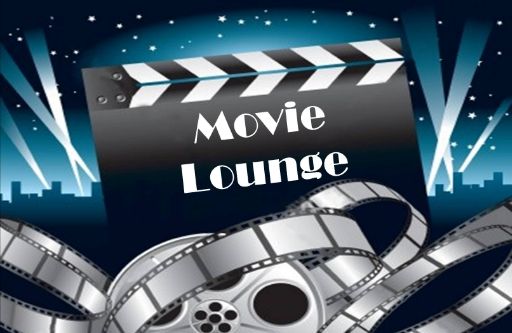 Welcome to the 531st Edition of my series. This was a pretty tough week in the celebrity world where we have lost Lemmy, David Bowie, Alan Rickman, GRIZZLY ADAMS star Dan Haggerty, and voice actor Brian Bedford. Also Celine Dion lost both her husband and brother so my thoughts really go out to her. I guess at least their legend lives on and my thoughts go to their friends, family, and fans. I will just get on with my selections for the week.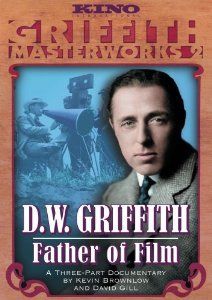 D.W. Griffith: Father of Film (1993): I start the week out with this documentary on the director in which as the title says, many say he is the father of film. This covers a lot of ground which includes his earlier life when he was in theater, then his interest with as they were called in those days moving pictures. It talks about his earlier days when he was given a job through Biograph pictures where he did over 400 short movies that proved to be very good and then his departure from this company into much bigger films. Most know him from his very controversial 1915 film A BIRTH OF A NATION which is considered to be the first big American epic. It also goes into detail on his working relationship with Lillian Gish as well as the founding of United Artists along with Charlie Chaplin and Mary Pickford. This is a really good two and a half hours on a pioneer in the world of film.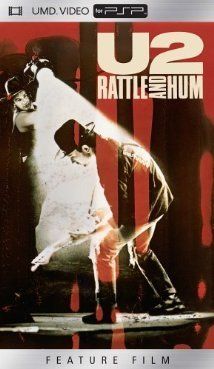 U2: Rattle and Hum (1988): I go from a documentary on film into a documentary into the music industry. Phil Joanou directed this documentary mainly taking a look at their 1987 North American tour. In addition to concert footage, it goes behind the scenes some in their rehearsals and in the studio. This was a very well filmed documentary making a very effective use of black and white. It also had really good footage from the band of U2 getting insights from every member. They also pay respect to other people in the music industry like Elvis, the Beatles, and many others. If you are at least a casual U2 fan, this is a must see especially since this was in their glory days.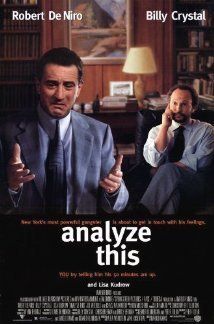 Analyze This (1999): Now I bring a great mafia comedy and possibly the best one. Harold Ramis directed this comedy which stars Billy Crystal as Dr. Ben Sobel. Ben is a successful psychiatrists and is about to get married to Laura, played by FRIENDS alum Lisa Kudrow. Robert De Niro co-stars as mob boss Paul Vitti who is experiencing anxiety issues and hires Sobel to help with his problems though it is more like he forces Sobel to help his anxiety. In helping Vitti, he also inadvertently gets caught up in a mob war making his life and upcoming marriage very complicated. Chazz Palminteri, Joe Viterelli, Molly Shannon, Max Casella, Bill Macy, and many others co-star in this film. This is a storyline that that would get used in THE SOPRANOS which came out in the same year. This might have been inspired by mobster Frank Costello who did talk to a psychiatrist in real life. This is a pretty realistic comedy that had some pretty funny moments along with a sense of danger. De Niro and Crystal work great together and it has a really good parody scene from THE GODFATHER. This was followed by ANALYZE THAT which I did not feel came close to matching this one.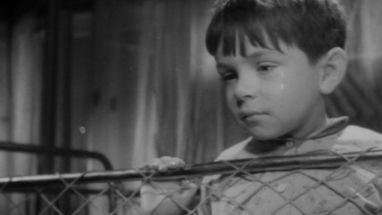 Footprints (1960): This is my short film for the week from Czech director Jaromil Jires whose 1970 film VALERIE AND HER WEEK OF WONDERS I featured last week. This shows an escaped prisoner who is taken in by a friendly family. This does not have the surrealistic imagery that last week's feature had and appears to only really be available on the Blu Ray that the film is available upon. It might be good to check out this early Czech short film.
Mister Roberts (1955): This is part three of a four-part Henry Fonda series and possibly even a two-part James Cagney series. John Ford and Melvyn Leroy directed this comedy drama taking place on a naval ship. It does have quite the cast in Henry Fonda, James Cagney, William Powell, and Jack Lemmon. This is a US Cargo ship that is considered not important during WWII and has never seen any sort of combat. Fonda stars as the title character who is burned out on the ship and wants a transfer in order to see combat but the captain, played by Cagney, will not let it happen. Lemmon is very amusing as the more lazy sailor and Powell rounds it out very well as the doctor. Betsy Palmer, Ward Bond, Philip Carey, Harry Carey Jr., Patrick Wayne and many others co-star in this film. This is the second movie where they manage to make comedy out of a serious situation. There is a lot of realism to this but still make the most of it with some comedic scenes.
Song of the Gringo (1936): This is my western for the week which is a B-western no less and possibly Tex Ritter's first time on this blog. Like Gene Autry, Tex was also one of those cowboys that sang a lot. This is his debut movie after being recruited from the Grand Ole Opry. Co-star Al J. Jennings who was the judge was an actual train and bank robbing cowboy turned actor/producer and taught Tex some cowboy maneuvers. Mostly of worth for historical purposes and to the western buffs.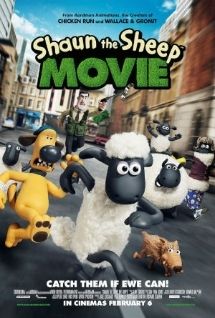 Shaun the Sheep Movie (2015): This is my animated selection for the week which is based on the british animation series being made into a feature film. I will honestly say this is my first time really seeing Shaun the Sheep but how I can resist a movie where the title of a movie has my name spelled correctly. Mark Burton and Richard Starzak directed this animated film where the rebellious sheep Shaun tires of doing the same thing everyday at the farm and decides to take a day off. He does what he can to make sure the farmer does not know but when ending up in the big city, they get far more than they bargained for when encountering a ruthless animal control man. This is very good use of claymation and the way they do not use dialogue but animal sounds and even the humans have their sounds which was very amusing. It was also pretty moving at parts and it can make one feel they are with the sheep and dog in their journey home. This will be nominated for most of the animation awards but likely will not win so I wanted to get some exposure on here and remember, they spelled my name right so maybe a good double feature to have this to go along with SHAUN OF THE DEAD.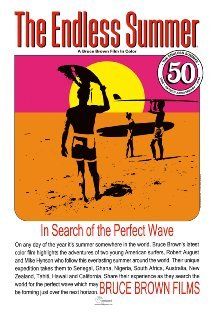 The Endless Summer (1966): This is my third documentary for the week and an older one. Bruce Brown directed this surfing documentary which documents passionate surfers Robert August and Mike Hynson. Even the climate of California have inhospitable beaches in the winter months so they set out to go around the world to Australia, New Zealand, Africa, Tahiti, and Hawaii introducing the locals to the sport. Brown spent many years getting footage to get this documentary. It was very compelling to see them in different countries and in different situations during a time when surfing was not as mainstream. It followed with a 1994 sequel with some newer ones and showing how far surfing has come. This is available on Instant Netflix and on the library website Hoopla.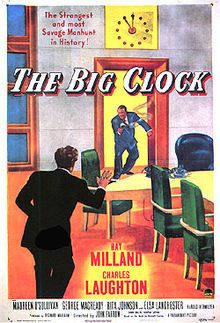 The Big Clock (1948): This is my film noir for the week. Ray Milland stars as magazine editor George Stroud and finds that his corrupt boss Earl Janoth, played by Charles Laughton, is trying to frame him for a murder. Maureen O'Sullivan co-stars as George's wife who is becoming more and more frustrated with her husband's dedication with his job. Elsa Lanchester is amusing as an artist who plays a part in solving the murder and is kind of the comic relief. This is a pretty well-done thriller with Milland doing very well as a more nicer character than usual. It was also interesting seeing Laughton with a mustache. This is an overlooked film noir that is worth a look.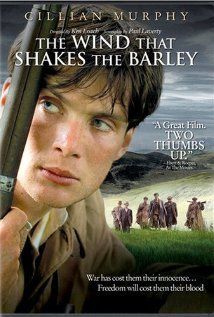 The Wind that Shakes the Barley (2006): Ken Loach directed this 1920s film taking place in Ireland. This movie centers around brothers Damien and Teddy, played by Cillian Murphy and Padraic Delaney. First they are in a war with the British until IRA leaders negotiate a treaty for an autonomous Free State under the British crown. This is not sit well with all the Irish causing a civil war pitting the brothers against each other. Liam Cunningham and Orla Fitzgerald co-star in this film. This is a very well done war film on a more unknown war that was very well received at film festivals.
Well, that is it for this week. Tell me what you like and dislike and stay tuned for next week which so far includes Samuel L. Jackson, Henry Fonda, Clark Gable, Paul Dano, and many others.