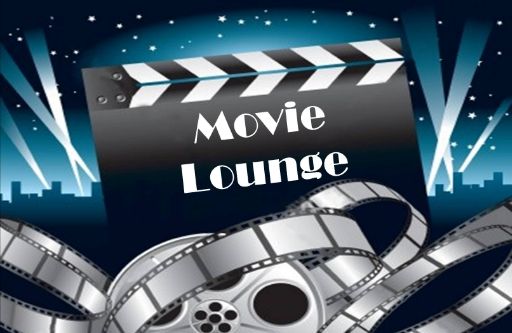 Welcome to the 532nd edition of my series. I want to make the announcement that on Wednesday at 8:30 I am going to be a guest on the podcast TOTAL DUDES WITH SIGN GUY AND REX. It's been a rather long month trying to battle this could but I am glad to say things are finally starting to look up for me. Tonight is a football/wrestling day from home where I will be watching the football games and on my big screen am watching some ROYAL RUMBLE for the first time on the television. That is all for now so I'll get on with my selections for the week.
Coach Carter (2005): I start the week with this basketball movie directed by Thomas Carter and is based on a true story. Samuel L. Jackson stars as Ken Carter who runs a pretty successful sporting goods store in the poor town of Richmond, California and is hired to coach basketball for the high school that he played at and was a star at the time. It is a team that has not been playing well and finds that their attitudes are not much better. He decides to have all his players sign contracts that included respect, dressing up game days, and a 2.3 grade point average. This is a town that has clearly lost faith in their youth and much of the parents say that basketball is "all they got" in their lives. Rob Brown, Robert Ri'chard, Rick Gonzalez, Nana Gbewonyo, Antwon Tanner, Channing Tatum, Ashanti, Texas Battle, Denise Dowse, Debbi Morgan, Vincent Laresca, Sidney Faison, Octavia Spencer, and many others co-star in this film. Tatum makes his film debut. Jackson puts on a very good performance here as a coach who wants to win but even more wants to help his kids reach their potential that everyone else seems to have lost faith. I believe this is a good one to show in high schools, especially the inner-city ones.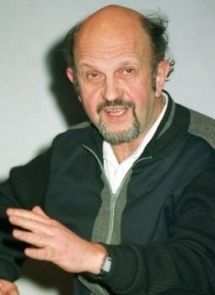 Uncle (1959): This is my short film for the week and my third selection in a row from Czech director Jaromil Jires. A burglar breaks into the house and happens to break into the of a young boy. The thief tells the boy he is an uncle. There is a lot of very interesting interaction between the two and is a good, early Czech film to look into. It is on the blu-ray of VALERIE AND HER WEEK OF WONDERS.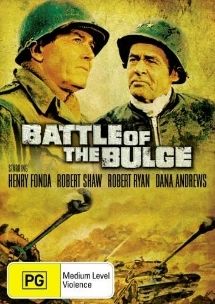 Battle of the Bulge (1965): This is part four of my four part Henry Fonda series. Ken Annakin directed this dramatization of Nazi Germany's final counterattack of WWII. Robert Shaw stars as German Colonel Hessler who is behind the planning of the attack but might be thwarted by American intelligence officer Lt. Col. Dan Kiley, played by Henry Fonda. Robert Ryan, Dana Andrews, George Montgomery, Ty Hardin, Pier Angeli, Charles Bronson, James MacArthur, Telly Savalas, and many others co-star in this war drama. This is a fictionalized account of what happened including the characters but does have some pretty well done war scenes. It is good for entertainment purposes and worth a watch.
War Dance (2007): This is my documentary for the week. Sean Fine and Andrea Nix directed this documentary out in Uganda. This shows a group of kids who are part of a northern refugee camp and are practicing for the annual music and dance competition in Uganda. It was a very well done movie of a group of people in a war torn country trying to show they are more than refugees. The music footage is actually very good as well as seeing them play and make the most of the instruments that they make. Honestly reminds me of some of the background singers that Peter Gabriel sometimes uses in his music. It is both sad and inspiring at the same time.
Polly of the Circus (1932): This is part one of a two-part Clark Gable series. Alfred Santell directed this film based on a play by Margaret Mayo. Marion Davies stars as trapeze artist Polly Fisher who rolls into a small town for a circus in a religious town where they go to extremes to "cover" her up on billboards. She soon meets the local minister Reverend John Hartley, played by Gable, and confronts him about her dismay. As they get to know each other, he attends her circus show and she has a tough fall and taken to his home to recover where they soon form an unlikely relationship leading to marriage. In the marriage, they find they are in total different worlds making their marriage very complicated. This is a pretty decent romantic comedy and an enjoyable 70 minutes. Gable and Davies work very well together and has some some trapeze footage. This might be the ultimate movie of circus and religion.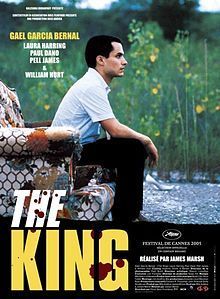 The King (2005): This is part one of a two-part Paul Dano series and possibly the start of a William Hurt series. James Marsh directed and co-wrote this film. This is one of those where I thought "wtf" throughout the viewing but found I could not take my eyes off of it. Gael Garcia Bernal stars as Elvis who has just been discharged from the Navy and ends up in Corpus Christi, Texas in search of his father who is a local preacher named David, played by William Hurt, who had a very brief affair with his mother, likely a one night stand. David does not want anything to do with him and Elvis does what he can to get his way into the family. Paul Dano, Laura Harring, Pell James, and many others co-star in this film. If I say more, I might start giving things away so I won't explain any further. It does have some very unpleasant undertones but at the same time it is still very compelling making me still think about it. It also has some very good performances.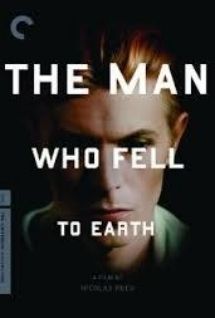 The Man Who Fell to Earth (1976): This is my tribute to David Bowie who as just about everyone knows recently left us. Nicolas Roeg directed this movie that is mostly a drama but has elements of sci-fi. Bowie stars as humanoid Thomas Jerome Newton who lands on earth to get some water for his dying planet and ends up crashing. He starts a high tech company with the goals of a billion dollars to build a return spacecraft to get back. In the process, he falls to the excess of things on earth like greed and ruthlessness. Rip Torn, Candy Clark, Buck Henry, Bernie Casey, and many others co-star in this film. This is Bowie's film debut in a decent film career in addition to his great music career. He gives a very good and understated performances as an alien being corrupted by the excesses of Earth. Another one that is a bit hard to describe but must see. This is available on the Criterion Collection.
Mad Max: Fury Road (2015): This is my apocalyptic selection for the week where George Miller continues with his iconic character Max Rockatansky, this time being played by Tom Hardy. Charlize Theron stars as Furiosa who rebels against a tyrannical ruler in post-apocalypse Australia with a group of female prisoners, a defecting worshiper and by Max. Nicholas Hoult, Hugh Keays-Byrne, Josh Helman, Nathan Jones, Zoe Kravitz, Rosie Huntington-Whiteley, Riley Keough, Abbey Lee, Courtney Eaton, Richard Carter, Angus Sampson, Megan Gale, Melissa Jaffer, and many others co-star in this film. Some will disagree but I think I have found my favorite of the year. Everything from the action, the cinematography, and just the costumes. I also liked that guitar in the film. It is really hard to put this film into words except that i was taken in from minute one. Hardy took the torch that Mel Gibson had and was able to remain faithful to it while making the role his own. Theron was also great as the action heroine. This was a great watch on my newer big screen television.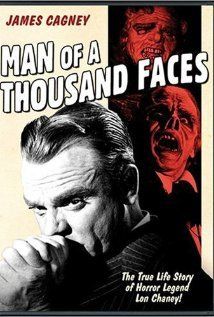 Man of a Thousand Faces (1957): This is part two of my two-part James Cagney series where last week he was a naval captain and this week he plays a legendary actor showing his versatility from his gangster films. Cagney plays Lon Chaney which first shows his childhood and how he was raised by deaf parents, then onto his Vaudeville career, then his transition into silent film where he would get the title nickname. Dorothy Malone stars as his first wife and the mother of their child Creighton. Jane Greer plays his second wife Hazel. Jim Backus, Robert Evans, Celia Lovsky, Jack Albertson, Roger Smith, and many others co-star in this film. From what I looked into, some creative licensing was used but is still a great tribute to the silent film legend with Cagney giving a good portrayal. I suppose Chaney could be considered the original horror film actor so watch this, then look into the real Chaney.
Company (2011): I end the week with this live Stephen Sondheim musical where he takes a more comedic approach to this musical. Neil Patrick Harris stars as Robert who is a perpetual bachelor who has a hard time committing to a relationship. A series of vignettes happen with his five couple friends and his three girlfriends that explore the meaning of a relationship in a truthful and sometimes cynical way. Patti Lupone, Martha Plimpton, Jon Cryer, Craig Bierko, Katie Finneran, Christina Hendricks, Aaron Lazar, Jill Paice, Chryssie Whitehead, Stephen Colbert, and many others co-star in this live musical. For me, I have always favored Sondheim's SWEENEY TODD: THE DEMON BARBER OF FLEET STREET and hope to someday be in his musical ASSASSINS but this is still a very well-done musical which was pretty innovative and considered a concept musical. The actors here did a really good job including NPH as the lead. The New York Philharmonic was their orchestra and was a very beneficial element to the show. If you are into musicals and enjoy Sondheim this is a must.
Well, that is it for this week though I did return with my segment of "Movie Night at the Shera". Tell me what you like and dislike and stay tuned for next week which so far includes Jason Statham, Paul Dano, Clark Gable, and many others but continue reading for a bonus segment.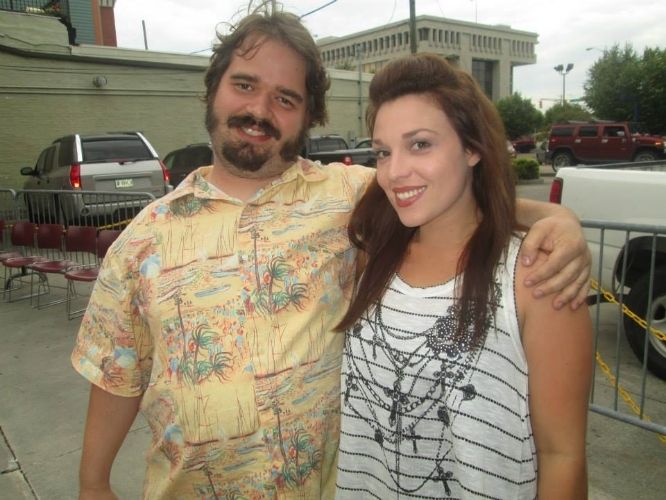 MOVIE NIGHT AT THE SHERA
St. Vincent (2014): We have not been able to get together as much lately so I jumped at this chance to hang out at her house, watch a movie, and include her in my segment. I will say that our original choice was MAD MAD: FURY ROAD but wasn't sure that would be good for her youngest daughter to see and this was kind of my back up plan knowing I can never talk her into watching any of my favorite Asian films. She agreed that this comedy might be better for the night and a little shorter. Theodore Melfi wrote and directed this comedy. Bill Murray stars as Vincent who is a bitter Vietnam veteran. He gets new neighbors in newly single mother Maggie, played by Melissa McCarthy, and her son Oliver, played by Jaeden Lieberher. Maggie is caught up in her work and needs a sitter where Vincent decides he will do it for a fee. They soon form an unexpected friendship where Oliver begins to see the good in Vincent that no one else sees. Naomi Watts is amusing as Vincent's Russian hooker friend Daka. McCarthy also brings it down some and does a good job in what is kind of the straight person of the film. Terrence Howard, Chris O'Dowd, and many others co-star in this film. This is not exactly an original kind of film but Melfi was able to write some good characters to do a really good job with what might be a familiar formula. I believe Shera and I made a good decision on what we decided to watch.