Welcome to the 451st Edition of my series. I hope everyone had a good fourth of July. Today, I am starting a weekend off shift. I don't really know how long it will last but when on it, this will get released more early in the afternoon. I will now get on with my selections for the week.
Hoodwinked (2005): This is part one of an Anne Hathaway series that could go up to four parts and I know at least two as of now. I start the week out with this animated selection of a variation towards fairy tales and notably LITTLE RED RIDING HOOD. Recipes are being stolen by the Goody Bandit and has a Roshomon type story of events that happen at Granny's house by little Red Riding Hood, voiced by Anne Hathaway, The Wolf, voiced by SEINFELD alum Patrick Warburton, a woodsman, voiced by James Belushi, and Granny, voiced by Glenn Close. Anthony Anderson, Andy Dick, David Ogden Stiers, Xzibit, Chazz Palminteri, SPONGEBOB himself Tom Kenny, and many others lend their voices to this rather entertaining animated movie. The animation was not necessarily the best but it was still pretty well-written and some fun characters. It was also independently funded. This is good for the family which has kids starting around elementary age.
Quebec in Summertime (1949): This is my short film for the week and this is part of the Traveltalk series. Like the others, this takes a look the landmarks and the things that happen in the city. This has a lot of really good visuals and is a good entry into this series.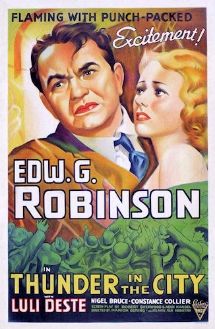 Thunder in the City (1937): Edward G. Robinson stars as Dan who is a businessman who has rather unorthodox methods that get success but not looked very highly upon by his superiors. He goes to England where they are said to have more sedate and conventional methods. When going there, he is mistaken as a millionaire by a family and becomes involved in a scheme to exploit magnalite mines and uses his old methods while also becoming rivals for a girl. Nigel Bruce, Constance Collier, and Ralph Richardson co-star in this more low-budget movie. This is a much different and comedic part for Robinson who pulls it off pretty well.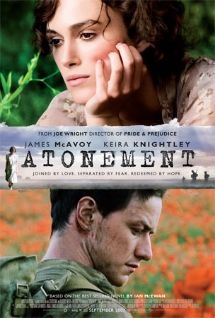 Atonement (2007): I finally turn to a more serious film for the week. Joe Wright directs this movie based on the novel by Ian McEwan. This movie centers around aspiring writer Briony Tallis, played by Saoirse Ronan, who is 13 years of age and sees her sister Cecilia, played by Keira Knightley, and Robbie Turner, played by James McAvoy in front of the fountain in a moment of passion. A lie that Briony tells, changes the course of their lives forever. Brenda Blethyn, Juno Temple, Benedict Cumberbatch, Vanessa Redgrave and many others co-star in this film. This is a really good drama and to go further into it might give it away. This was very well directed and acted. This is a very compelling film from beginning into what I thought was a very good ending.
The Land that Time Forgot (1975): This is based on the novel from Edgar Rice Borroughs of Tarzan fame. This starts in the WWI time period where a German U-Boat sinks a British ship and takes the survivors on board. The submarine takes a wrong turn ending up in an unknown land called Caprona which is inhabited by dinosaurs and Neanderthal people. They must all work together to survive on this island. This is not a bad sci-fi movie and even the special effects I felt were decent for their time period. It is a pretty entertaining movie to watch if you are not expecting JURASSIC PARK quality.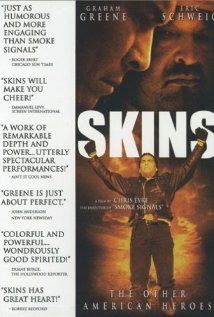 Skins (2002): Chris Eyre directed this film based on the novel by Adrian C. Louis. This movie takes place on an Indian reservation and focuses on two brothers Rudy and Mogie. Eric Schweig stars as Rudy who is with the police force. Graham Greene stars as Mogie who has been through a lot and is quite the alcoholic which Rudy tries in every way to save from that lifestyle. Rudy also has tired of the crime that happens in his town and resorts to vigilante actions to make a point which leads to tragedy but also a time to reconnect with his brother. This is in many ways sad but in a way is inspirational. This is a pretty realistic look at a reservation and showing the difficulty of life in a very poor part of the United States. Greene was very good as Mogie as well as Schweig. This is a really good independent film that is worth a look.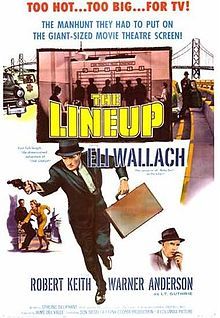 The Lineup (1958): This is my tribute to Eli Wallach who recently left us and will be a two-part series. Don Siegel directed this film noir. Wallach and Julian are very ruthless gangsters who are looking for a heroin shipment which is in a doll in which an unsuspecting mother and daughter have. Things get worse when the daughter unknowingly destroys the heroin. Wallach is ruthless to the core with very little if any redeeming qualities to his character. This takes place in San Francisco and has a really good look to it. I also like the way it switches between the cops investigating and the criminals with their plan. There is also quite a bit of action for a movie in this era, especially Wallach who has no regard for anyone. This is a rather underrated movie from this era.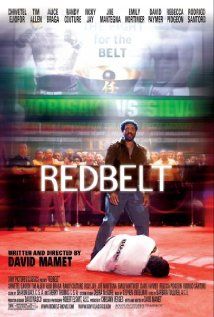 Redbelt (2008): David Mamet wrote and directed this film which really comes down to being a character study in my opinion. Chiwetel Ejiofor stars as martial arts instructor Mike Terry whose wife Sondra, played by Alice Braga, has a family which promotes fights but mike feels that fight competitions are degrading and sticks to teaching it so that people can defend themselves. He has a hard enough time supporting his facility and events lead him to be even more in debt making him finally break down and join a mixed martial arts tournament. HOME IMPROVEMENT alum Tim Allen co-stars as a movie star whose life Mike saves and becomes a part of Mike's debt. It is also interesting to see Allen in a more serious role. Ricky Jay, Max Martini, Emily Mortimer, Randy Couture, David Paymer, Joe Mantegna, THE SHELD alum Cathy Cahlin Ryan, Jennifer Grey, boxer Ray Mancini, Ed O'Neil, Matt Malloy, and many others co-star in this independent film. I will admit that I thought I knew what to expect but was quite wrong. It really is not as predictable as one might think. Ejiofor is very good as the good-nature Terry who must become a part of a world of backstabbing and greed.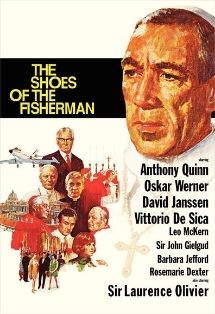 The Shoes of the Fisherman (1968): This is part one of a two-part Laurence Olivier series. Michael Anderson directs this movie on the Vatican. Anthony Quinn stars as Ukrainian Archbishop Kiril Lakota who is released from a Siberian prison where he has been a political prisoner for 20 years. When the pope dies, he reluctantly accepts the position after being elected and must deal with China/Soviet relations. Laurence Olivier, Oskar Werner, Vittorio De Sica, Leo McKern, John Gielgud, and many others co-star in this film. This is a very interesting look into the world of the Vatican with good performances.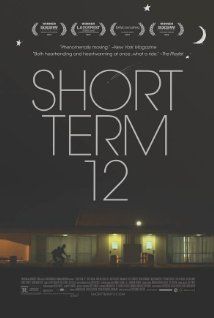 Short Term 12 (2013): I end this week with this independent film written and directed by Destin Daniel Cretton. Brie Larson stars as Grace who works at a youth treatment facility for at-risk kids along with her long-time boyfriend Mason, played by John Gallagher Jr. Things change when a girl named Jayden, played by Kaitlyn Dever, comes in and forms an unexpected bond with her and also brings memories back for her. She then begins going off the deep end some and must decide what is best for her life and career. I don't really want to go much further into this film. It is a very well-written film carried very well by the unknown cast including Stephanie Beatriz, Rami Malek, Alex Calloway, and Kevin Hernandez. This is a really good look into a foster care facility and the dedication it takes to work at a place like that. This is available on Instant Netflix and it is too bad they did not have the budget to get the sort of publicity it deserves. I am always glad to promote an independent film like this one.
Well that is it for this week. Tell me what you like and dislike and stay tuned for next week which so far includes more Anne Hathaway, more Laurence Olivier, Maureen O'Hara, more Eli Wallach, and many others.