Welcome to the 478th Edition of my series. Tonight are the Golden Globe awards which I will be recording as I will be going to Valhalla for some karaoke this evening. I do watch the movie award shows but I don't go all nuts about who wins and does not win since it really is just a bunch of people's opinions. We got hit with some pretty crazy weather this week but we are all here to talk about it. I will get to my selections for the week.
The Informant (2009): This is part two of my Matt Damon series. Steven Soderbergh directed this film which is based on a true story. Damon stars as Mark Whitacre who works his way up to the company of ADM but discovers price fixing activities and decides to report it to the FBI where he becomes a spy for them. In the process, his good deeds go to his head and he begins to come up with a lot of lies where his world begins crashing down around him. Melanie Lynskey co-stars as Whitacre's wife Ginger who is always supportive of her husband no matter what he does and even justifies everything he does just like Mark who seems to think he is always doing a good thing but alienating everyone around him that does not necessarily deserve it like the FBI agents who helped him. Scott Bacula, Rusty Schwimmer, Joel McHale, Clancy Brown, Tony Hale, Ann Cusack, Patton Oswalt, Frank Welker, Tom and Dick Smothers, and many others co-star in this film. This film takes a really good comedic take where the narration comes from Damon as Whitacre.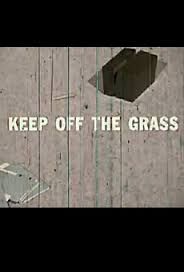 Keep Off the Grass (1970): This is my short for the week in this story centered around Marijuana. A high schooler named Tom has started smoking pot and his parents find a joint in his home. He immediately points out the hypocrisy to his dad for drinking and smoking in which his dad still believes that the pot is more dangerous. He challenges his son to do his own research on the effects. Tom decides to go around the world of marijuana to parties and see the effects on other people. These days we are seeing more and more that it is no worse the any other drug out there and this is one of those "warning" movies so this is something to watch for what it is worth and might even want to get high while doing so and possibly make this the pre-movie before REEFER MADNESS. This was on the TCM show Underground Shorts.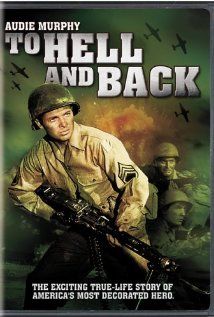 To Hell and Back (1955): This is my war selection for the week. Jesse Hibbs directed this film based on the autobiography of the movie title by Audie Murphy who is considered to be the most decorated WWII soldier of all time. Murphy stars as himself depicting his early years in Texas growing up and poverty where he is forced to grow up early. Eventually, he must take care of his siblings at the age of 18 when his mother dies. He decides to join the military where many did not think he had what it takes due to his short size but proved everyone wrong with his bravery and resourcefulness and moves up the ranks while racking up medals. This is a really good tribute to the military and really ranks up in the genre.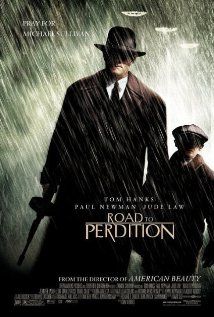 Road to Perdition (2002): This is my mafia film for the week. Sam Mendes directed this film based on a graphic novel by Max Allan Collins and Richard Piers Rayner. Tom Hanks stars in this film as mafia hitman Michael Sullivan in this Depression era Chicago film. Tyler Hoechlin co-stars as Michael's 12 year old son Michael Jr. who witnesses his father and partner Connor Rooney, played by Daniel Craig, gun down an associate which Rooney sees him and decides he must cover his tracks. Rooney is able to kill his wife, played by Jennifer Jason Leigh, and the younger song. Michael must protect his kid while looking for retribution for what Rooney did. Paul Newman co-stars as Connor Rooney's father John who has also been a father figure to Michael but cannot turn on his own flesh and blood. Jude Law co-stars as a very ruthless hitman who has been hired to kill Michael. Ciaran Hinds, Dylan Baker, Stanley Tucci, and many others co-star in this mafia film. I really enjoyed this mafia film and behind all that violence is really a pretty moving story on redemption and retribution. Hanks is great in his role and worked well with Hoechlin. This is Paul Newman's last live-action feature film. This movie works well on many levels and deserves a look.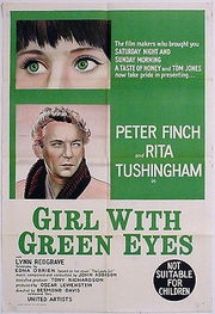 Girl With Green Eyes (1964): Desmond Davis directed this film based on the novel by Edna O'Brien. I took interest in this when I found this dvd at the library and saw Peter Finch is in this movie. I don't really know much about Peter Finch beyond his iconic role as Howard Beale in NETWORK when he told everybody to open that window and yell "I'm as mad as hell and I'm not gonna take it anymore". Rita Tushingham plays the awkward farm girl Kate Brady who has moved to Dublin. She soon meets writer Eugene Gaillard, played by Finch, who is quite a bit older and quietly pursues him. He resists in the beginning but eventually they form a romantic relationship but things are complicated when she finds out he is married, though getting a divorce. The relationship contains a lot of factors which include age and Kate's catholic family. Lynn Redgrave co-stars as Kate's more outgoing roommate Baba but gets ignored while she pursues Eugene. This is a very interesting love story that has a pretty violent climax involving Kate's Catholic background. This movie has always been quite under the radar and can be a good watch.
Oceans (2009): This is my documentary for the week which was directed by Jacques Perrin and Jacques Cluzand. This was filmed in the ocean areas through the world which documents the animals, the environment and the effect we are having on the environment. Pierce Brosnan narrates this documentary. This has some very amazing footage of the oceans. Perrin and Cluzand also directed the documentary WINGED MIGRATION which has become one of my favorite movies. I cannot say this one topped it but this still was very enjoyable and a good one for the family.
Charlie Chan in London (1934): My dad got me a few DVDs for Christmas and this boxed set of Charlie Chan is one of them and it is during the Warner Oland era. Oland plays the famed Chinese detective who is just about to leave London until a young socialite named Pamela Gray, played by Drue Leyton, whose brother is to be executed saying that he did not commit the murder. Charlie sets out to do what he does best and find the real killer. A young Ray Milland co-stars as Pamela's fiance Neil and is her brother's attorney but believes he is guilty much to the dismay of Pamela. Oland is probably the most known Charlie Chan and no he is not Chinese but still does a good job in the role. This is a pretty well done who done it and a must for Charlie Chan fans.
All is Lost (2013): J.C. Chandor wrote and directed this one man film which stars Robert Redford. Redford stars as a man in the middle of the ocean stuck on his yacht. The ship appears to have a hole and must work to fix it enough to get out. In the process, he must battle a violent storm and other elements. He is clearly very resourceful in his ways. What is really interesting about this movie is that there is very little dialogue and I mean just a couple times in the movie he speaks when trying to ask for help but is unsuccessful. We do not have Redford talking to himself or creating a friend like Tom Hanks in CASTAWAY when he was stranded alone on an island. There is also very little music played. What we rely on is the actions of one man's survival. Chandor and Redford put together a great movie with the limited people involved in it. I really liked this movie and believe it deserves more exposure. This is available on Instant Netflix.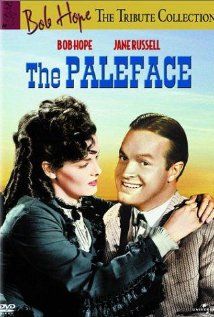 The Paleface (1948): This is part two of my two-part Bob Hope series. Last week I featured SORROWFUL JONES and I noticed on the cover photo I posted it asked "Better than Paleface?" and with that being a question I must say no. Of everything I have watched of Mr. Hope, this is my favorite. Jane Russell stars as the frontierswoman Calamity Jane and is recruited to find out who is smuggling rifles to the Indians. When an agent also assigned to go undercover as her husband turns up dead, recruits inept dentist "Painless" Peter Potter, played by Hope, as her husband. Peter goes along but has no idea his wife is actually Calamity Jane. Jane also kills some Indians and makes it look like Peter is the one who did it making everyone including Peter believe he is a big hero. This is a very good western parody with a lot of great comedic moments.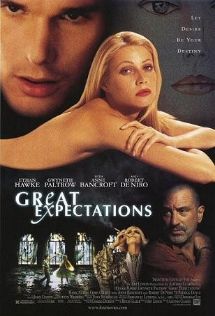 Great Expectations (1998): I did the routine again where I come up with a few titles for the 10th pick which fit the edition, number them off, then ask a Facebook friend who has been supporting to come up with a number. This week I chose Todd who I know through theater but have never had the pleasure of actually working with him except some brief unofficial improv comedy training. Alfonso Cuaron directed this modern day version of the classic novel by Charles Dickens. Ethan Hawke stars as Finn who has been renamed from the character's name in the novel which was Pip. As a child, he meets young Estella, played by Gwyneth Paltrow in the adult years, and shortly after that is summoned by the wealthy and crazy Ms. Dinsmoor, played by Anne Bancroft, who is the aunt of Estella. From childhood Finn becomes very fascinated with Estella but her aunt warns him that she will only hurt him in the end. As an adult, Finn becomes a successful artist in New York and becomes reacquainted with Estella. He tries to win her love but is still seemingly unattainable. Robert De Niro, Chris Cooper, Hank Azaria, Josh Mostel, and many others co-star in this modern-day tale loosely based on the classic novel. I really had a hard time really describing this movie but was very intrigued by what I saw and the interaction of Finn and Estella and I believe all the characters were renamed in this movie.
Well, that is it for this week. Stay tuned for next week which so far includes more Matt Damon, Emma Thompson, Holly Hunter, Frank Sinatra, and many others. Continue to read for the returning Fun and Useless Facts segment. I'm sure there are plenty I have missed so feel free to add more in the comments.
FUN AND USELESS FACTS
Matt Damon (The Informant) and Chris Cooper (Great Expectations) were in the 2002 film THE BOURNE IDENTITY.
Jennifer Jason Leigh (Road to Perdition) and Robert De Niro (Great Expectations) were in the 1991 film BACKDRAFT.
Matt Damon (The Informant) and Tom Hanks (Road to Perdition) were in the 1998 film SAVING PRIVATE RYAN.
Paul Newman (Road To Perdition) and Robert Redford (All is Lost) were partners in crime in the 1969 western BUTCH CASSIDY AND THE SUNDANCE KID and the 1973 film THE STING.
Matt Damon (The Informant) and Robert De Niro (Great Expectations) were in the 2006 film THE GOOD SHEPHERD which was directed by De Niro.
Audie Murphy (To Hell and Back) played Billy the Kid in the 1969 film A TIME FOR DYING which was Murphy's last movie. Paul Newman (Road to Perdition) was in the 1958 movie THE LEFT HANDED GUN.
Matt Damon (The Informant), Jude Law (Road To Perdition), and Gwyneth Paltrow (Great Expectations) all star in the 1999 film THE TALENTED MR. RIPLEY.
Daniel Craig (Road To Perdition) and Pierce Brosnan (Oceans) have been the last two James Bonds.
Tom Papa (The Informant) and Robert De Niro (Great Expectations) were in the 2002 mafia comedy ANALYZE THAT.
Daniel Craig (Road To Perdition) will play me in my biopic THE RISE AND FALL OF SHAUN BERKEY.
Thomas F. Wilson (The Informant) plays Detective Scott Turner in the 1990 tv movie TURNER AND HOOCH. Tom Hanks (Road To Perdition) in the 1989 comedy TURNER AND HOOCH. The 1990 tv movie did not seem to ever go far.
Robert Redford (All is Lost) was cast in the 1982 film THE VERDICT but dropped out and would ultimately go to his friend Paul Newman (Road to Perdition).
Tony Hale (The Informant), Stanley Tucci (Road to Perdition), and Ciaran Hinds (Road To Perdition) were in the 2008 animated movie THE TALE OF DESPEREAUX.
Daniel Craig (Road to Perdition) and Gwyneth Paltrow (Great Expectations) were in the 2006 movie INFAMOUS.
Joel McHale (The Informant) and Dylan Baker (Road to Perdition) were in the 2004 film SPIDER-MAN 2.
Pierce Brosnan (Oceans) and Chris Cooper (Great Expectations) were in the 2010 film REMEMBER ME.
Ann Cusack (The Informant) and Tom Hanks (Road to Perdition) were in the 1992 film A LEAGUE OF THEIR OWN.
Robert Redford (All is Lost) and Chris Cooper (Great Expectations) were in the 1998 film THE HORSE WHISPERER.
Ann Cusack (The Informant) and Hank Azaria (Great Expectations) were in the 1996 comedy THE BIRDCAGE.
Paul Newman (Road to Perdition) and Anne Bancroft (Great Expectations) had cameos in the 1976 comedy SILENT MOVIE.
Clancy Brown (The Informant) and Daniel Craig (Road to Perdition) were in the 2011 Sci-Fi western COWBOYS AND ALIENS.