Welcome to the 491st Edition of my series. I hope all is well with everyone. Nothing real new going on for me so I'll just get into my selections for the week.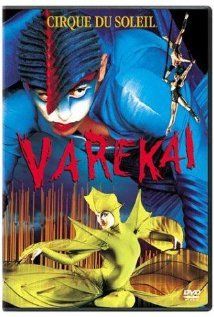 Cirque Du Soleil: Varekai (2003): I start the week out with this live spectacle which I suppose is technically not a movie but since it's my blog, I can decide what fits as a "movie". For those who don't know, this is a Canadian group that put on an acrobatic circus-like show along with a story. This appears to be one of their later ones. As the storyline goes, this is about a guy named Icarus whose wings melt and ends up in the mysterious world of Varekai. I really cannot tell much more of what it is about except for the amazing acrobatics, beautiful costumes, great set, and even decent music while being in the French language without subtitles. I always enjoy these and this did not cease to amaze with the theatrics and athletics.
Assume the Position with Mr. Wuhl (2006): This is another one that is more like a tv special but I'll just call it a movie. Robert Wuhl speaks to a college class about the history of that we grew up with and looks at some of the myths we have been exposed to through the years. This is a very comedic while informative look on history like Columbus, Paul Revere, the hypocrisy of the founding fathers, among other things. This was an HBO special which had a couple half hour episodes.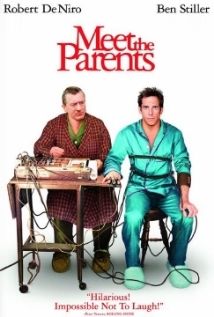 Meet the Parents (2000): This is part two of my Owen Wilson series where he plays a wealthy ex-fiancee. Jay Roach directed this comedy that is the first of a trilogy and the best one in my opinion. Ben Stiller stars as Greg Focker who is a male nurse and is about to propose to his girlfriend Pam, played by Teri Polo, until he learns that he needs to meet her father first for approval. Robert De Niro stars as Jack who is Teri's ex-CIA father who is clearly not the easiest person in the world to win over. In a weekend with a family, many funny mishaps happen making him question if this is the family he wants to marry into. Blythe Danner, Jon Abrahams, James Rebhorn, and many others co-star in this comedy. This was a pretty funny comedy with Stiller and De Niro playing off each other very well.
Return from Nowhere (1944): This is my short film for the week. This is one of the Passing Parade series which is narrated by John Nesbitt. In this one a soldier loses his memory and a therapist uses dream therapy for him to recovery his memories. Nothing bad or great but look for a young Peter Cushing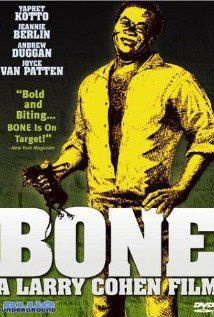 Bone (1972): Larry Cohen wrote and directed this dark comedy. Yaphet Kotto stars as the title character who is a petty thief who breaks into a home of a Beverley Hills couple, played by Andrew Duggan and Joyce Van Patten. He expects them to be happily married and wealthy but soon finds out neither is true. This is one I came across on HBO On-Demand which I do not believe is available and when watching it, I was pleasantly surprised by it. The movie came as pretty unpredictable and is very character driven. This was a lot of fun and really deserves a view if you can obtain it.
A Man to Remember (1938): Garson Kanin directed this film where Dalton Trumbo wrote the screenplay in a time Trumbo could still use his own name. Edward Ellis stars as Dr. John Abbott who along with his son Dick, played by Lee Bowman, moves to a smaller town. In the process, he encounters a baby girl at his doorstep which he takes in as his own and names her Jean, played by Anne Shirley. His main patients are the lower-class in his community who he helps for little money or other forms of payment. His ways are looked down upon the medical community and must battle them at every turn when he has some progressive ideas. This is a pretty moving film and another one that deserves more exposure but has very litle surviving copies.
Topsy-Turvy (1999): Mike Leigh wrote and directed this film based on the song-writing team Arthur Sullivan, played by Allan Corduner, and W.S. Gilbert, played by Jim Broadbent. This starts around the time when they put on their play PRINCESS IDA which flops leaving their future partnership in question. They agree to stay together in order to write THE MIKADO which would go onto become their biggest success. Timothy Spall co-stars as their top actor and does a really good job. Martin Savage, Lesley Manville, Dexter Fletcher, Andy Serkis, and many others co-star in this film. This focuses on the hardships of getting their future masterpiece made. I really don't know a lot about the team of Gilbert and Sullivan but this was very good for its performances and musical numbers of their music.
A Summer Place (1959): Delmer Daves directed this drama based on the novel by Sloan Wilson. This centers around a Mansion owned by Bart and Sylvia Hunter, played by Arthur Kennedy and Dorothy McGuire, as well as their son Johnny, played by Troy Donahue. They are desperate for money and must rent and rent them out to the Jorgenson family consisting of Ken, played by Richard Egan, and his wife Helen, played by Constance Ford, and daughter Molly, played by Sandra Dee. Sylvia and Ken were old flames from 20 years ago and it is clear that they are both in very unhappy marriages and inevitably begin to reconnect with each other. The teen kids of Troy and Molly also take a liking to each other. Usually with Sandra Dee, most would usually think of all the beach comedies she was in but this one was much different. This was a pretty enjoyable melodrama and is really pretty intense for its time. It had a music score from Max Steiner that is played a lot today in commercials and did not know this was the origin. I really did not know what to expect but really liked this dysfunctional drama.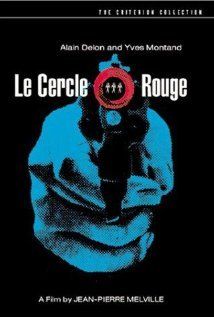 Le Cercle Rouge (1970): This is my French film for the week which was written and directed directed Jean-Pierre Melville. Alain Delon stars as master thief Corey who has just been released from prison. On the eve of his release, he is approached by a prison guard about a jewel heist. Corey decides to steal from his former boss instead which gets him hunted by him and another cop, played by Yves Montand. Also joining Corey is escaped convict Vogel, played by Gian Maria Volonte, and they perform a very well planned heist but a lot of people after them. This is a very well-done and complex crime film that foreign buffs will really enjoy.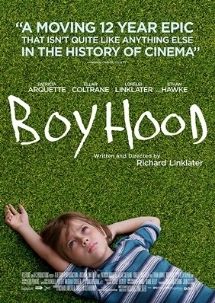 Boyhood (2014): I end the week with this Richard Linklater film which he wrote and directed in the course of 12 years. It focuses on a child named Mason, played by Ellar Coltrane, from his mid-childhood into the college years. Each year is on a year of his life with all the ups and downs of his life. Ethan Hawke and Patricia Arquette co-star as his parents and Lorelai Linklater, which I'll assume is Richard's daughter, co-stars as Mason's sister Samantha. This was a very interesting concept by Linklater where Coltrane does a very good job in each year. Hawke and Arquette also put on really good performances. I would have liked to have seen better transitions into each year but still thought it was a good coming of age story as well as an admirable vision from Linklater.
Well, that is it for this week but I have added a new segment called "Movie Night With the Betch". Tell me what you like and dislike and stay tuned for next week which includes more Owen Wilson, John Wayne, Will Ferrell, Sylvester Stallone, Harrison Ford, and many others.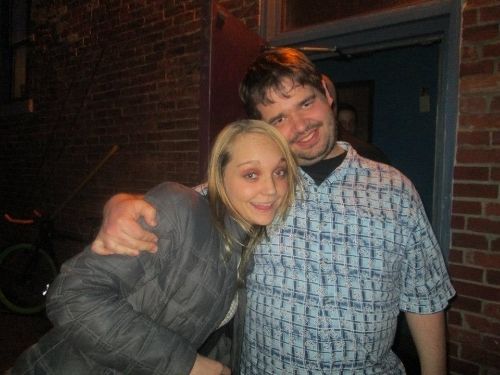 MOVIE NIGHT WITH THE BETCH
This is my first time with this segment which came after hanging out with my friend and No BS karaoke partner Brittany. I ended up at her house and came up with the great idea to watch a movie so I decided to log into my Netflix account and we agreed on the presented film.
Bernie (2011): I am bringing a double dose of Richard Linklater this week who directed this film based on a true story. Jack Black stars as Bernie Tiede who gets a job in the small Texas town of Carthage and gets a job as a mortician at the local funeral home. He soon becomes a very popular figure in the community especially among the older ladies. Soon, he befriends an unlikable widow named Marjorie, played by Shirley MacLaine, but after a while she becomes very controlling and jealous driving Bernie to kill her. This is shot like a documentary of the townspeople reflecting on their times with Bernie. Matthew McConaughey co-stars as district attorney Danny Buck who was one of the few to not sympathize with Bernie. Some of the people that were being interviewed were actual Carthage residents. One of the first things Brittany commented upon was that it is a different than usual Jack Black which was true as he was more toned down in my opinion. I thought it was very well shot in the form of the documentary. She was pretty well into as well anxious to hear the verdict at his trial. I don't want to spoil anything but when doing watching this, you should look up the real-life Bernie Tiede who appears near the end up the film at the closing credits.