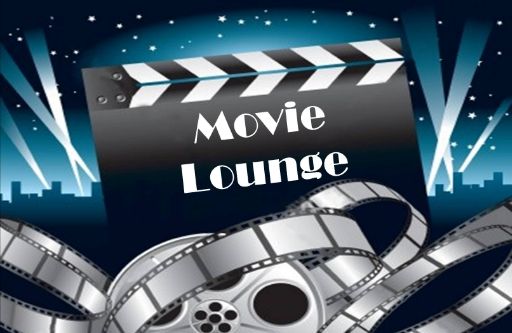 Welcome to the 514th Edition of my series. Today is another day for football where I won in my casual league among friends and narrowly lost in my paid league where I hope to keep my streak going in the casual one and win the paid one. I decided recently to actually become a fairly regular reader of books and will at some point have a segment that includes books. Nothing else really going on so I'll just get on with my selections for the week.
The Fugitive (1993): This is part three of my four part Julianne Moore series where in this one she has a smaller role but still important in this earlier movie of hers. Andrew Davis directed this remake of the popular tv series in the 60s. Harrison Ford stars as surgeon Dr. Richard Kimble whose wife Helen, played by Sela Ward, is murdered and he is wrongly accused and convicted of the murder. When being transported, it crashes giving him an opportunity to escape to look for the real killer. Tommy Lee Jones co-stars as Deputy Sam Gerard who is determined to catch Kimble. Joe Pantoliano, Jeroen Krabbe, Daniel Roebuck, Jane Lynch, Andreas Katsulas, and many others co-star in this film. This was a very compelling action film with Ford perfectly cast as the title character. I also noticed that when he styled his hair after the escaped that he resembled wrestler JBL and have included a photo of Ford below for wrestling fans.
The House in the Middle (1954): This is my documentary short which I recorded from the "Underground Shorts" segment of TCM. This was brought to us by National Clean Up-Paint Up-Fix Up Bureau and yes that is what they were called. This shows atomic tests at the Nevada Proving Grounds and the effects of well-kept homes. It talked about how keeping the house clean will not get your house destroyed by an atomic blast. It is also a good idea to mow the lawn before an atomic blast. This was to be an informative short but now just gets laughs.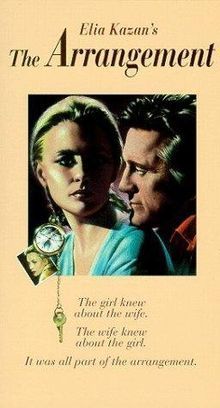 The Arrangement (1969): Elia Kazan directed this film based on his own novel. Kirk Douglas stars as Eddie who has it all, a wife, a well paying job but does not seem to be enough for him. He becomes suicidal and has a psychotic breakdown in the process. He must reevaluate his life reflecting on his life and his affair with his co-worker Gwen, played by Faye Dunaway. Deborah Kerr co-stars as Eddie's wife Florence who knows of the affair but still wants to keep the marriage together. Hume Cronyn, Richard Boone, and Harold Gould co-star in this film. The movie itself is a rather heavy-handed melodrama but was still very interesting to me as long as your not expecting Kazan's best work when watching it. It has some satirical moments on advertising that were pretty amusing.
Big Eyes (2014): This is part two of a two-part Jason Schwartzman series. Tim Burton directed this film based on a true story. Amy Adams stars as artist Margaret Keane who is coming off a divorce, unheard of in the 50s, and trying to make it on her own with her daughter Jane, played by Delaney Raye in the younger version and Madaleine Arthur the younger version, by selling her paintings. She soon meets fellow painter Walter Keane, played by Christoph Waltz, who she hits it off with right away and marries. Margaret's art finally becomes a hit but with Walter claiming to have been the artist on her work. She soon tires of him being in the spotlight and tries to take back her work leading to a rather strange trial of the two. Danny Huston, Krysten Ritter, Jason Schwartzman, Terence Stamp, Jon Polito, and many others co-star in this film. I thought the leads did a really good job and always ready to see the underrated Danny Huston. It was good to see Burton do something without all the weird cinematography and without Johnny Depp and Helena Bonham Carter. I really knew nothing about Margaret Keane before seeing this and found this movie and story to be very compelling.
Oliver Twist (1922): This is my silent film for the week and had not actually heard of this adaptation to the Charles Dickens classic novel until I was looking for something to watch from TCM. Jackie Coogan, who in his much later years would go onto play Uncle Fester in THE ADDAMS FAMILY, stars as the title orphan whose mother dies during childbirth and gets put into an unscrupulous boys orphanage. Most know the basic story where Oliver's life changes when on a dare he asks for more gruel. He first gets apprenticed to an uncaring undertaker, then falls in with a group of kids being raised by Fagin, played by Lon Chaney, who teaches them to become pickpockets for means of survival, then his meeting the ideal Mr. Brownlow, played by Lionel Belmore. He must also try to stay away from the ruthless Bill Sikes, played by George Siegmann. Coogan is very good as Oliver and Chaney is very ideal for Fagin and has a great look. It also has an even more violent climax than I have seen when watching other adaptations or the musical adaptation that is one of my favorite musicals.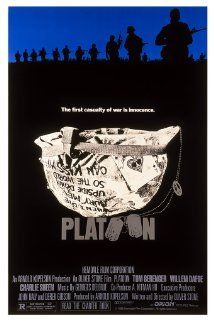 Platoon (1986): This is part three of my Willem Dafoe trilogy. This is my war film for the week brought to us by director Oliver Stone which takes place during Vietnam. Charlie Sheen stars as the young and naive soldier Chris who begins to face a moral crisis when he is in the middle of a fight between two non-commissioned officers in the ill-tempered Sergeant Barnes, played by Tom Berenger, and the more compassionate Sergeant Elias, played by Willem Dafoe. Keith David, Forest Whitaker, Francisco Quinn, Kevin Dillon, John C. McGinley, Mark Moses, Johnny Depp, Richard Edson, Tony Todd, Dale Dye, and many others co-star in this film. This was an early one for Depp who as far as I could tell had no lines. Berenger and Dafoe were purposely cast as the opposite of their type where Berenger was usually a good guy and Dafoe usually played villains which worked very well. I have heard Sheen's father Martin Sheen did not want his son doing this movie after his own near death experience in his Vietnam film APOCALYPSE NOW. Another interesting thing I found was that Oliver Stone wrote this in the early 70s in hopes that the Doors frontman Jim Morrison would star but died before it could be discussed. This is a very well done film from the controversial Stone that held nothing at all back on the horrors or war and just as good as APOCALYPSE NOW though would make a good Vietnam double feature and at FULL METAL JACKET for the triple Vietnam feature.
I Wake Up Screaming (1941): Bruce Humberstone directed this film noir based on the novel by Steve Fisher. Victor Mature stars as promoter Frankie Christopher who is being grilled by the police in the murder of model Vicky Lynn, played by Carole Landis, who Christopher helps break into the modeling industry. Laird Cregar stars as investigating officer Ed Cornell who seems determined to pin the murder on Frankie. Betty Grable co-stars as Vicky's sister Jill who does not believe Frankie is guilty and helps him prove his innocence while forming a relationship. This is a pretty well-written murder mystery and very dark tones for that time. Grable does a pretty good job in this dramatic role after doing mostly comedy before this one. Also makes interesting use of the song SOMEWHERE OVER THE RAINBOW. It is a film noir that goes with a different angle and really worth a look.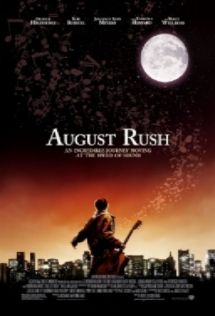 August Rush (2007): This is part two of a two-part Freddie Highmore series. Kirsten Sheridan directed this film which is in a sense an homage to music. Highmore stars as Evan who is a music prodigy and has been orphaned all his life and sets out to find his parents believing the music will do it. Keri Russell co-stars as a respected cellist named Lyla and Jonathan Rhys-Meyers plays talented guitarist Louis who all lose each other. Terrence Howard, Robin Williams, William Sadler, Mykelti Williamson, Leon Thomas III, Alex O'Loughlin, and many others co-star in this film. In some ways, this has some similarities to this week's feature OLIVER TWIST where we have an orphan and Williams plays a Fagin-like character who takes in orphan kids and teaches them music but also teaches panhandling instead of Fagin's pick-pocketing. It is really hard to describe in words how much I really enjoyed the movie. The three leads do such a good job and is actually a rather beautiful film. Williams also had a lot of interesting layers to his character the Wizaard. It also pays features many types of music genres which was also a really good element of the film. I know I did some tearing up during this film and might be hard for a lot of people not do shed tears.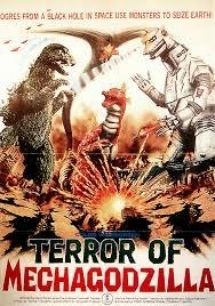 Terror of Mechagodzilla (1975): This is a follow-up to the 1974 GODZILLA VS. MECHAGODZILLA. An alien race look to rebuild Mechagodzilla to destroy the city. A traitorous scientist joins the aliens and has his own creature in Titanosaurus which he controls in hopes to weaken Godzilla in his fight against Mechagodzilla. In this one, Godzilla is fully on the side of the humans working together to stop he two creatures from destroying the cities and stopping the aliens. This is the end of this particular series and ends well. This is going to be mostly for Godzilla fans and is a pretty enjoyable entry with Godzilla as the full hero.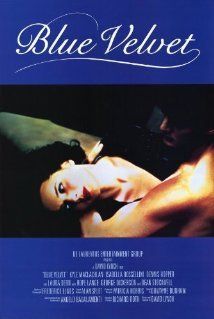 Blue Velvet (1986): I end the week with some David Lynch who wrote and directed this film that I believe is referred to a neo-noir. Kyle MacLachlan stars as Jeff who is returning home from college into his small hometown. While walking, he discovers an ear lying around and becomes obsessed in finding out what happened against the wishes of Detective Williams, played by George Dickerson, who advises him to leave it to the police and not to divulge any information. Me meets the the detective's daughter Sandy, played by Laura Dern, who also takes an interest in her overhearing of her father talking about the case. Their investigation leads into a very dark world and more than they bargained for. Dennis Hopper co-stars as the sadistic Frank Booth and Isabella Rossellini co-stars as nightclub singer Dorothy Vallens. Hope Lange, Dean Stockwell, Frances Bay, and Brad Dourif all co-star in this film. Like a lot of Lynch films, this is a very dark, violent, and twisted film which many actors turned down because of the dark content. Hopper is perfectly as the villain character. MacLachlan also works well as the rather naive college student who believes he is doing good by investigating what he found. This is available on Instant Netflix.
Well, that is it for this week. Tell me what you like and dislike. Stay tuned for next week which so far includes Julianne Moore, Christopher Plummer, Ethan Hawke, Faye Dunaway, John Wayne, and many others.