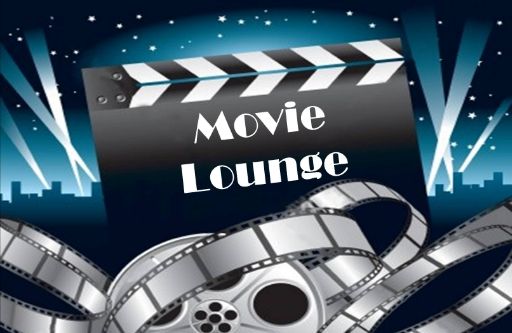 Welcome to the 515th Edition of my series. I am now 1-1 in my league among friends and 0-2 in my paid league hoping that things change this week. Next week, will start having more Halloween oriented selections and the start of my favorite movie watching contest of The Madness.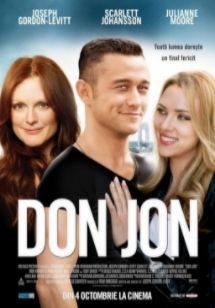 Don Jon (2013): This is part four of my four-part Julianne Moore series. Joseph Gordon-Levitt makes his directorial debut and even wrote the screenplay in which he stars. Gordon-Levitt stars as Jon who objectifies everything in his life like his apartment, car, family, church, and women but develops unrealistic expectations watching online porn. He meets a girl named Barbara, played by Scarlett Johansson, who he forms a relationship with and tries to change his ways but both have their own self-absorbed ways in his online porn and her own unrealistic expectations for relationships from romantic movies. Julianne Moore stars as Esther who is a middled-aged student in his class and forms an unusual relationship with her when he does not know what to do with Barbara. Glenne Headly, Tony Danza, Brie Larson, Rob Brown, Jeremy Luke, Paul Ben-Victor, Anne Hathaway, Channing Tatum, Meagan Good, Cuba Gooding Jr., and many others co-star in this film. It is an interesting look at relationships and both of his relationships have unique factors. It is also good to see Tony Danza in a feature role. If you can get past the porn element which is important to the story, I believe this is a good directorial debut for Levitt and puts on a good performance. This is available on Instant Netflix.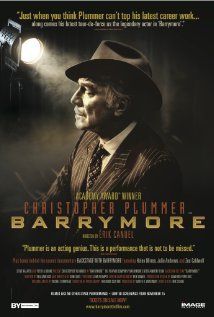 Barrymore (2011): Erik Canuel directed this movie which has a cast of two people. Christopher Plummer stars as the legendary but aging John Barrymore. He is putting on a rehearsal for a show in which he hopes to get backing to bring back RICHARD III. In this he is reflecting on the ups and downs of his career like his drinking problem. John Plumpis plays Frank who is his prompter and has a very difficult job. This is likely more for people who like the old cinema and know who of John Barrymore beyond the fact he is the grandfather of Drew Barrymore. Plummer carries the film well as Barrymore and actually played the part of Broadway into a Tony winning performance but maybe get to know John Barrymore as an actor first.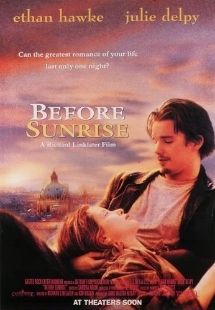 Before Sunrise (1995): Richard Linklater directed and co-wrote this film. Ethan Hawke stars as American tourist Jesse and Julie Delpy stars as French student Celine and meet by chance on a train going from Budapest to Vienna. They form enough of a bond to the point that Jesse asks Celine to spend the day with him in Vienna. They have some good times together but must consider what is to become of them when Jesse flies away. This is actually the first part of a trilogy that includes BEFORE SUNSET and BEFORE MIDNIGHT and both I have not seen. This is a pretty good start with Hawke and Delpy carrying the movie well and have uncredited rewrites of the script and have a lot of really good discussions they might have written. This is a good love story that both sexes can enjoy for date night.
Headpin Hints (1955): This is my short film for the week which comes from the "Sportscope" series. This features professional bowlers Sylvia Wene and Lee Jouglard giving tips towards difficult spares and showing their different styles of bowling. I did a lot of bowling in my middle school days so it interested me some. Mostly for the casual bowler and for the classic short enthusiast.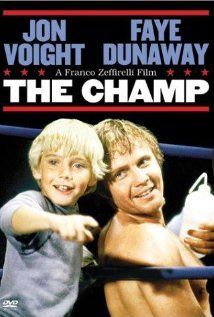 The Champ (1979): Franco Zeffirelli directed this remake of the classic 1931 film and the ultimate father and son story. Jon Voight stars as former boxing champion Billy who is now a horse trainer making just enough money to raise his son T.J., played by a young Rick Schroeder in his film debut, after his wife Annie, played by Faye Dunaway, left them. T.J. is very worshiping of his dad always referring to his dad as "champ". After seven years, Billy gets an opportunity at another fight but must also deal with Annie coming back into the picture. Jack Warden, Strother Martin, Joan Blondell, Elisha Cook Jr., Randall "Tex" Cobb, and many others co-star in this film. This is a pretty decent remake of the 1931 classic that has a different angle than the first first one. The other remake of the 1931 film was THE CLOWN with Red Skelton who was a washed up clown instead of a boxer which I thought was Skelton's best performance in what I have seen. Voight and Schroeder work very well together in this really good father/son story that it sticks to what the 1931 movie started. This is also the year for boxing films which included ROCKY II and THE MAIN EVENT.
Stagecoach (1939): John Ford directs this iconic western where after all kinds of b-westerns John Wayne gets introduced to the mainstream to become a western icon. This takes place in a stagecoach trip where Geronimo is on the warpath and must rely on the skills of the gunslingers along the ride including the Ringo Kid, played by Wayne. Along for the ride are Claire Trevor, John Carradine, Andy Devine, Thomas Mitchell, Donald Meek, Berton Churchill, among others. For me, Mitchell stood out as the drunk Dr. Josiah Boone. I also enjoyed Carradine in his role as the high class gunslingler Hatfield. Some might consider this racist with the Indians but this happened a lot of this era especially in westerns so I look past this not really sure what the actual facts are on the history of cowboys and Indians. This is also Ford's first sound western. This has a lot of good action, characters, and performances.
First Blood (1982): Ted Kotcheff directed this film based on the novel by David Morrell. After playing the iconic Rocky Balboa, he brings to life a different iconic character in Vietnam veteran John J. Rambo. He is no longer in the military and is going to Hope, Washington in the hopes of seeing a friend. He is confronted by the overzealous Sheriff Teasel who does not want him in town, even to the point of eating a meal. when Rambo is arrested, the police force mistreat him to the point where he just won't take it anymore and wages a one man war against the police force. Richard Crenna co-stars as Trautman who is Rambo's former superior officer and comes to town to keep things from getting out of hand and trying to convince the small town police force they cannot compete with Rambo's military skills. Michael Talbott and David Caruso co-star as a couple of the deputies. From my understanding, this was written as a statement towards the treatment of Vietnam veterans. This movie had some good action scenes leading up to a good verbal confrontation between Crenna and Stallone which was the most Stallone had said through the whole movie. this and the sequels are available on Instant Netflix.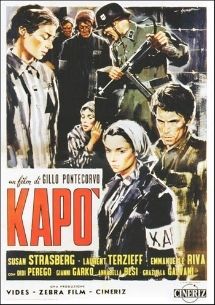 Kapo (1959): This is my German/Italian film for the week. Gillo Pontecorvo wrote and directed this film that takes place at a concentration camp. Susan Strasberg stars as the young Jewish girl Edith who is put into a concentration camp. With the help of another doctor, she is able to assume the identity of another woman in the concentration camp so that she can get a little better treatment by not being a Jew so she is now Nicole and not longer a Jewish girl. After going through a lot of hell, she begins to think about survival. She has an affair with a German officer and slowly begins to get more privileges soon becoming a kapo who is in charge of disciplining other women prisoners. This is a pretty realistic looking film and makes us wonder what we might be willing to do for our own survival in such a horrible time.
The Avenging Eagle (1978): This is my Chinese film for the week. Lung Ti stars as Chi Ming-Sing who is a former disciple for a gang lead by Yoh Xi-Hung. Chi is on a soul searching journey and being hunted down by his former gang. He teams up with a seemingly bumbling person and is far more than what he appears. This has some pretty decent action and has Mandarin subtitles at least if watching it on Instant Netflix instead of the over the top English dubbing though some might prefer than but I choose the original language. As as said, this is available on Instant Netflix and those who like this genre I believe will like this movie.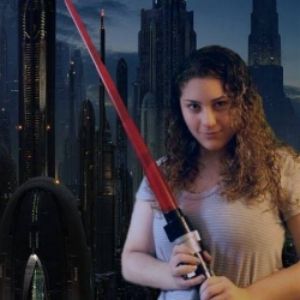 Delilah (2015): I end the week with this short film from the young and up and coming Annie Karner who I have had the pleasure of working with on a couple shows at the Muncie Civic Theater. She is now a high school student and from what I am reading is the start of her college film portfolio. Her friend Anna stars as a young girl who has a post-it which says the name of the short insisting this person is real. I believe this is a good start to the portfolio and I will just post the link below so that people reading this can take a couple minutes to check this out.
https://www.youtube.com/watch?v=XTM1XyCeEFo&feature=youtu.be
Well, that is it for this week but continue to read for my Movie Night at the Shera segment. Tell me what you like and dislike and stay tuned for next week which so far includes David Strathairn, Christopher Lee, Tom Cruise, Casey Affleck, Peter Sellers, Antonio Banderas, and many others.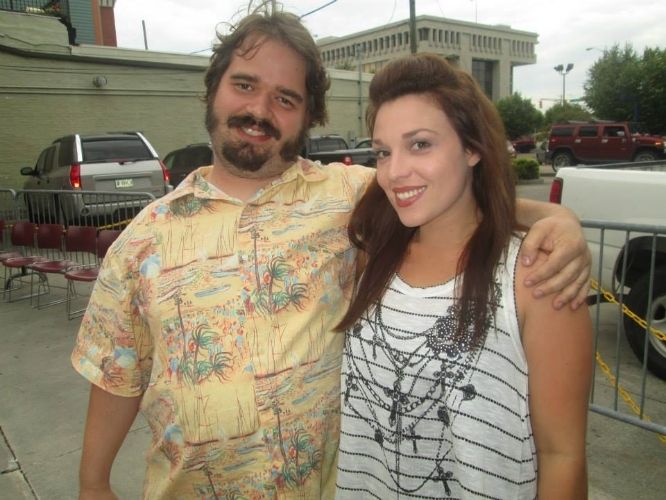 MOVIE NIGHT AT THE SHERA
Gummo (1997): Shera was actually wanting to watch this one so I went out to obtain a copy at the library and watch this cult film for the first time. Harmony Korine wrote and directed this experimental film taking place in the small town of Xenia, Ohio where there are many characters showing them passing time. Jordan Reynolds stars as Solomon who is also the narrator recounting the events of a tornado also going into the local townspeople like a mute boy who wears bunny ears, two boys hunting feral cats, a gay dwarf, and many other very unusual characters. I'm doing what I can to describe this but it is very difficult. Most people in the movie were locals that had no experience with the exception of Chloe Sevigny, Linda Manz, and Max Perlich. Sevigny helped a lot with costumes with things she got from thrift stores. Casting locals gave a very good feel of a poverty town with an ensemble of very unusual people which most of the scenes were improvised. The best scene in my opinion involved a man fighting a chair. There is nothing upbeat about the film and does explore a broad range of issues like drug abuse, violence, mental illness, poverty and many other things. As I am watching this, I keep thinking WTF but yet I could not take my eyes off of it. It might need more than one viewing and might want to do some research before deciding if wanting to watch it. Korine had an interesting vision for this film and believe he achieved it even if it has a limited audience. I am glad that Shera suggested this one as she had seen it when she was younger and has stuck with her a lot. As I end this, it is very hard to describe except for an ensemble of unusual characters and the movie can be a bit disturbing at times.